Demolition Man Pinball By Williams 1994 at www.pinballrebel.com
---
Everything worked 100% including cyro crane & elevator (which are cool)
I've cleaned it up & polished with novus and replaced burned out bulbs & rubber and it was ready to go.
I did have to make one ball gate due to it being broken. However, it is buried under all the ramps, can't be seen and it worked just fine.
All ramps had metal ramp protectors. Overall a cool game that is under rated.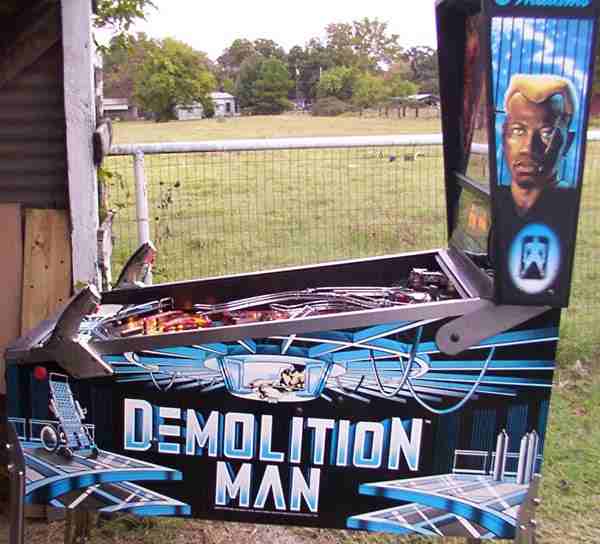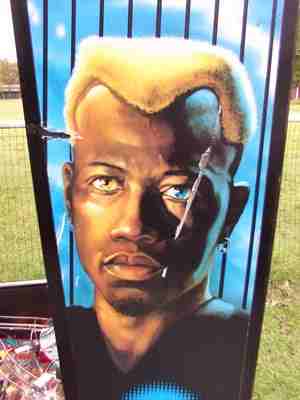 Only major scratches are on right head.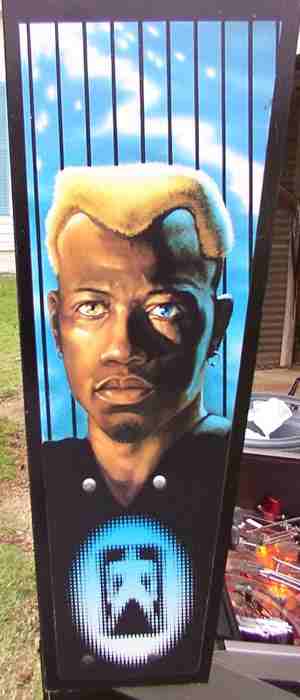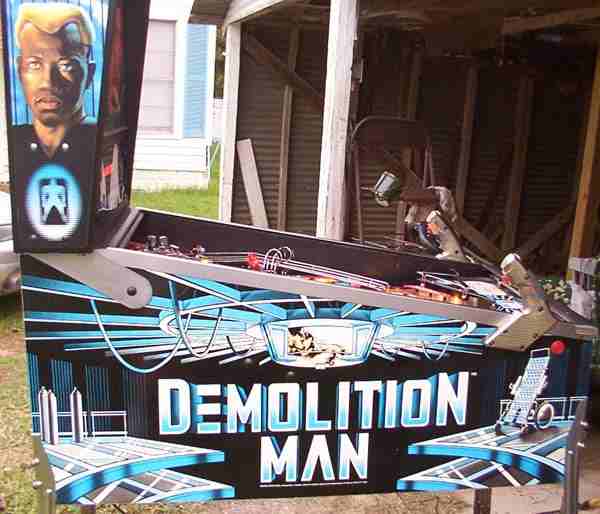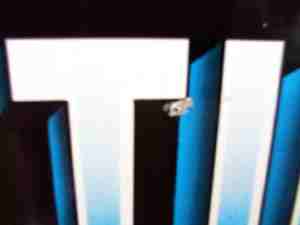 This spot looks big because it is a close up but in reality it is dime sized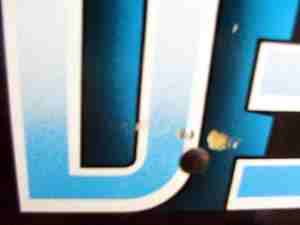 Same for this little spot you have to be right on it to see it.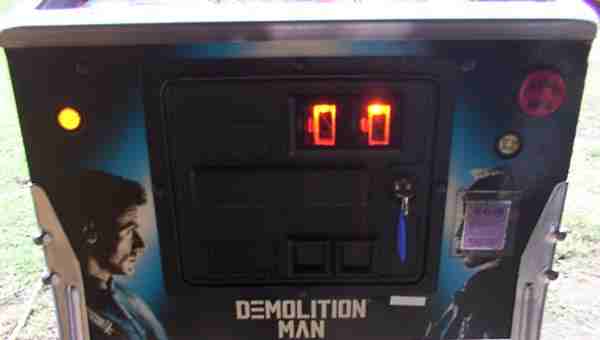 Coin door is in good shape but looks like some one got mad and punched it once. It is a little bowed but you have to be looking to tell.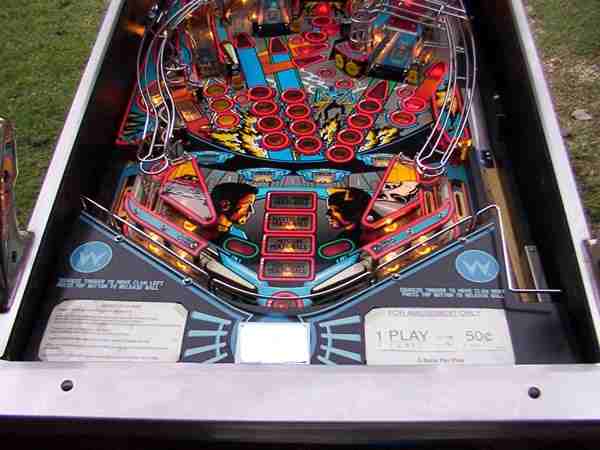 The operator sticker in the middle has been removed and the artwork underneath is fine. I took the photo before I took it off.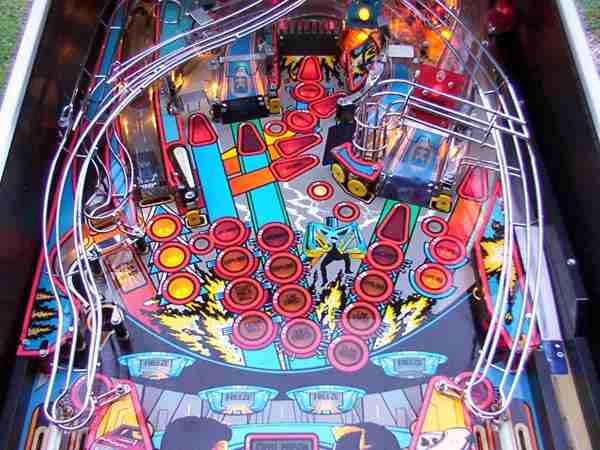 Awesome playfield!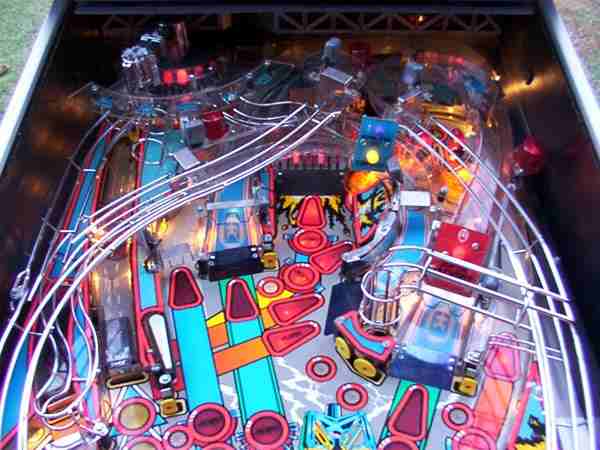 Awesome playfield!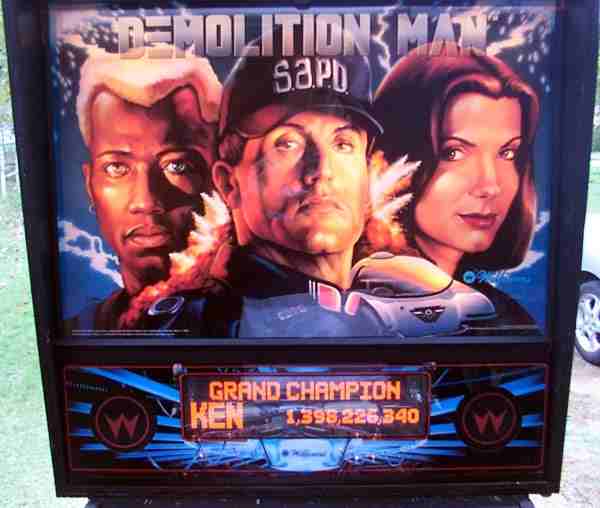 Backglass is extra nice!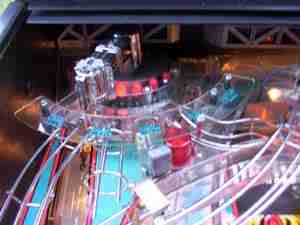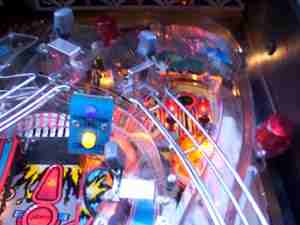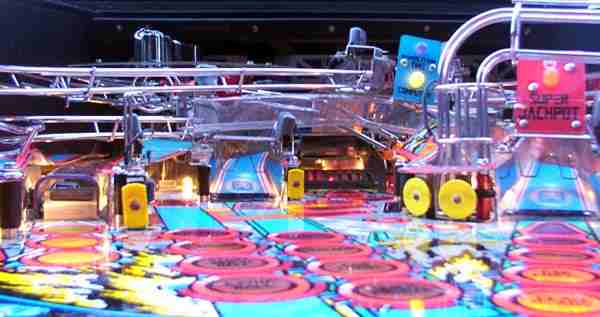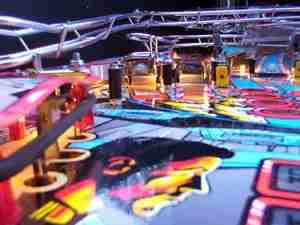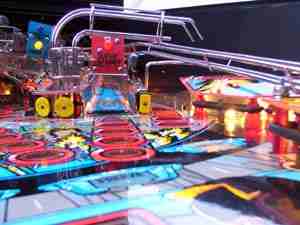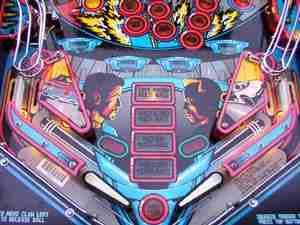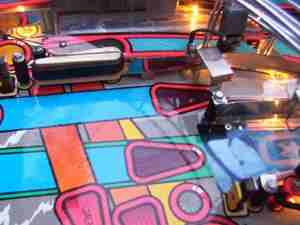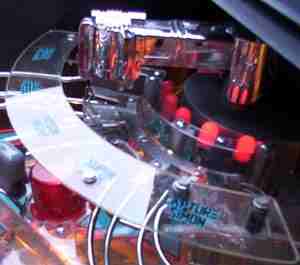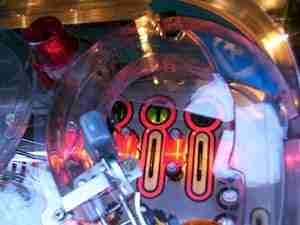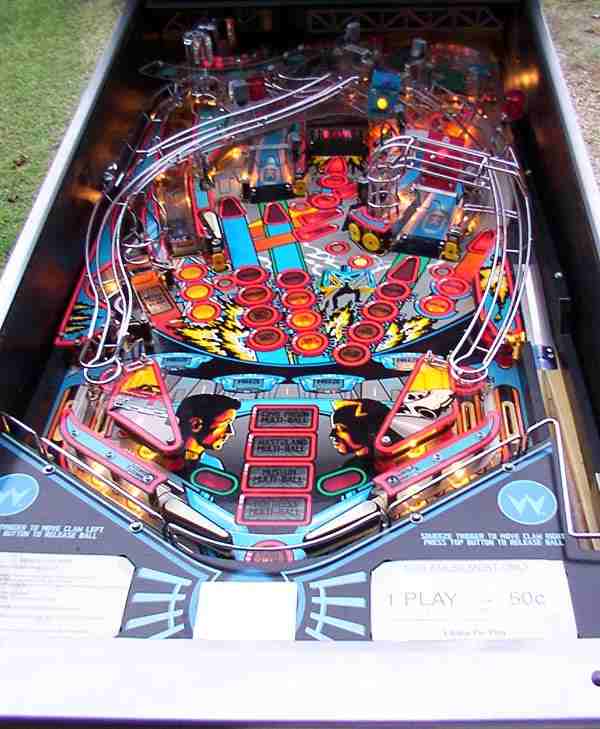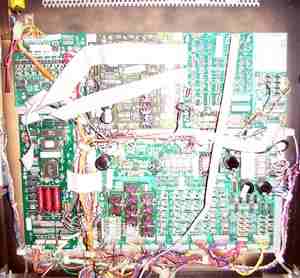 Boards were in excellent shape with no burned connectors.
---
Learn How to Play A Demolition Man Pinball Machine Here
See Discussion on The Demolition Man Pinball On rec.games.pinball
Learn How to Repair Your Demolition Man Pinball Machine
See Pages Of Other Demolition Man Pinball Machine Owners
See The Demolition Man Pinball Machine Owners List
---
Demolition Man Pinball Machines & Parts For Sale

---
---
FROM THE IPD

Demolition Man (DM) February, 1994
4 Players
Manufacturer: Williams Electronic Games, Inc., a subsidiary of WMS Industries, Inc. (1985 - 10/25/1999)
Model Number: 50028 MPU: Williams WPC (DCS) Type: Solid State Electronic (SS)
Theme: Science Fiction Specialty: Wide-Body Machine
Notable Features: Flippers(3), Ramps(3), Multiball, Automatic Plunger Toys: Magnetic Ball Lifter,
Messenger ball shaped like matchbox cars, Upright handles for flipper buttons
Design by: Dennis Nordman
Art by: Linda Deal, Doug Watson
Dots/Graphics/Animation by: Scott Slomiany
Music by: Jon Hey Sound by: Jon Hey
Software by: Ted Estes, Bill Grupp Marketing
Slogans: "One pinball you definitely want on your side."
"It's sure to arrive with a Bang!"
"The Pinball that will Blow You Away!"
Photos in: Chicago Tribune May 9, 1994, pp. Sect. 4, p. 1:2. pp. (side of cabinet)
Click Here For The Full IPD Entry
---
---
---
Free Title Strips - Pinball Instruction Cards - Jukebox Archive - Your Nostalgia Stop! - Classic Soda Advertising Pinball Pages - Drive In Theaters - My Gameroom - Ken's Resume - Links - Fortune Tellers - The Cave - View Guestbook - Sign Guestbook - Wanted To Buy - Wanted To Sell - Gameroom Chat - Ken's Poll -

I could really use a small donation to keep this site running. If you care to help click the button below to send $5.
Back To Kens Homepage