Everything worked 100% including gun (which is cool)
I cleaned it up & polished with novus and replaced burned out bulbs and it was ready to go. The rubber seemed almost new.

This is a great game with quotes from the movie and lots of multiball action.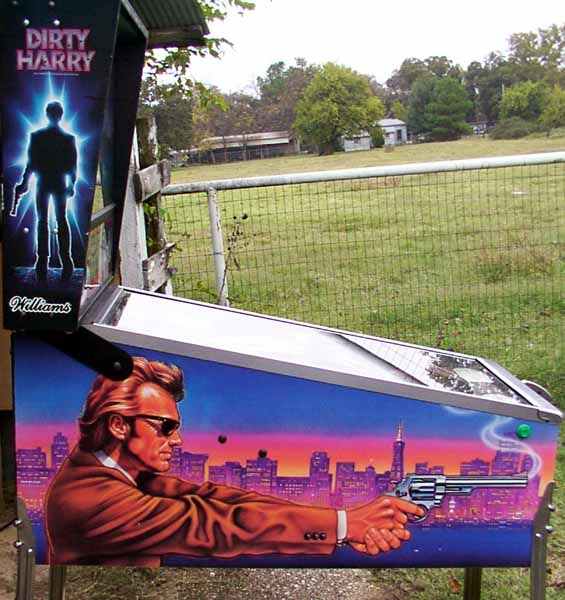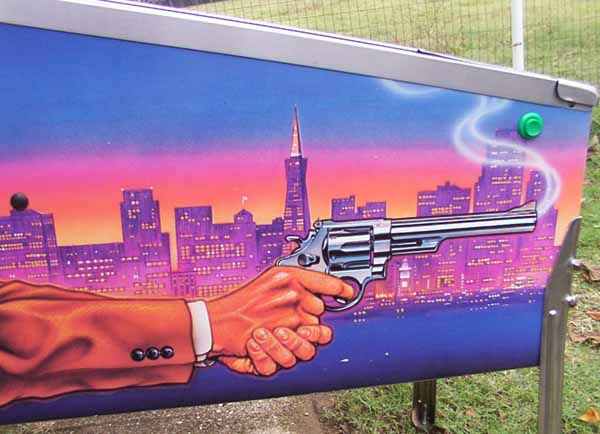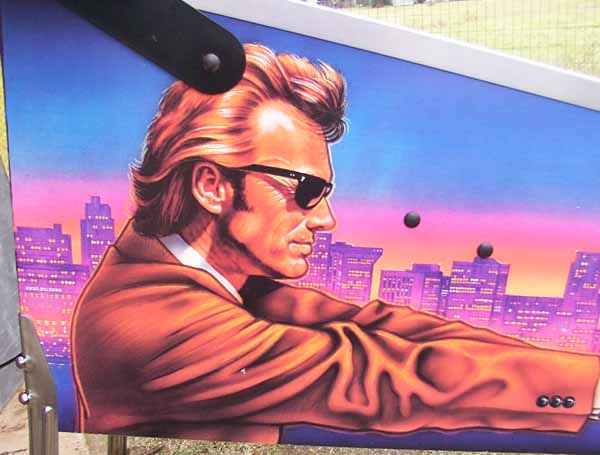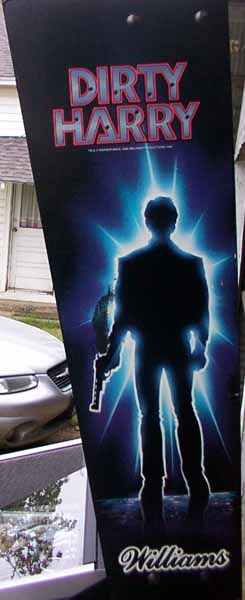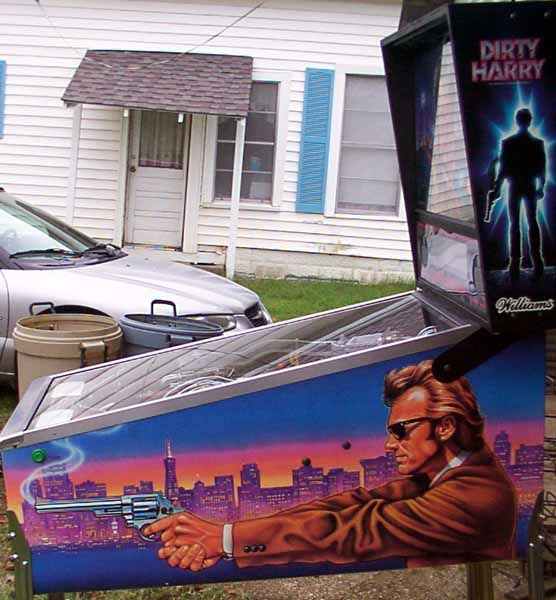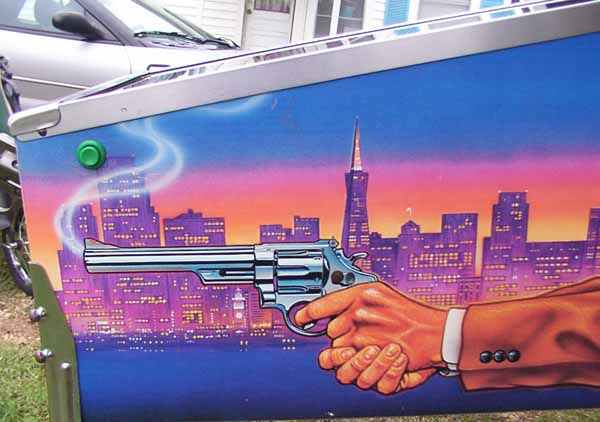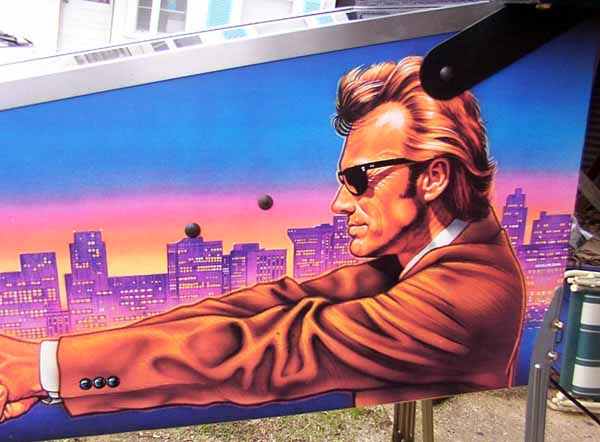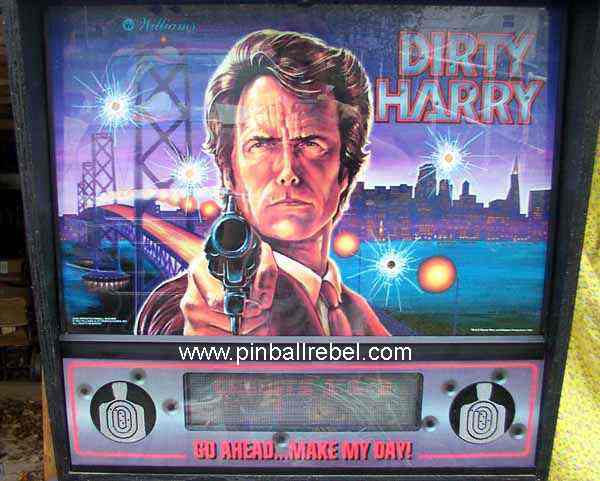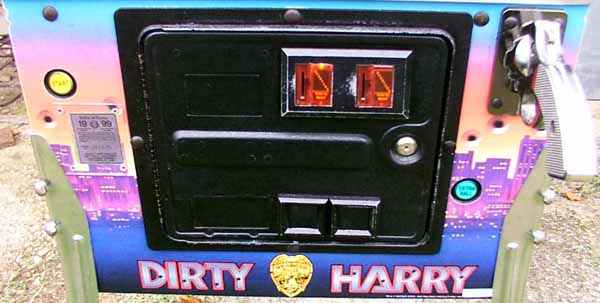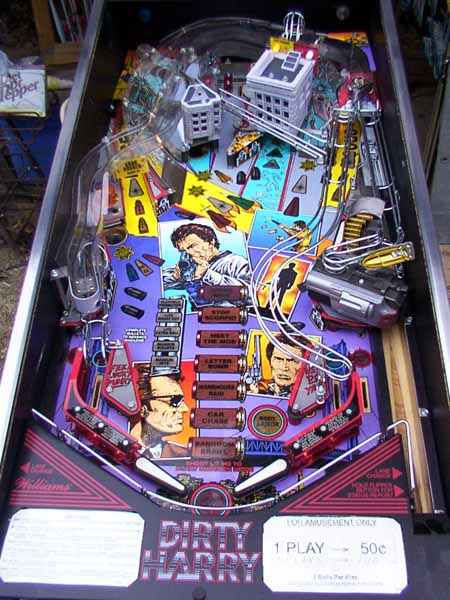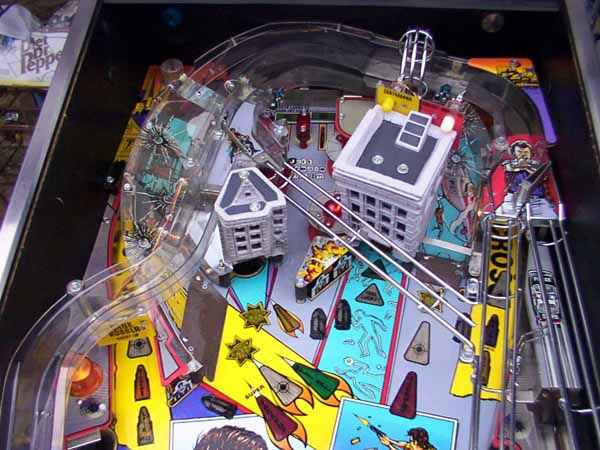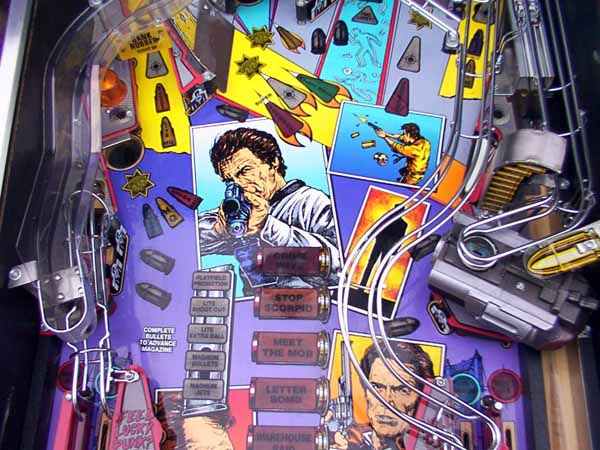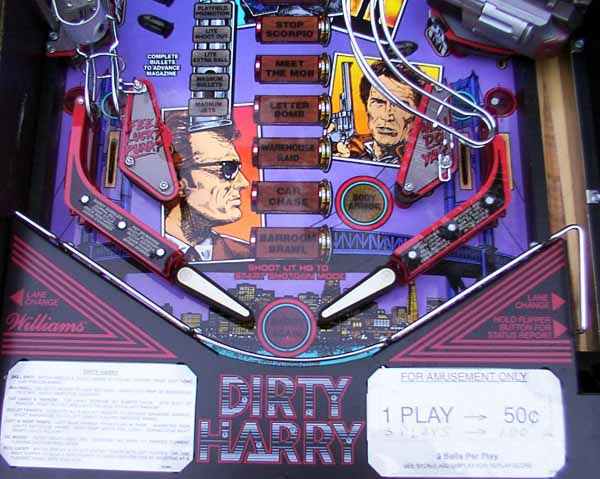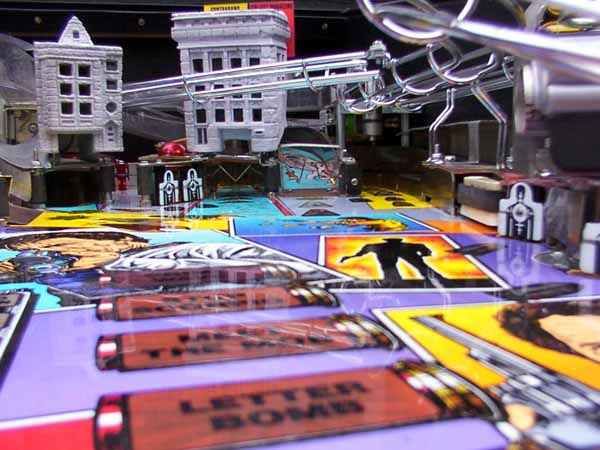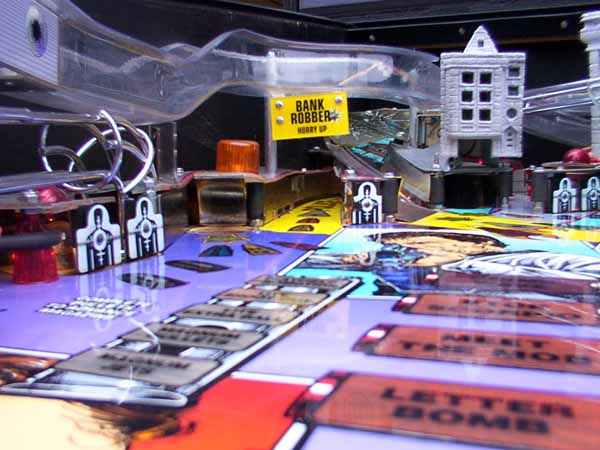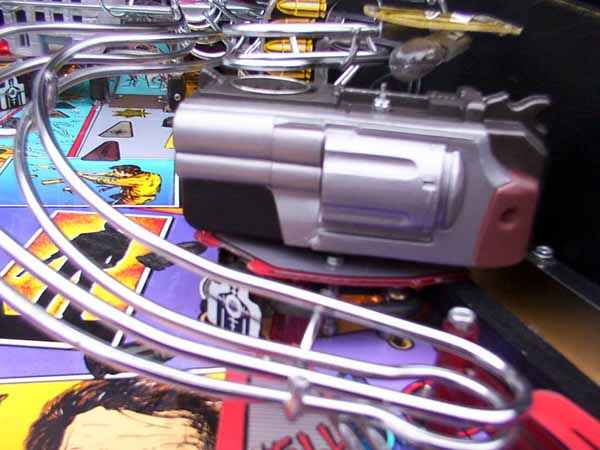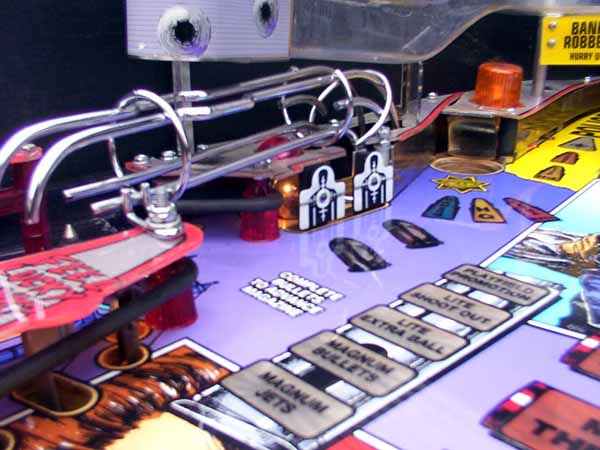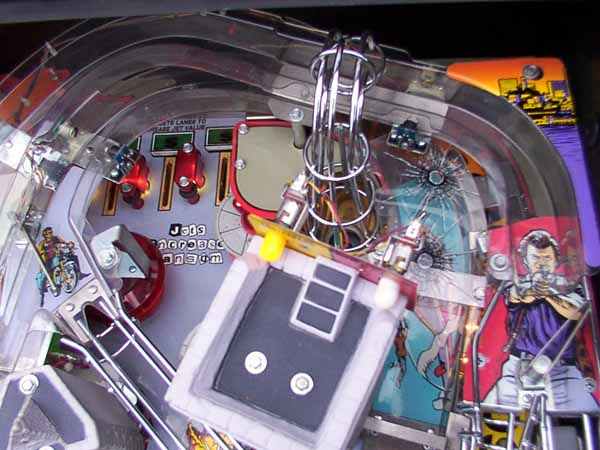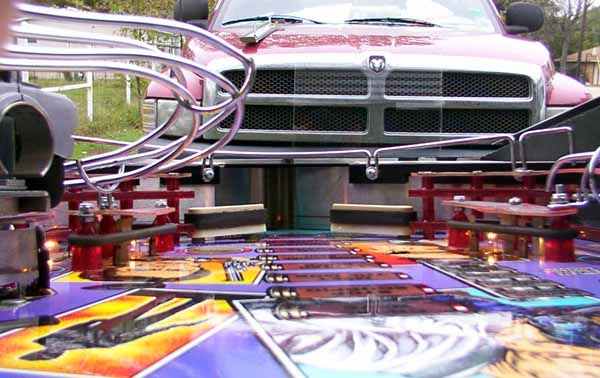 ---
Learn How to Play A Dirty Harry Pinball Machine Here
See Discussion on The Dirty Harry Pinball On rec.games.pinball
Learn How to Repair Your Dirty Harry Pinball Machine
See Pages Of Other Dirty Harry Pinball Machine Owners
---
Dirty Harry Pinball Machines & Parts For Sale

---
---
FROM THE INTERNET PINBALL DATABASE
Manufacturer: Williams Electronic Games, Inc., a subsidiary of WMS Industries, Inc.
(1985 - 10/25/1999) Model Number: 50030 MPU: Williams WPC Security (WPC-S)
Type: Solid State Electronic (SS) Theme: Celebrities - Fictional - Licensed Theme
Toys: Gun instead of a plunger Design by: Barry Oursler Art by: Kevin O'Connor, Pat McMahon
Music by: Vince Pontarelli Software by: Craig Sylla Marketing


Slogans: "Set your sights on a winner!"
"A Direct Hit!"
"Do you feel lucky? You should. Because DIRTY HARRY just arrived on the scene. He's packing his
famous .44 Magnum, a steely take-charge attitude, and a long list of players' most wanted pinball features.
So answer the question. `Do""you feel lucky?' You will when you get DIRTY HARRY."
Click Here For The Full IPD Entry
---
---
---
Free Title Strips - Pinball Instruction Cards - Jukebox Archive - Your Nostalgia Stop! - Classic Soda Advertising Pinball Pages - Drive In Theaters - My Gameroom - Ken's Resume - Links - Fortune Tellers - The Cave - View Guestbook - Sign Guestbook - Wanted To Buy - Wanted To Sell - Gameroom Chat - Ken's Poll -

I could really use a small donation to keep this site running. If you care to help click the button below to send $5.
Back To Kens Homepage