---
CYCLONE PINBALL BY WILLIAMS 1988 at WWW.PINBALLREBEL.COM
---
These photos are before shopping the game. This is how I bought it from the operator.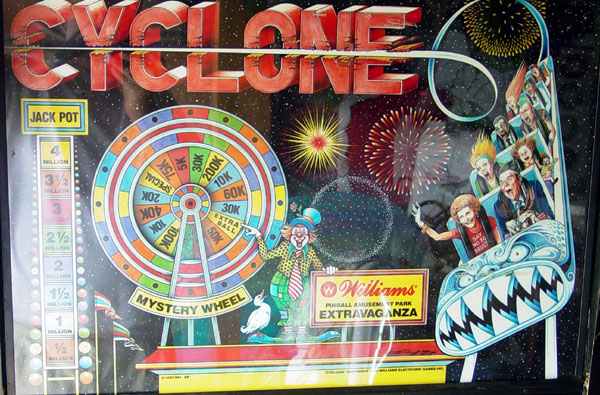 A classic Pinball Glass with Ronald and Nancy Reagan In The Front Seat.




Sideart on the backbox of the cyclone pinball features an asian type dragon.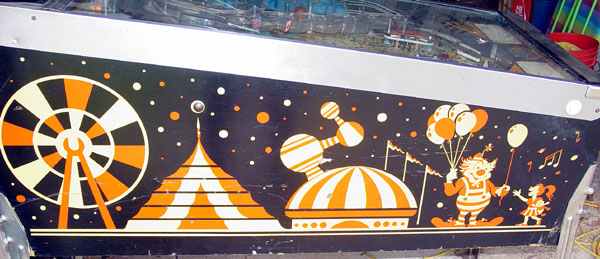 Cyclone pinballs feature carnival type art on the side cabinet.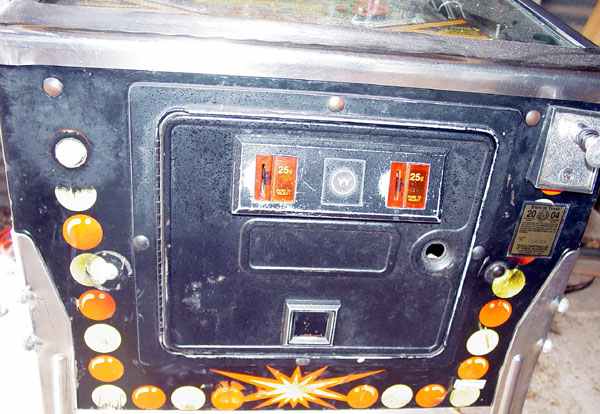 The standard Williams pinball coin door can be seen here.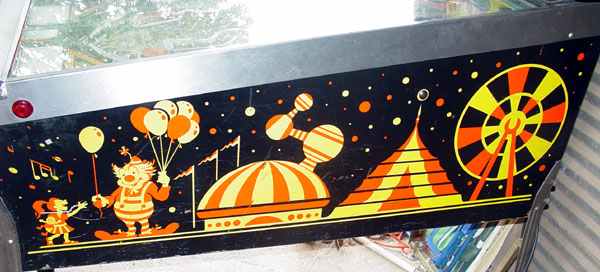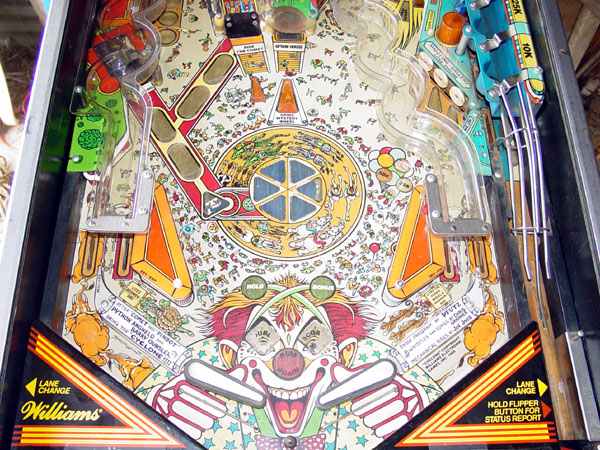 The lower pinball playfiled. From left to right you can see the bommerang, comet, spookhouse, and cyclone shots.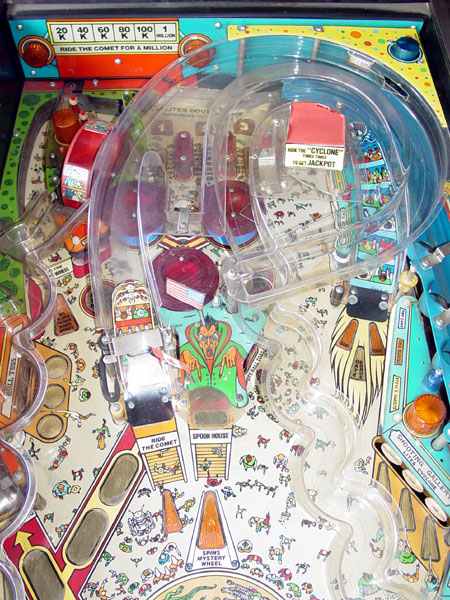 A view of the upper playfield. Lots of plastic ramps.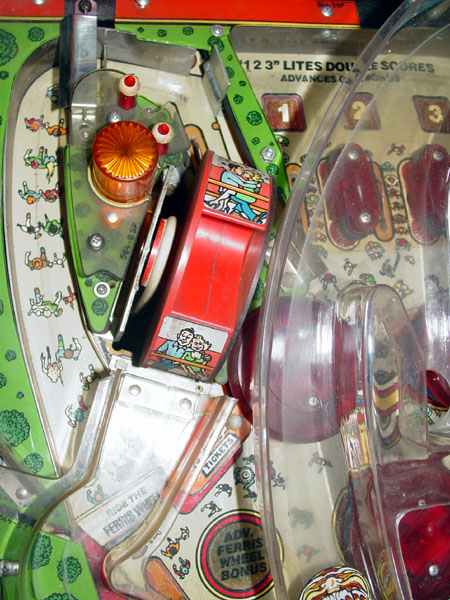 An elegant touch. The ferris wheel shot allows a pinball to ride. The artist treats us to a series of photos where we can watch a young
couple kiss as the ferris wheel turns.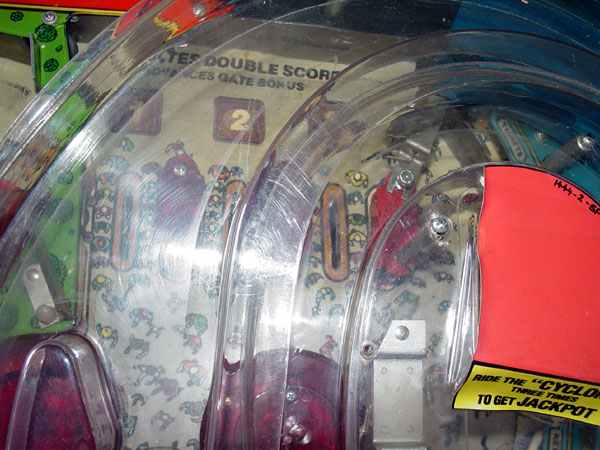 A shot of the top rollover lanes.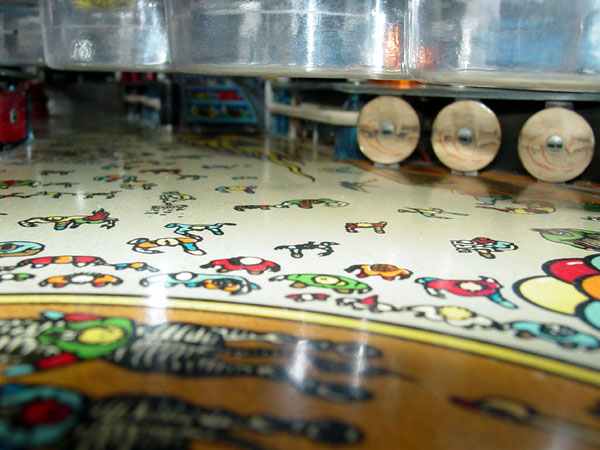 Ball eyes view of the cyclone ramp and right stand up targets.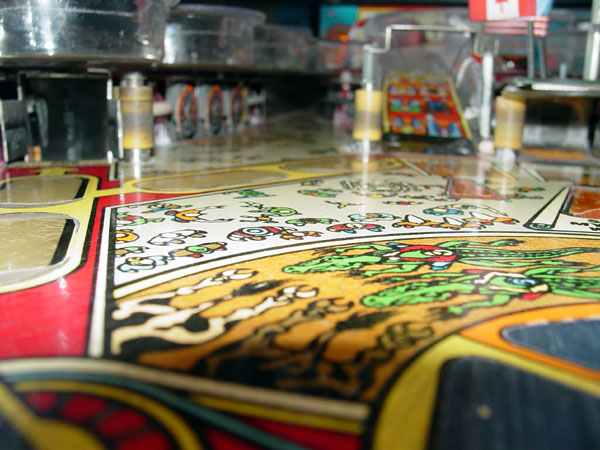 Ball eyes view of the comet ramp and the left stand up targets.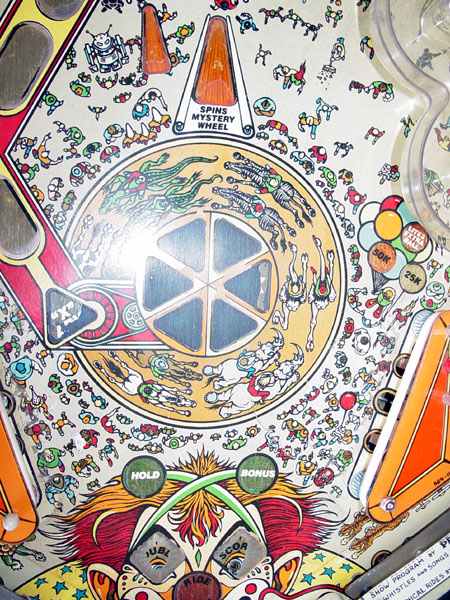 Bonus multiplier wheel. This game has had a lot of play so the art is missing here.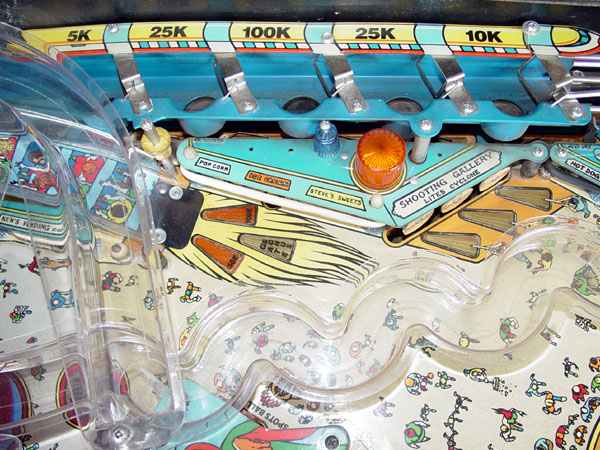 A great pinball skill shot. Each ball is multiplied by the hole you hit. On your third ball if you hit 100K
you would score 100K X 3 for 300,000 points. Not bad when a replay was around 1 million.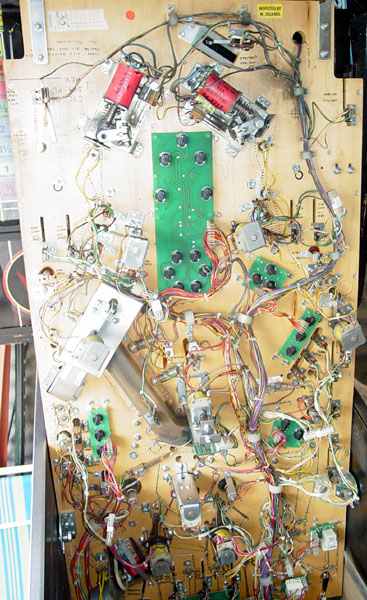 A shot of the back of the playfield.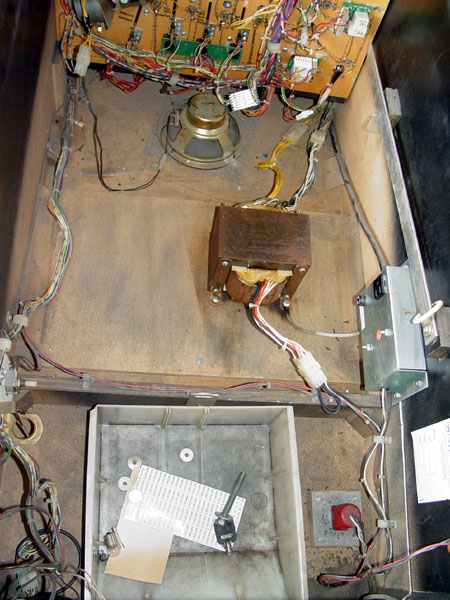 A shot of the cabinet. I had to replace the transformer.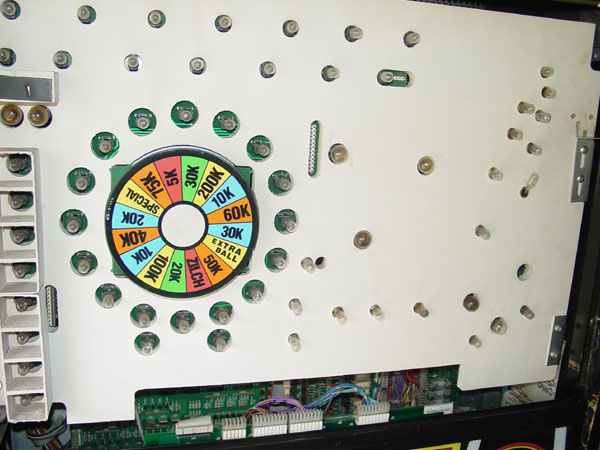 The backbox and mystery wheel. Notice no burned in balck marks.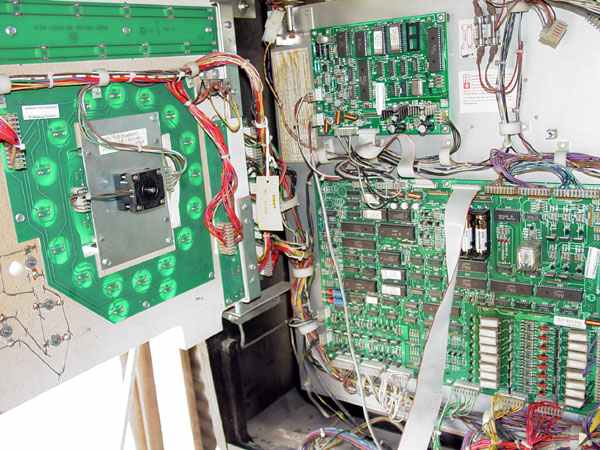 A shot of the boards. I had the power board out for repair when the shot was taken.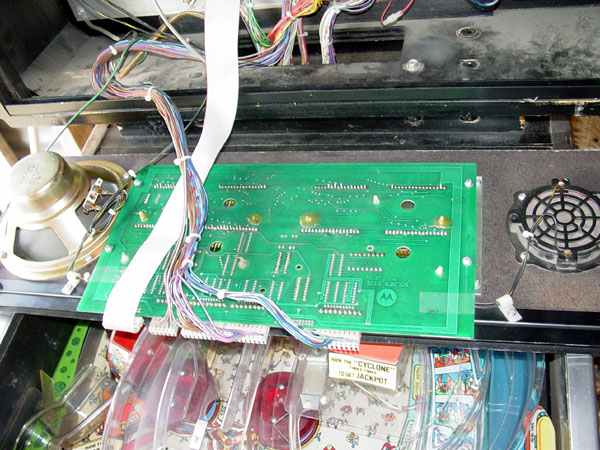 Back of the LED displays.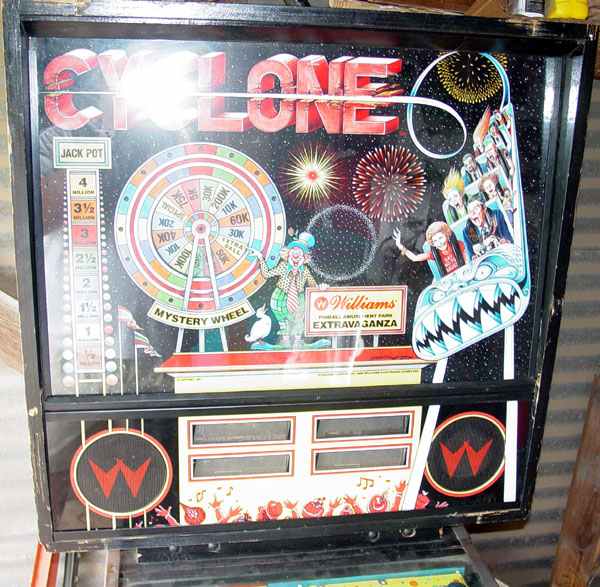 A parting shot of the backglass and display cover.

---
Learn How to Play A Cyclone Pinball Machine Here
See Discussion on The Cyclone Pinball On rec.games.pinball
Learn How to Repair Your Cyclone Pinball Machine
See Pages Of Other Cyclone Pinball Machine Owners
Watch A Real Player Video Of A Cyclone Pinball Here
---
Cyclone Pinball Machines & Parts For Sale

---
---
FROM THE INTERNET PINBALL DATABASE
Cyclone
February, 1988
4 Players
Manufacturer: Williams Electronic Games, Inc.,
Model Number: 564
MPU: Williams System 11B
Type: Solid State Electronic (SS)
Production: 9,400 units
Theme: Happiness - Circus/Carnival
Notable Features: Flippers(2), Ramps(2), Center Post
Toys: Ferris Wheel
Design by: Barry Oursler
Art by: Python Anghelo
Mechanics by: Joe Joos Jr.
Music by: Chris Granner
Software by: Bill Pfutzenreuter
Marketing Slogans: "From the most powerful force in the pinball universe. Feel it and be awed!"
"It'll blow you away!"
"Ride Cyclone ... for a streak of good luck!"
---
---
---
Free Title Strips - Pinball Instruction Cards - Jukebox Archive - Your Nostalgia Stop! - Classic Soda Advertising Pinball Pages - Drive In Theaters - My Gameroom - Ken's Resume - Links - Fortune Tellers - The Cave - View Guestbook - Sign Guestbook - Wanted To Buy - Wanted To Sell - Gameroom Chat - Ken's Poll -

I could really use a small donation to keep this site running. If you care to help click the button below to send $5.
Back To Kens Homepage