---
Champion Pub Pinball By Bally at www.pinballrebel.com
---
This is a very cool game from Bally. Often overlooked and more often looked down upon this low production game is a lot of fun. The object is to train by making shots with the ball until you are ready to fight in the pub. Shots to the heavy bag, punching bag, jump rope etc build up your strength till you are ready to fight one of the pub regulars. Add to this cool music, multiball, and great sound effects and you have a classic Bally game.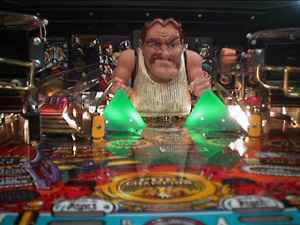 Ball's Eye View At The Boxer.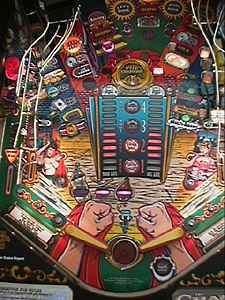 Isnt That A Post Save? How Quaint!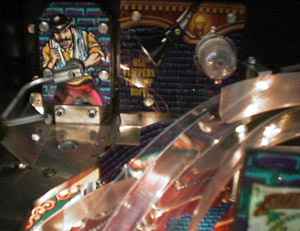 The Jump Rope Is A Cool Toy. Use The Flipper Buttons To Make The Ball Hop Over The Rope As It Passes By. The Game Even Keeps Track Of Who Makes The Most Jumps.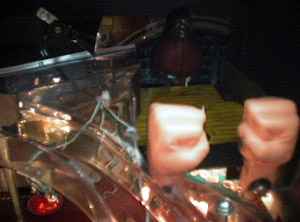 The Punching Bag Is Also A Cool Toy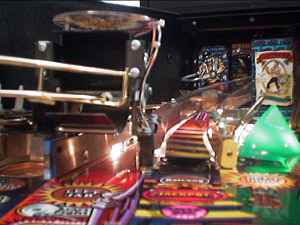 Ball's Eye View Of The Stair Case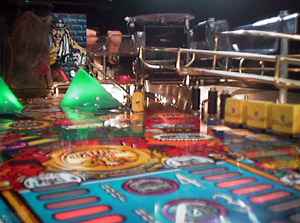 Beer Targets And Lock Lane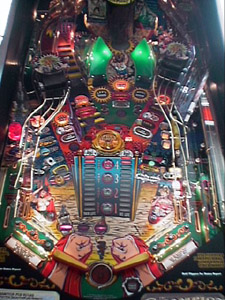 Full Playfield Shot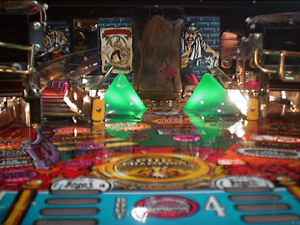 The Heavy Bag.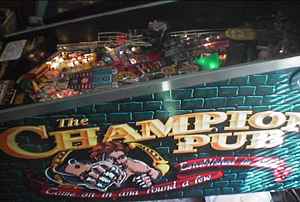 Cabinet Shots. The Game Has Some Of The Best Colors For A Late Model Pin.
---
Learn How to Play A Champion Pub Pinball Machine Here
See Discussion on The Champion Pub Pinball On rec.games.pinball
Learn How to Repair Your Champion Pub Pinball Machine
See Pages Of Other Champion Pub Pinball Machine Owners
See The Champion Pub Pinball Machine Owners List
Buy A Champion Pub Pinball Machine Or Parts

---
Champion Pub Pinball Machines & Parts For Sale

---
---
FROM THE IPD
The Champion Pub (CP) /No. 4358/ Midway Mfg. Co.,
a subsidiary of WMS Industries, Inc., April 1998, 4 players
Trade name: Bally
Model number: 50063
Concept: Pete Piotrowski
Art: Dinda Doane, Paul Barker
Software: Dwight Sullivan
Mechanics: Brad Cornell
Sound: Rich Carle
Music: Rich Carle

---
---
<
---
Free Title Strips - Pinball Instruction Cards - Jukebox Archive - Your Nostalgia Stop! - Classic Soda Advertising Pinball Pages - Drive In Theaters - My Gameroom - Ken's Resume - Links - Fortune Tellers - The Cave - View Guestbook - Sign Guestbook - Wanted To Buy - Wanted To Sell - Gameroom Chat - Ken's Poll -

I could really use a small donation to keep this site running. If you care to help click the button below to send $5.
Back To Kens Homepage