---
---
Congo Pinball by Williams of 1995 at www.pinballrebel.com
---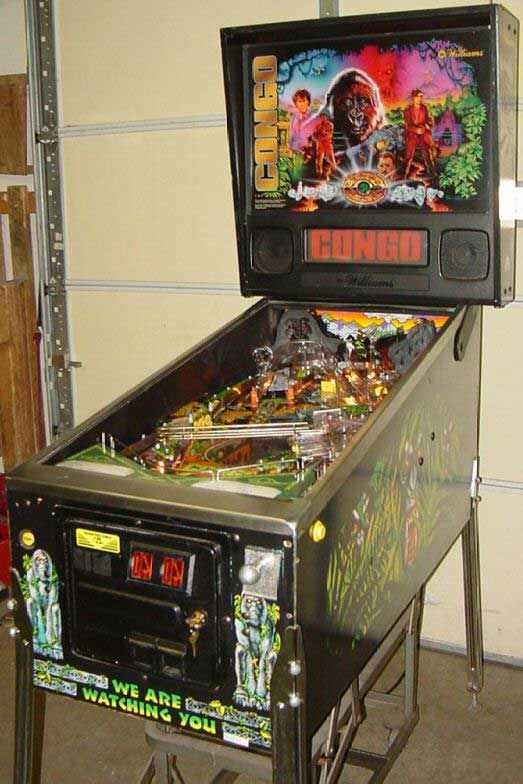 Great artwork inspired by the movie but sadly the movie was a dud.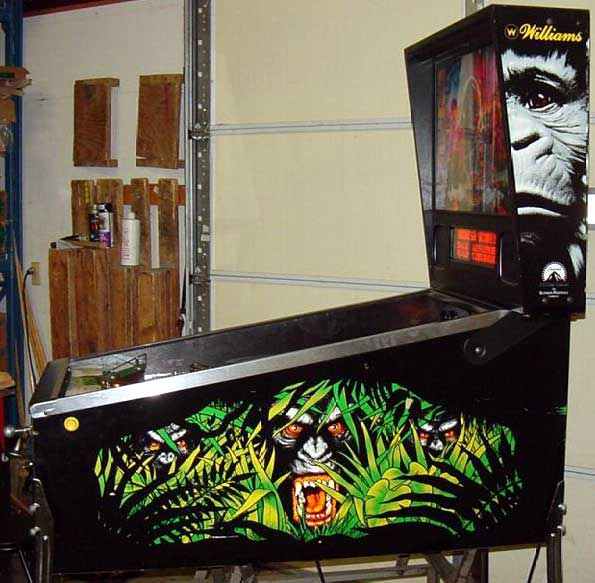 That ape does not look gentle to me.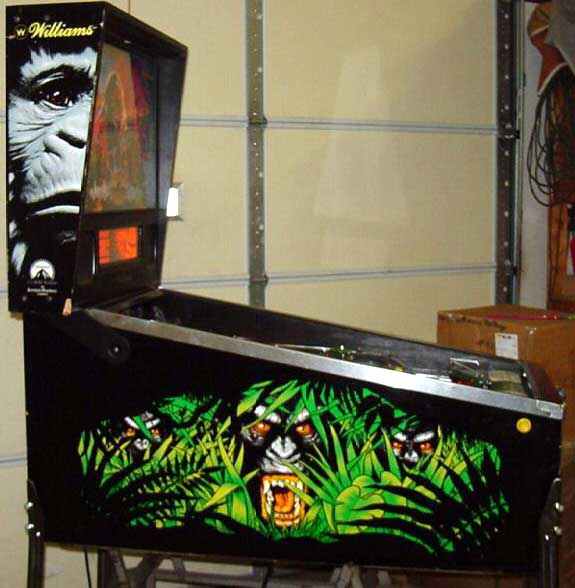 Side Art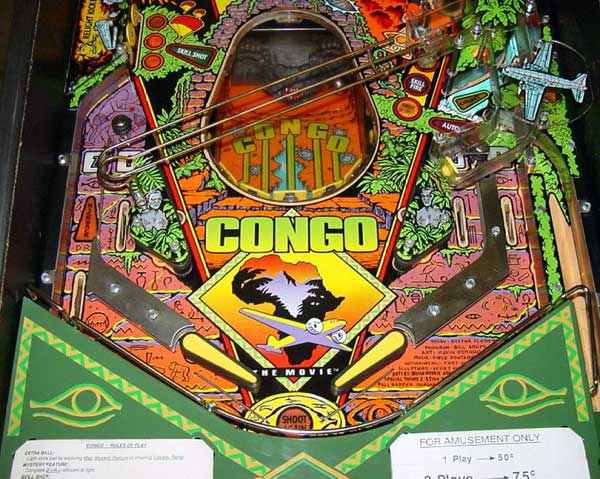 Outhole view. The mini playfield that is sunken is actually self contained.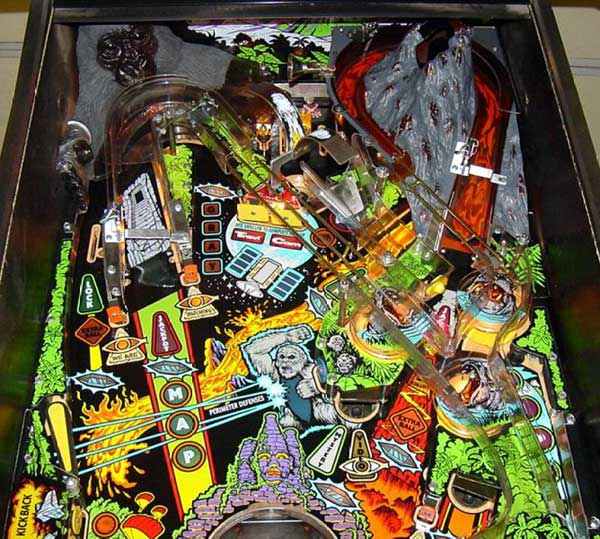 Amy the Gorilla on the left and the volcano on the right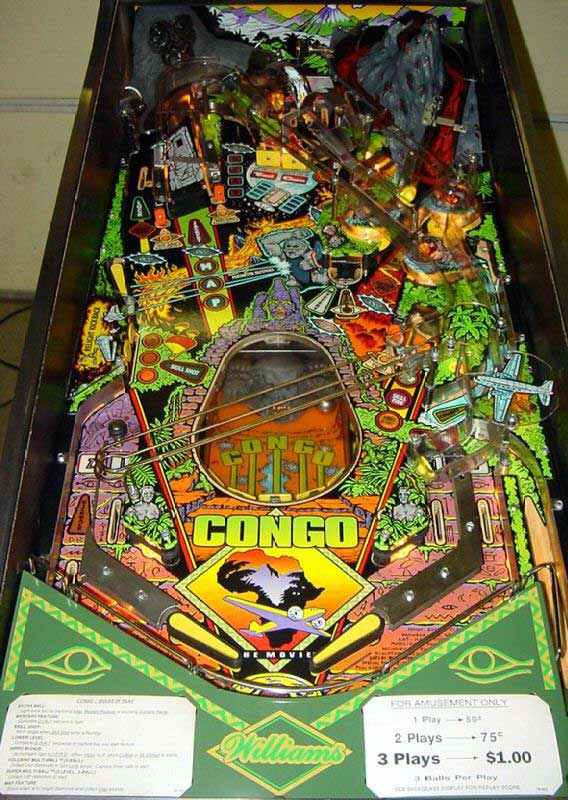 Full playfield View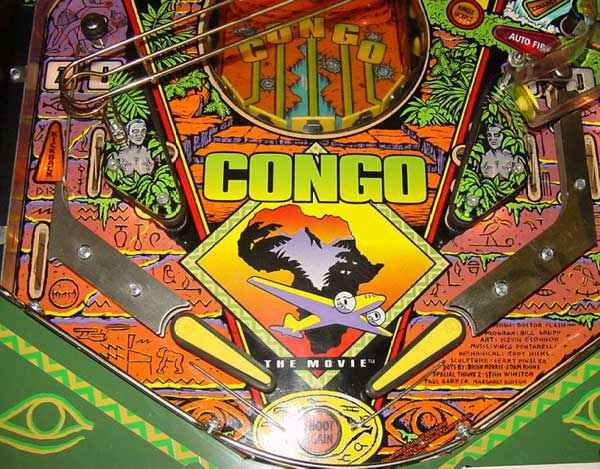 Outhole and flippers.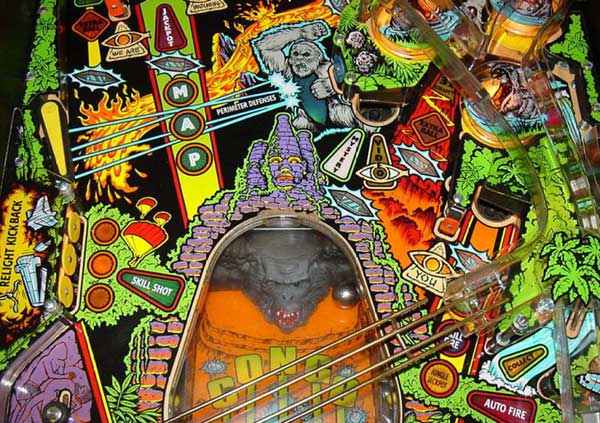 Mini Playfield View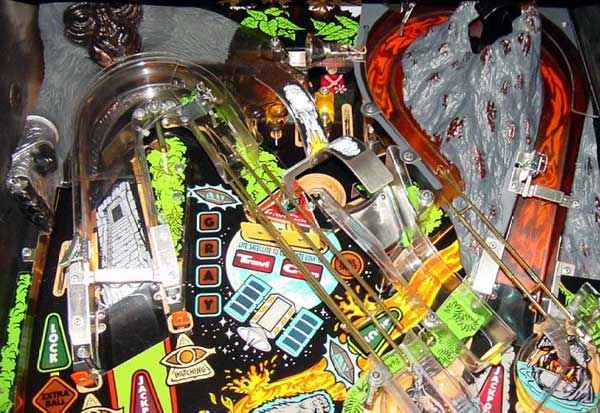 Upper Rollovers and Ramps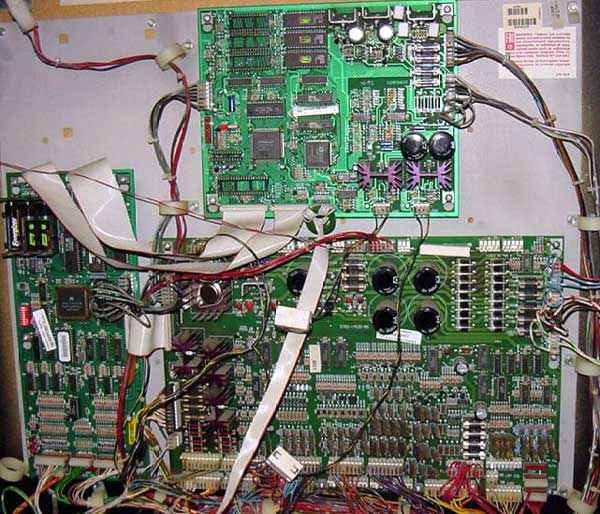 WPC 95 Boards Which are often Scrapped For Other Titles.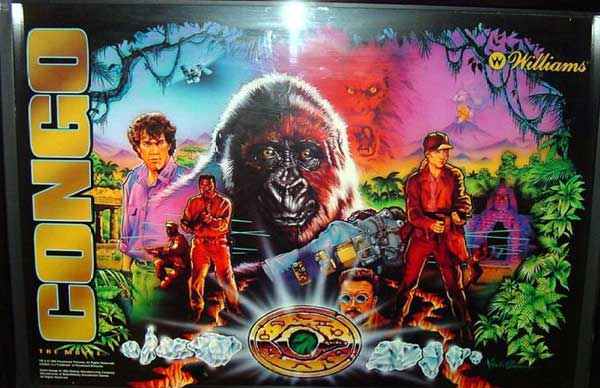 Movie Inspired Backglass Artwork.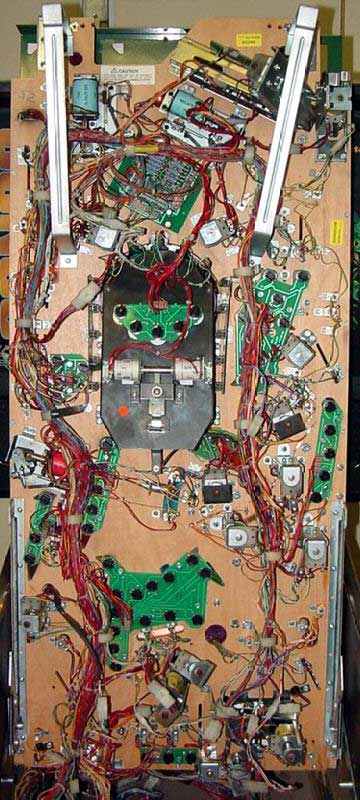 Under Playfield Shot
Above photos courtesy of
Rick
---
Learn How to Play A Congo Pinball Machine Here
See Discussion on The Congo Pinball On rec.games.pinball
Learn How to Repair Your Congo Pinball Machine
See Pages Of Other Congo Pinball Machine Owners
---
Congo Pinball Machines & Parts For Sale

---
---
FROM THE IPD
Congo
November, 1995
4 Players
Manufacturer: Williams
Model Number: 50050
MPU: Williams WPC-95
Type: Solid State Electronic (SS)
Production: 2,129 units
Design by: John Trudeau
Art by: Kevin O'Connor
Music by: Vince Pontarelli
Sound by: Vince Pontarelli
Software by: Bill Grupp, Dean Grover
CLICK HERE TO SEE THE FULL IPD ENTRY
---
---
---
Free Title Strips - Pinball Instruction Cards - Jukebox Archive - Your Nostalgia Stop! - Classic Soda Advertising Pinball Pages - Drive In Theaters - My Gameroom - Ken's Resume - Links - Fortune Tellers - The Cave - View Guestbook - Sign Guestbook - Wanted To Buy - Wanted To Sell - Gameroom Chat - Ken's Poll -

I could really use a small donation to keep this site running. If you care to help click the button below to send $5.
Back To Kens Homepage