---
---
Captain Fantastic Pinball by Bally of 1976 at www.pinballrebel.com
---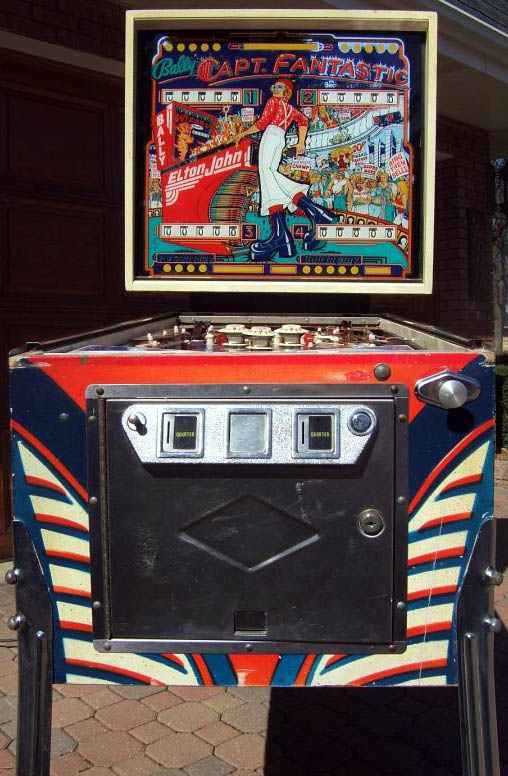 The second best selling pinball of all time has art that screams 1970's!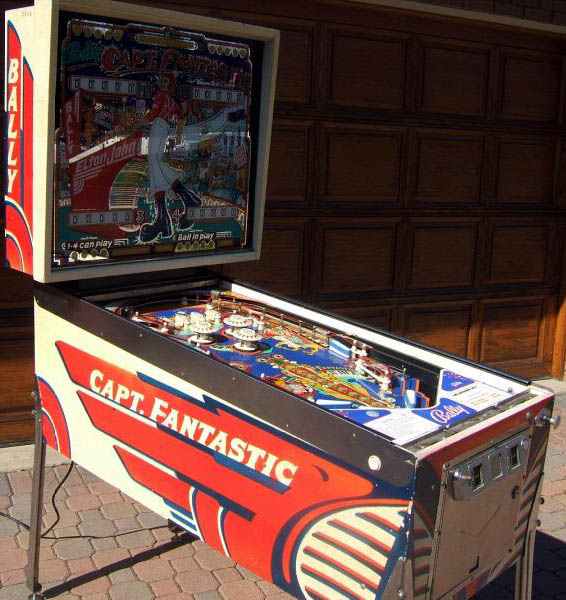 Stunning Backglass Artwork which is borrowed from the movie Tommy.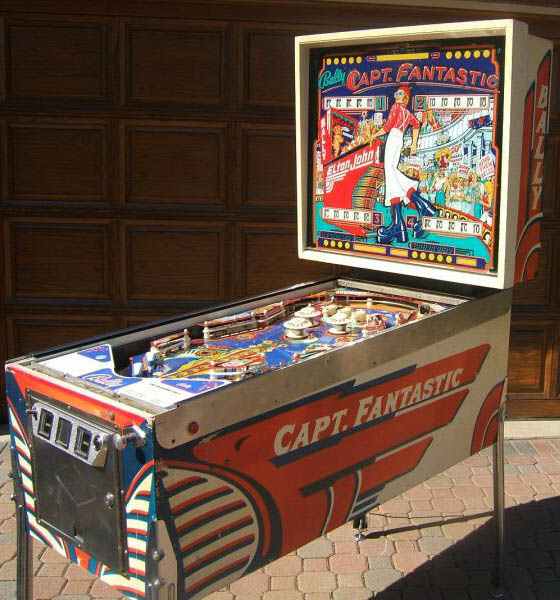 Side Art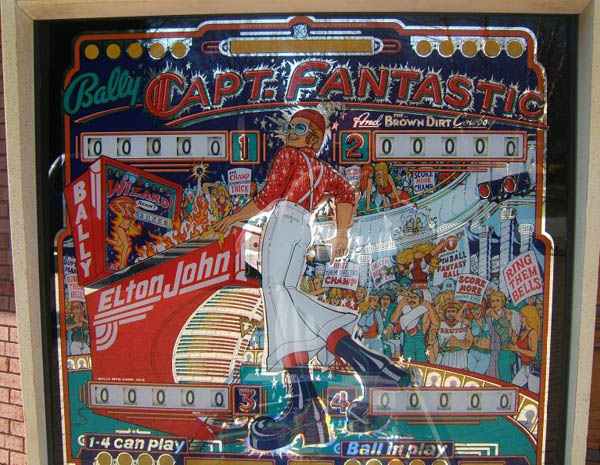 Check out those boots on Elton John. Notice he is playing another Bally game called Wizard.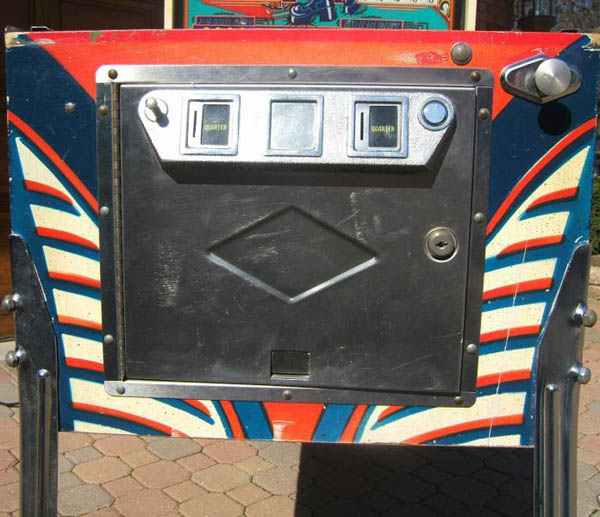 Coin door is standard issue Bally.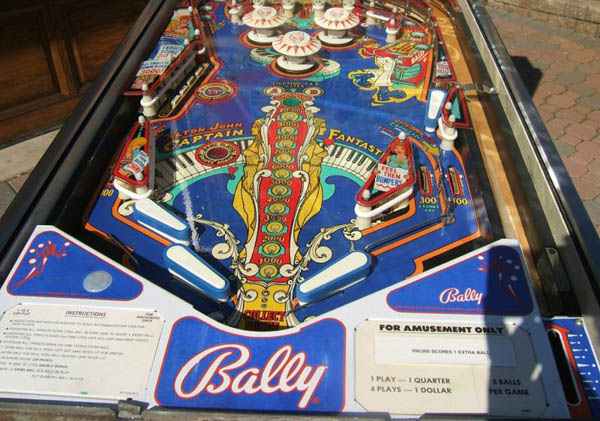 Outhole View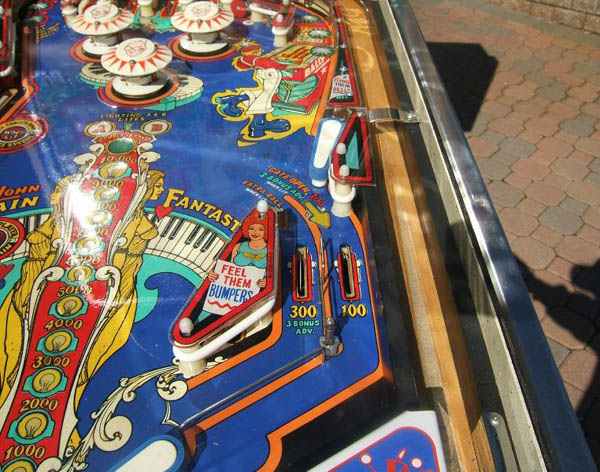 Here we see the right outlanes.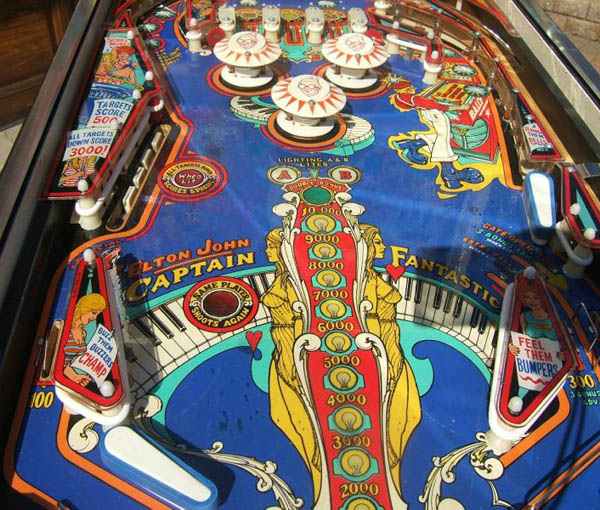 The playfield is full of musical motiffs.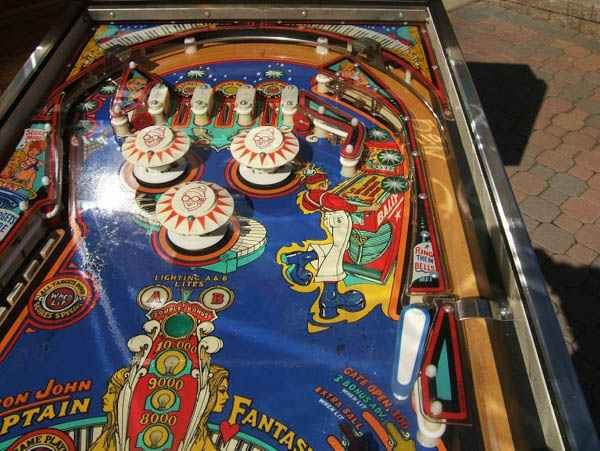 Here we see the upper right flipper.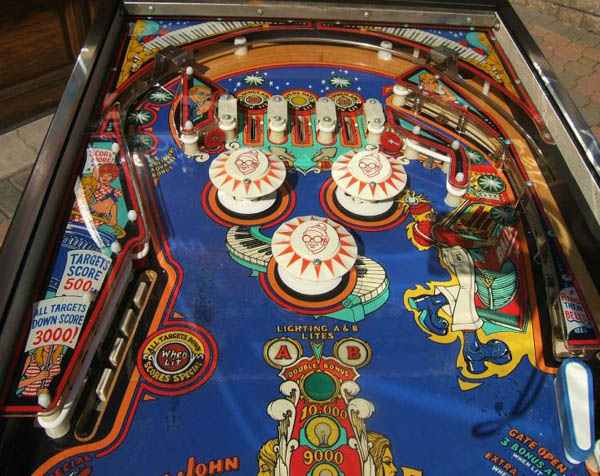 The pop bumpers feature the likeness of Elton John.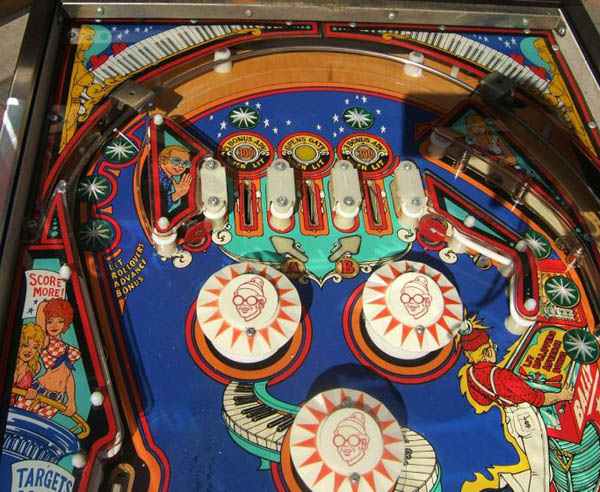 Here we see the rollover lanes at the top of the playfield.

These photos were provided courtesy of
drnogle7021
---
Learn How to Play A Captain Fantastic Pinball Machine Here
See Discussion on The Captain Fantastic Pinball On rec.games.pinball
Learn How to Repair Your Captain Fantastic Pinball Machine
Captain Fantastic Pinball Machine Owners List
See Pages Of Other Captain Fantastic Pinball Machine Owners
---
Captain Fantastic Pinball Machines & Parts For Sale

---
---
FROM THE IPD
Captain Fantastic and The Brown Dirt Cowboy
Date Of Manufacture: June, 1976
Model Number: 1062
Type: Electro-mechanical (EM)
Production: 16,155 units
Theme: Celebrities - Fictional - Licensed Theme
Notable Features: Flippers (4), Pop bumpers (3), 5-bank drop targets (1).
Design by: Greg Kmiec
Art by: Dave Christensen
Notes: 'Capt. Fantastic' was inspired by the movie 'Tommy' and includes a representation of Elton John,
as his character from the movie, playing pinball on the backglass.
Bally made an unknown quantity of playfields for this game that have orange star inserts instead
of the usual green ones. This version is seldom seen, which suggests the quantity made was
relatively small. In addition, at least one of these "orange versions" has been found having a
white inserts for the drop target special, instead of the usual red inserts.
CLICK HERE TO SEE THE FULL IPD ENTRY
---
---
---
Free Title Strips - Pinball Instruction Cards - Jukebox Archive - Your Nostalgia Stop! - Classic Soda Advertising Pinball Pages - Drive In Theaters - My Gameroom - Ken's Resume - Links - Fortune Tellers - The Cave - View Guestbook - Sign Guestbook - Wanted To Buy - Wanted To Sell - Gameroom Chat - Ken's Poll -

I could really use a small donation to keep this site running. If you care to help click the button below to send $5.
Back To Kens Homepage