---
---
Capcom Big Bang Bar Pinball of 1996 at www.pinballrebel.com
Only 14 Machines Were Produced
---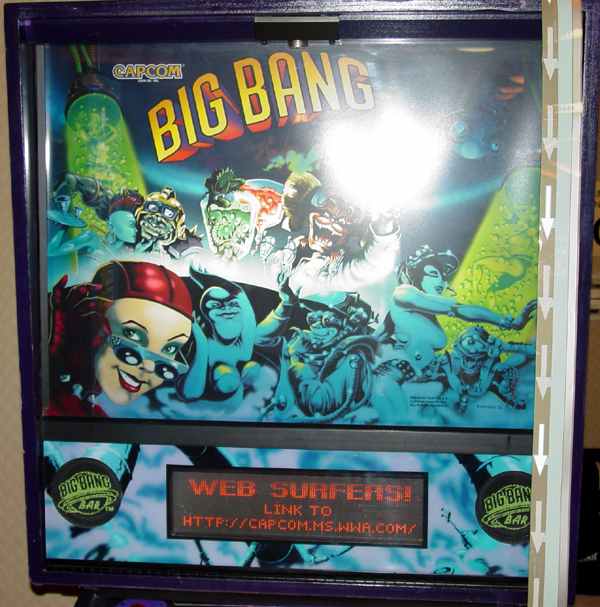 Backglass shows a Space Bar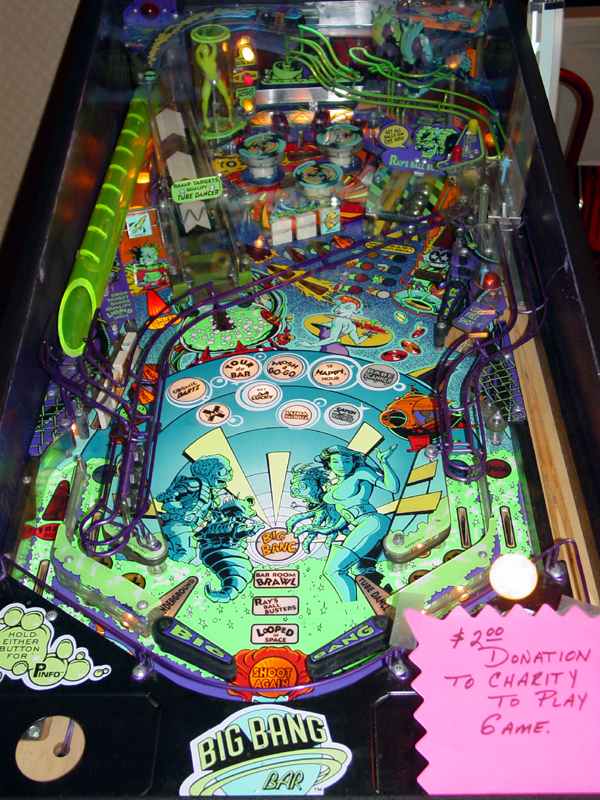 Blacklight lit playfield with lots of goodies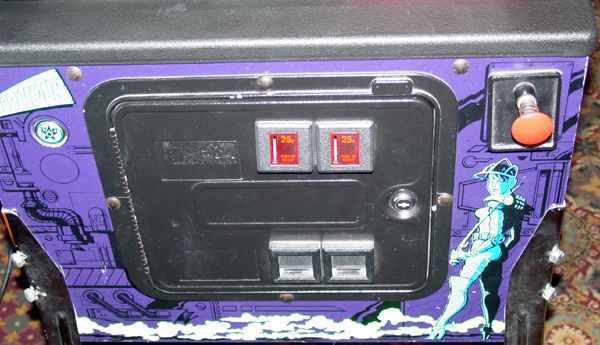 Standard Capcom Fair on the Coin Door Area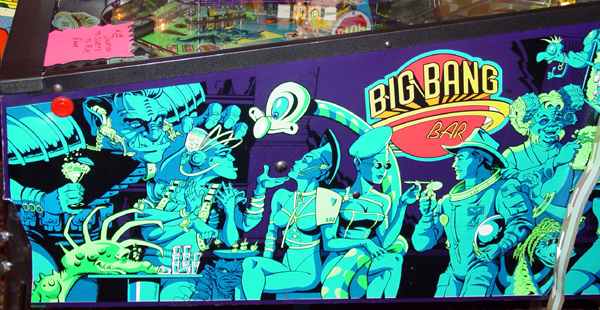 Striking cabinet artwork.

The Tube Dancer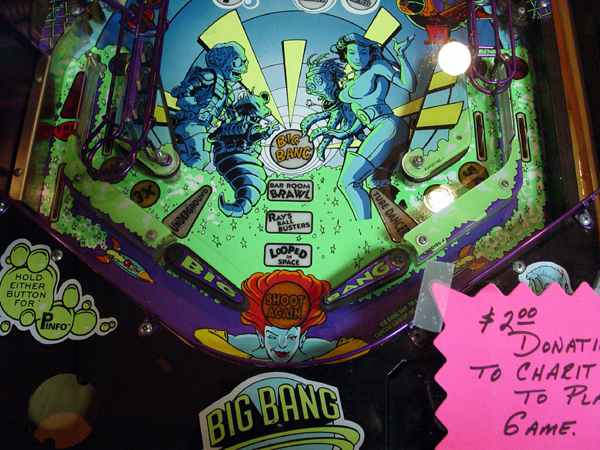 Outhole View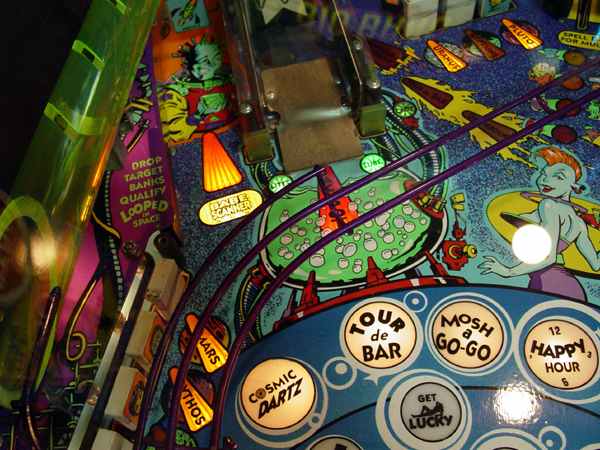 Playfield shot #1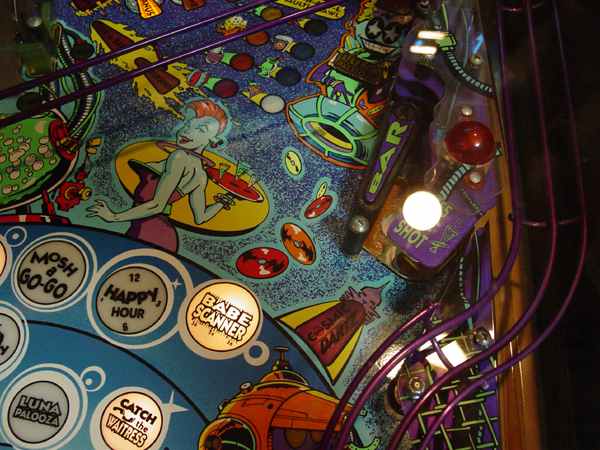 Playfield shot #2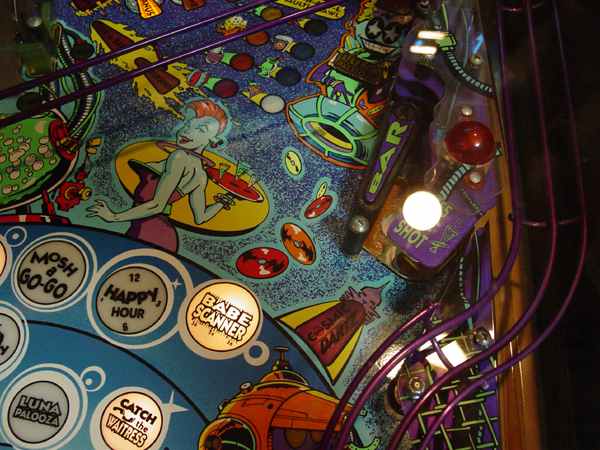 Playfield shot #3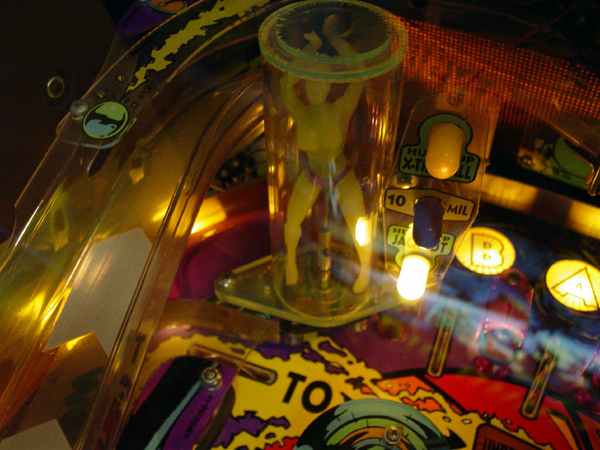 The Tube Dancer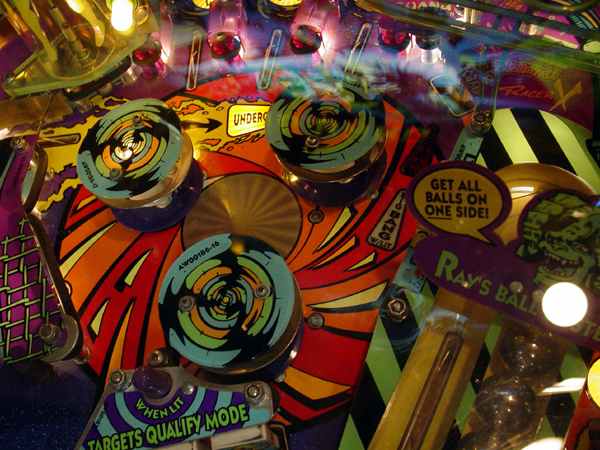 Jet Bumpers & Rollover Lanes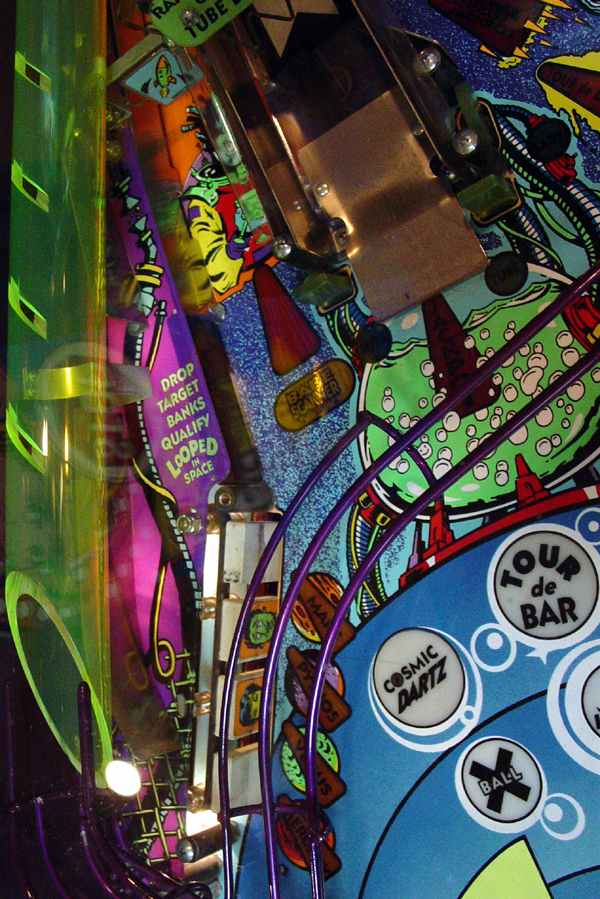 Playfield shot #4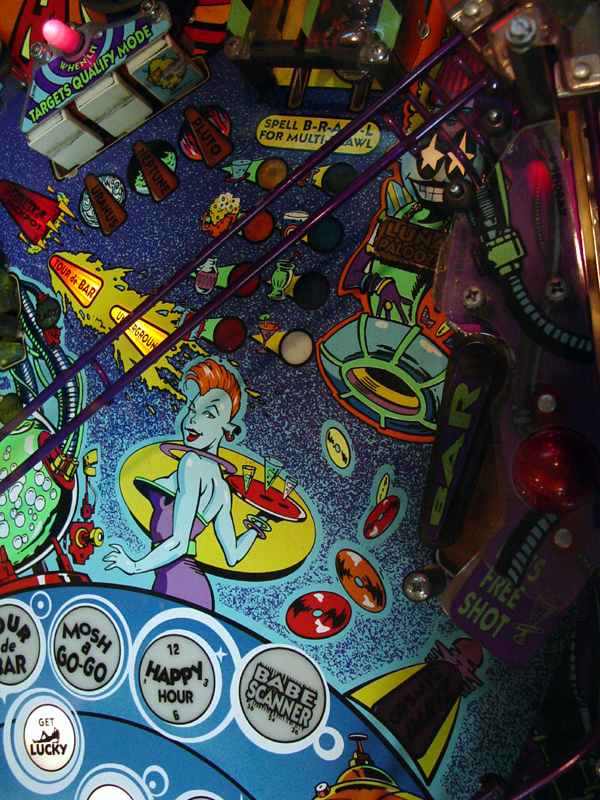 Playfield shot #5

DMD Animation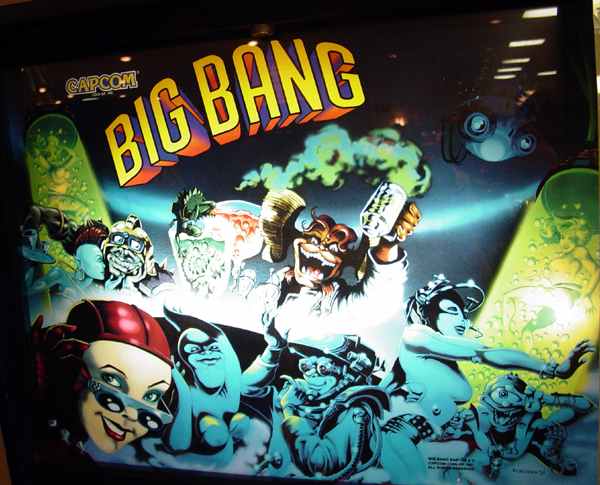 Another Backglass Photo
---
See Discussion on The Big Bang Bar Pinball On rec.games.pinball
Learn How to Repair Your Big Bang Bar Pinball Machine
---
Big Bang Bar Pinball Machines & Parts For Sale

---
---
FROM THE IPD

Big Bang Bar (BBB) June, 1996
Manufacturer: Capcom Coin-Op, Inc. (1995 - 12/9/1996)
Model Number: 3003
MPU: Capcom A0015405
Type: Solid State Electronic (SS)
Production: 14 units
Theme: Outer Space
Toys: Animated tube dancer, Alien ball lock.
Design by: Rob Morrison
Art by: Paul Mazur, Stan Fukuoka
Dots/Animation by: Kevin Loza
Mechanics by: Mike Miller, John Boydston
Music by: Jeff Powell
Software by: Steven King
CLICK HERE TO SEE THE FULL IPD ENTRY
---
---
---
Free Title Strips - Pinball Instruction Cards - Jukebox Archive - Your Nostalgia Stop! - Classic Soda Advertising Pinball Pages - Drive In Theaters - My Gameroom - Ken's Resume - Links - Fortune Tellers - The Cave - View Guestbook - Sign Guestbook - Wanted To Buy - Wanted To Sell - Gameroom Chat - Ken's Poll -

I could really use a small donation to keep this site running. If you care to help click the button below to send $5.
Back To Kens Homepage