---
Big Hurt Pinball By Gottlieb of 1995 at www.pinballrebel.com
---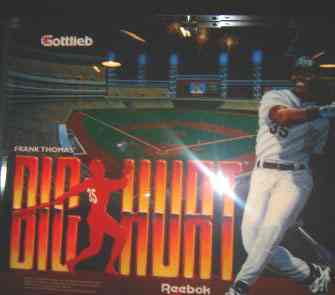 This was one of the last baseball themed pinball machines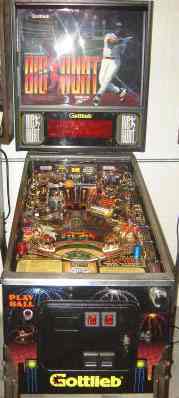 Full game view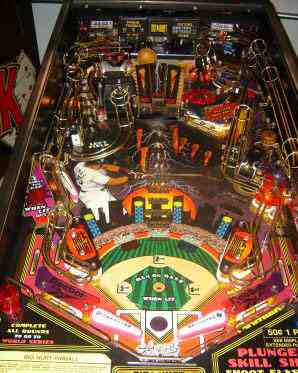 Playfield is laid out like a stadium and features a moving glove.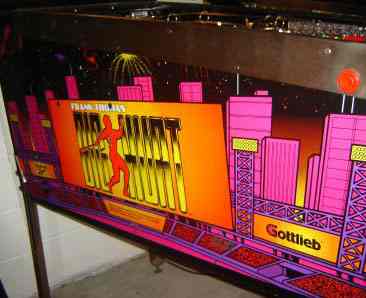 The sideartwork is very very bright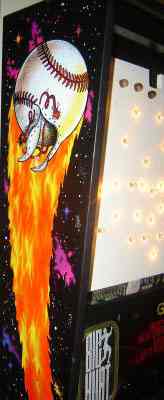 Head artwork features a flaming baseball.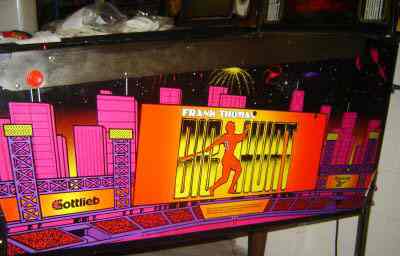 Frank Thomas lent his name to this unique game.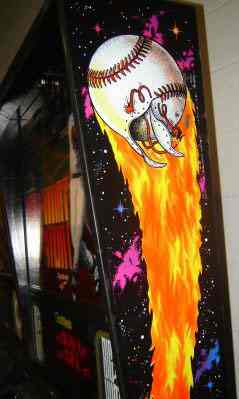 Another view of the art.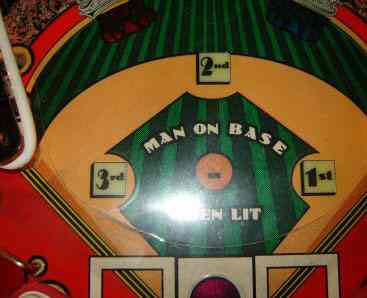 Center of the playfield has a baseball diamond.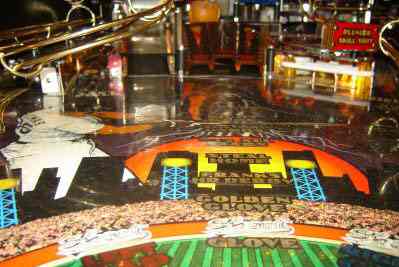 Playfield detail #1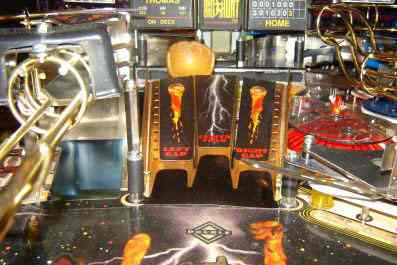 Playfield detail #2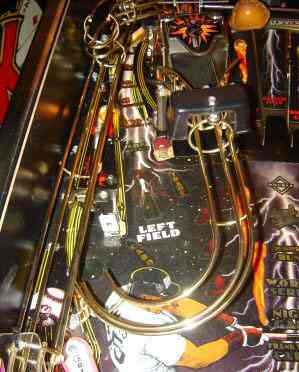 The ramps are metal which mean they stay in good condition.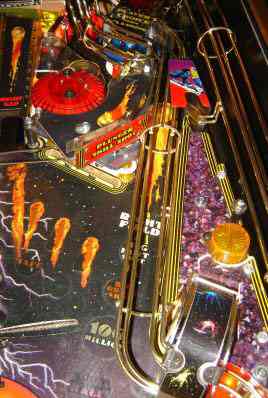 Playfield detail #3

Photos courtest of Joe Palmentere of www.palmsarcade.com
---
Learn How to Play A Big Hurt Pinball Machine Here
See Discussion on The Big Hurt Pinball On rec.games.pinball
Learn How to Repair Your Big Hurt Pinball Machine
See Other Pages Featuring A Big Hurt Pinball Machine
---
Big Hurt Pinball Machines & Parts For Sale

---
---
FROM THE INTERNET PINBALL DATABASE
Big Hurt
June, 1995 / 4 Players
Manufacturer: Gottlieb
Model Number: 745
MPU: Gottlieb System 3
Type: Solid State Electronic
Production: 1,985 units
Theme: Sports - Baseball
Notable Features: Flippers(3), Multiball(4 ball), Ramps(3), Captive Ball
Toys: Moving baseball glove
Design by: Bill Parker
Art by: Scott Melchionda, Susan O'Reilly, Constantino Mitchell
Dots/Animation by: Rand Paulin, Alycen Hareas, Vecennia Jordan, Scott Melchionda
Mechanics by: Marion Czyz, Wesley Chang
Sound by: Craig Beierwaltes, Duane Decker
Software by: Allen Edwall

---
---
Free Title Strips - Pinball Instruction Cards - Jukebox Archive - Your Nostalgia Stop! - Classic Soda Advertising Pinball Pages - Drive In Theaters - My Gameroom - Ken's Resume - Links - Fortune Tellers - The Cave - View Guestbook - Sign Guestbook - Wanted To Buy - Wanted To Sell - Gameroom Chat - Ken's Poll -

I could really use a small donation to keep this site running. If you care to help click the button below to send $5.
Back To Kens Homepage