---
---
Black Hole Pinball Machine By Gottlieb 1981
---
I bought this game because I had been looking for one for some time. Sadly, the game was missing most of the boards. The seller refunded my money and I sold the game to someone who donated the sell price to the original owners daughter's school. I couldn't see making money on it. It just wouldnt seem right.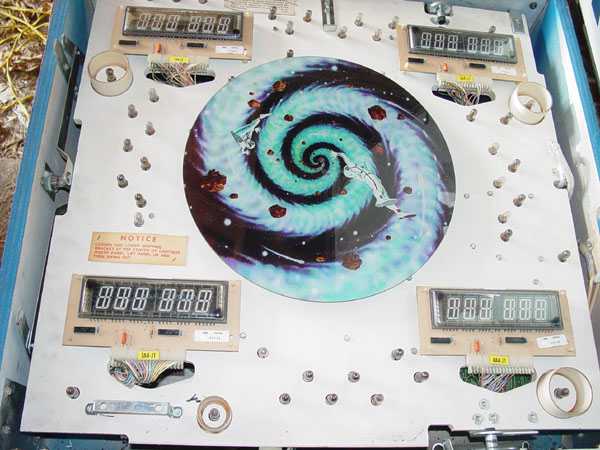 The backbox had a spinning disc that showed astronauts headed toward a Black Hole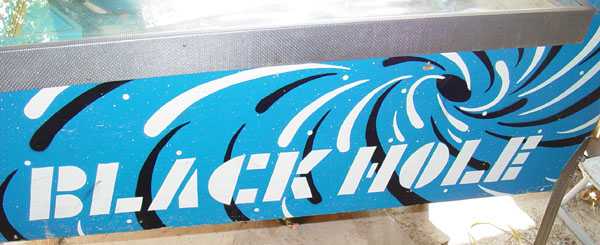 Side art is painted and the cabinets were very sturdy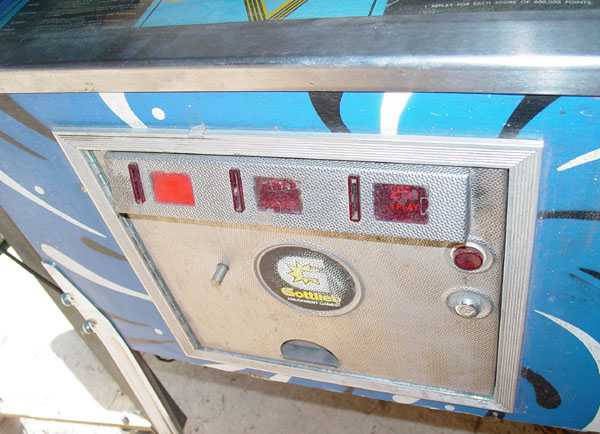 The coin door is pretty standard Gottlieb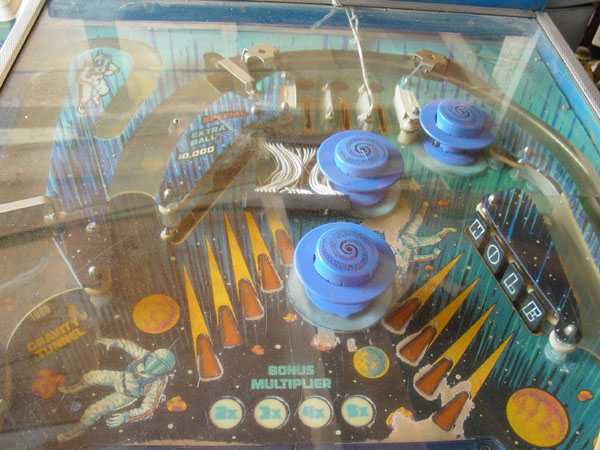 Top of the playfield has Black Hole drop tagets and three pop bumpers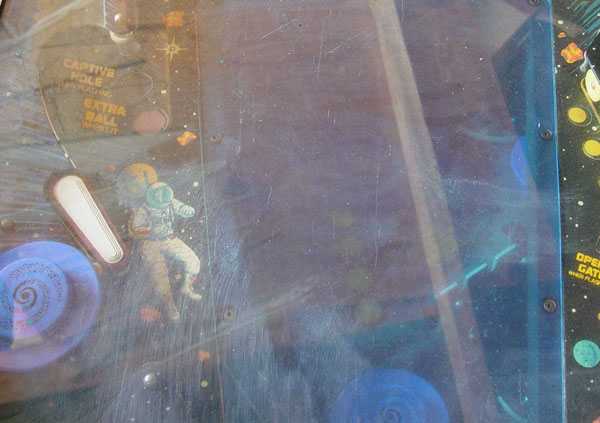 Middle playfield is plexiglass and through it you can see the lower playfield.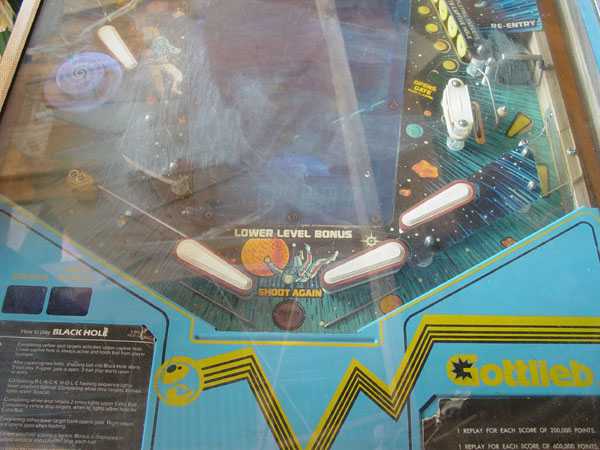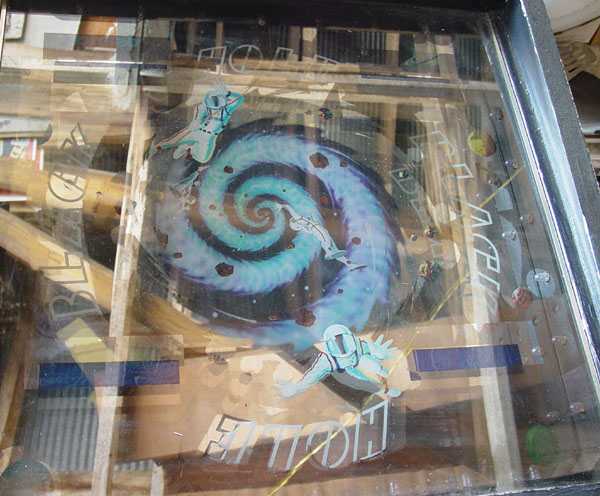 ---
Images Below Are Courtesy of Alan in Cleveland, Ohio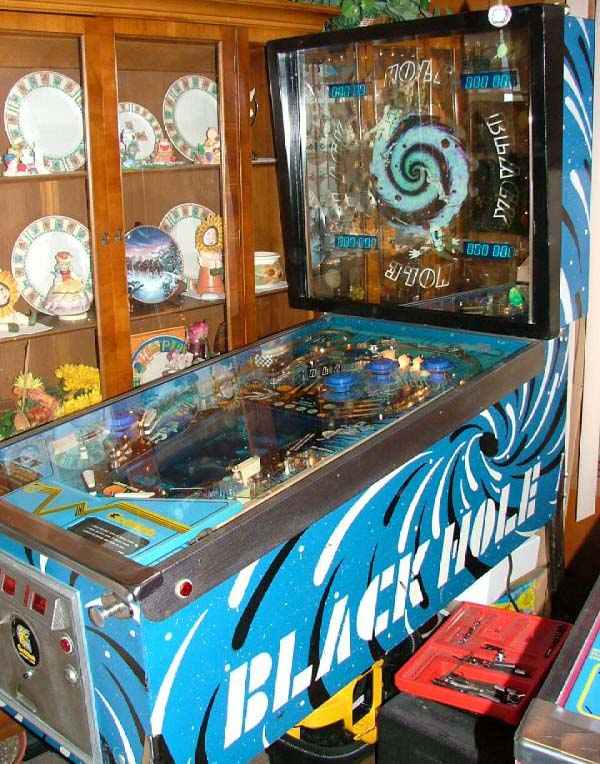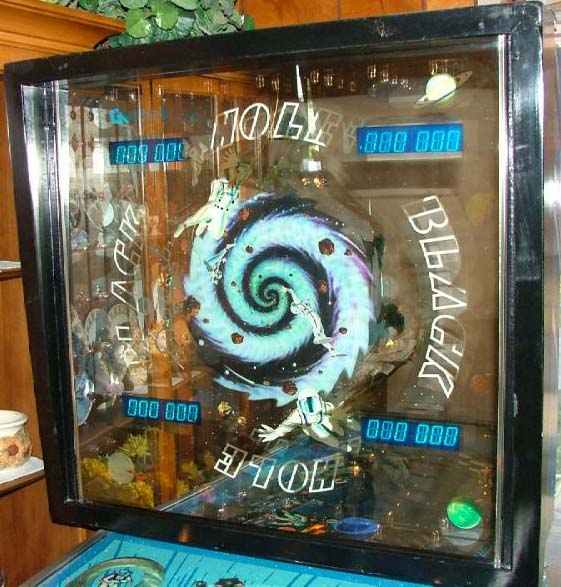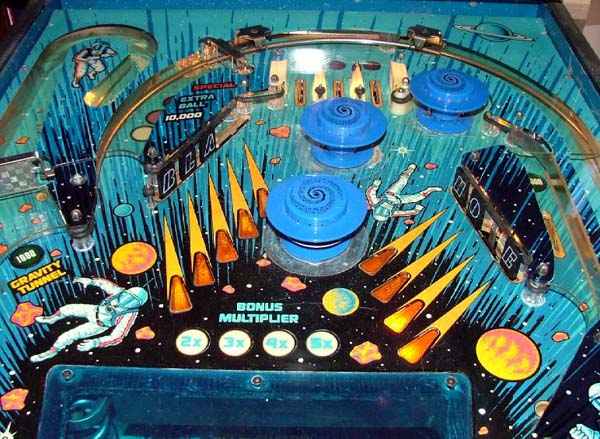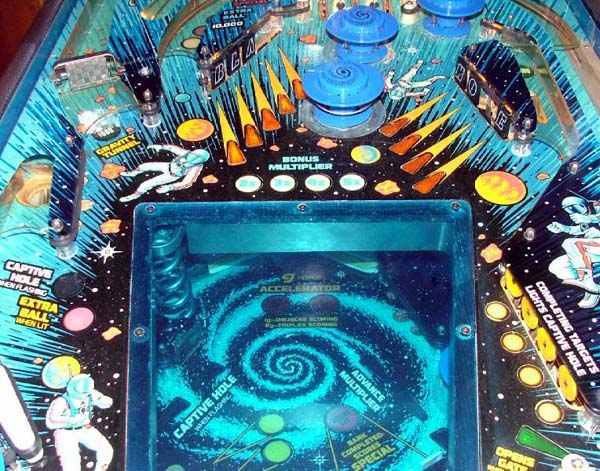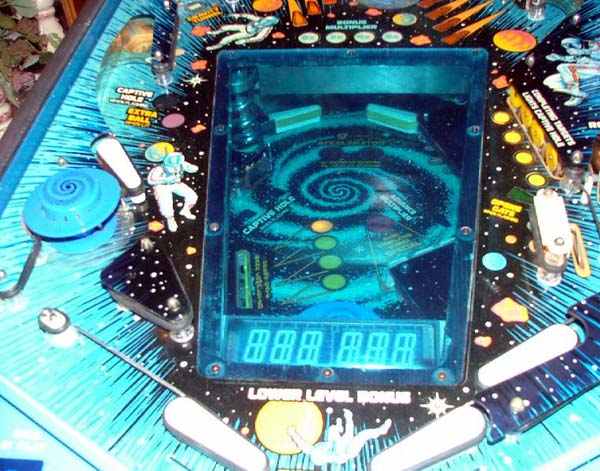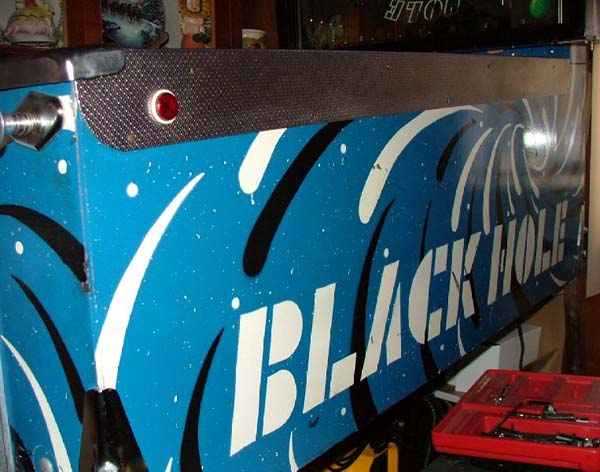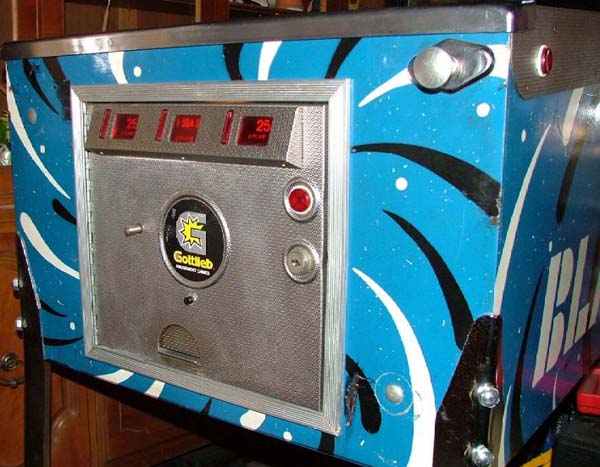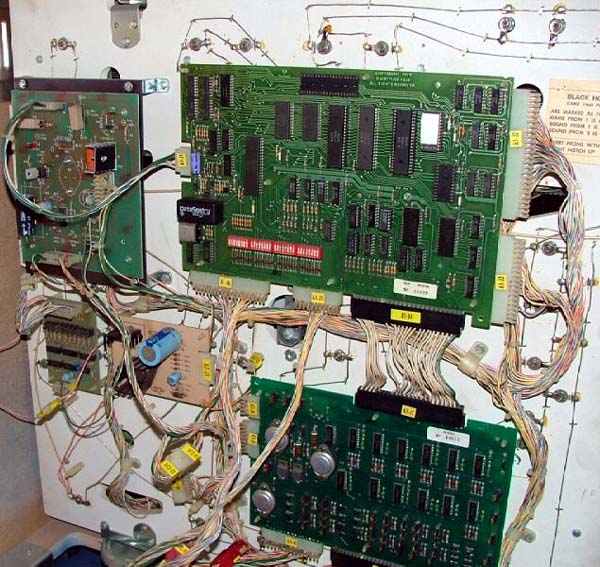 Great View of All the CPU, DRIVER, Lamp, Boards
---
Learn How to Play A Black Hole Pinball Machine Here
See Discussion on The Black Hole Pinball On rec.games.pinball
Learn How to Repair Your Black Hole Pinball Machine
See Pages Of Other Black Hole Pinball Machine Owners
See The Black Hole Pinball Machine Owners List
---
Black Hole Pinball Machines & Parts For Sale

---
FROM THE INTERNET PINBALL DATABASE
Black Hole
October, 1981
4 Players
Manufacturer: D. Gottlieb & Co., a Columbia Pictures
Industries Company (1977-1983)
Model Number: 668
MPU: Gottlieb System 80
Type: Solid State Electronic
Production: 8,774 units
Theme: Outer Space
Specialty: Wide-Body Machine
Notable Features: First machine to offer a lower playfield sloped away from the player with
the flippers at the backbox end. Multiball and speech (non export only).
The multiball is one of the hardest around to get but rewarding when you do as it is possible
to have 3 balls going in total on two different levels.
Toys: Spinning disc in backbox on non-export models
Design by: John Buras, Adolf Seitz Jr.
Art by: Terry Doerzaph
VIEW THE COMPLETE IPD ENTRY
---
---
---
Free Title Strips - Pinball Instruction Cards - Jukebox Archive - Your Nostalgia Stop! - Classic Soda Advertising Pinball Pages - Drive In Theaters - My Gameroom - Ken's Resume - Links - Fortune Tellers - The Cave - View Guestbook - Sign Guestbook - Wanted To Buy - Wanted To Sell - Gameroom Chat - Ken's Poll -

I could really use a small donation to keep this site running. If you care to help click the button below to send $5.
Back To Kens Homepage