---
---
Batman Pinball by Data East of 1991 at www.pinballrebel.com
---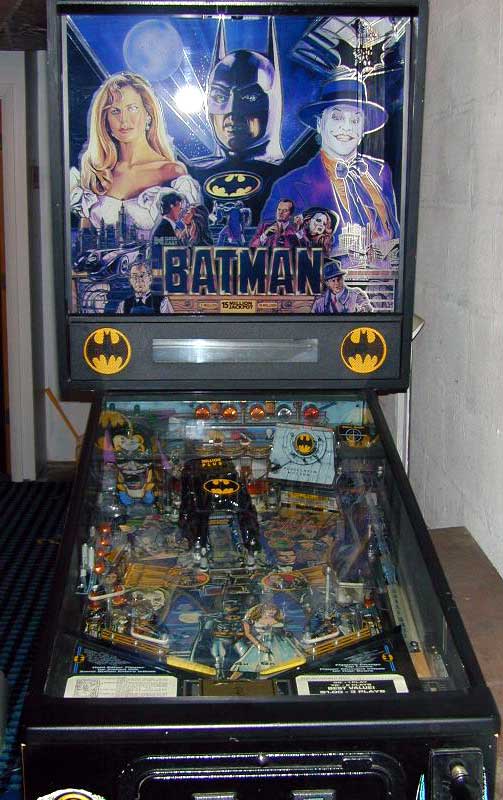 Great artwork inspired by the movie. Also, a very collectable theme.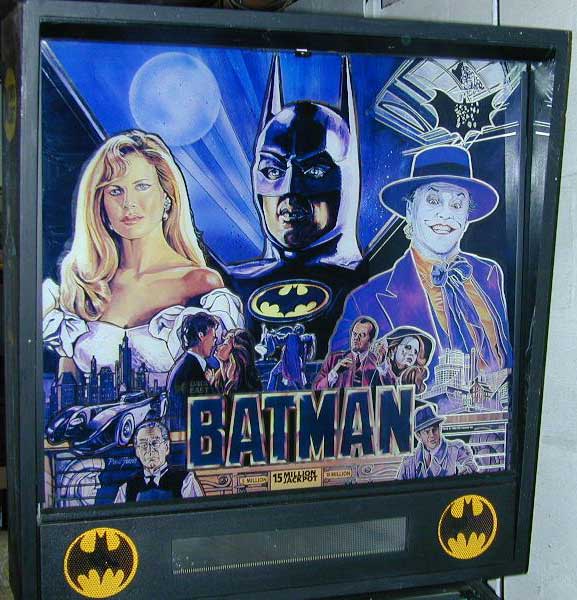 Great backglass artwork although I dont think Kim looks right.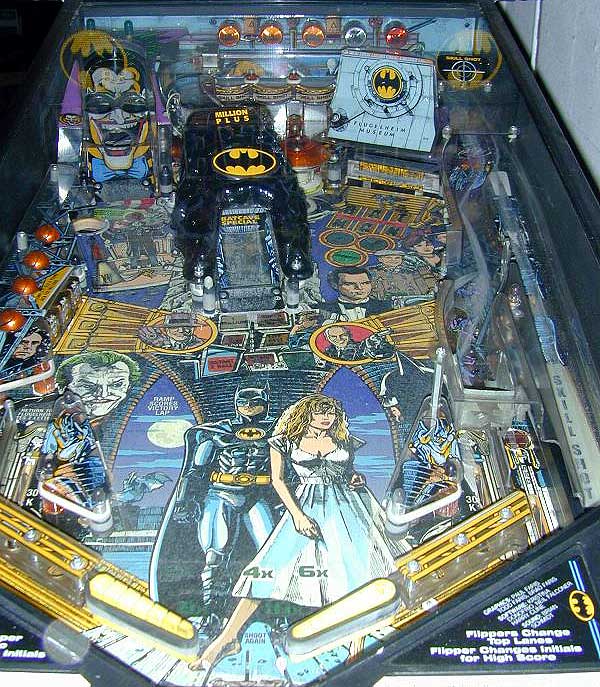 Full playfield view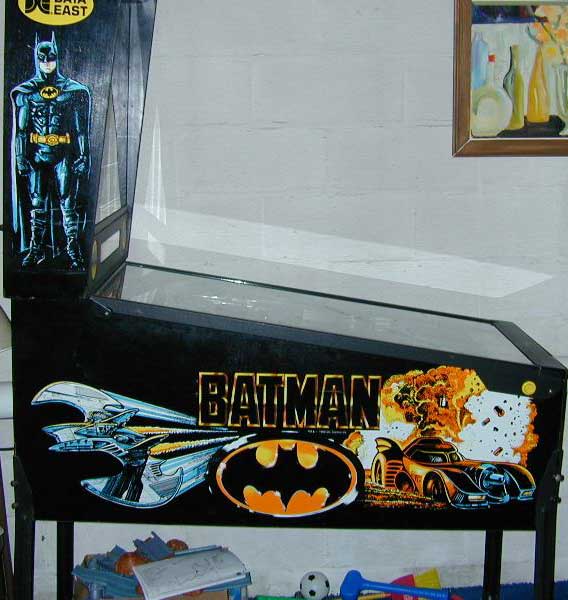 Side artwork with the batmobile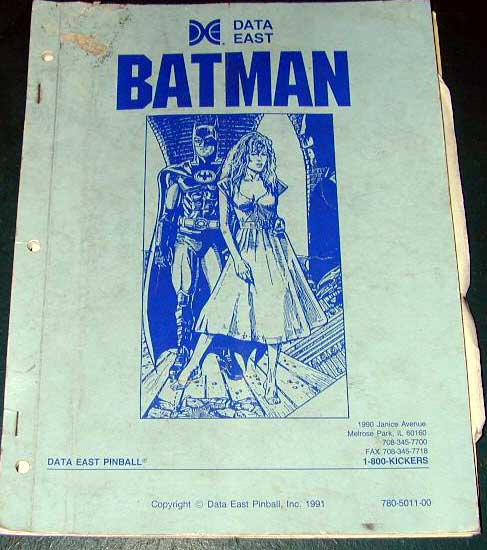 manual image

Above photos courtesy of
Mike in
Montville, New Jersey
---
Learn How to Play A Batman Pinball Machine Here
See Discussion on The Batman Pinball On rec.games.pinball
Learn How to Repair Your Batman Pinball Machine
See Pages Of Other Batman Pinball Machine Owners
---
Batman Pinball Machines & Parts For Sale

---
---
FROM THE IPD
Batman
Manufacturer: Data East Pinball, Inc.
Model Number: 11
MPU: DataEast/Sega Version 3
Type: Solid State Electronic (SS)
Theme: Celebrities - Fictional - Licensed Theme
Notable Features: Flippers(2), Multiball(3)
Design by: Joe Kaminkow, Ed Cebula
Art by: B. Farris, Todd Farris, Paul Faris
Music by: Brian Schmidt
Sound by: Brian Schmidt
Software by: Kristina Donofrio, Neil Falconer, Harry Cline
CLICK HERE TO SEE THE FULL IPD ENTRY
---
---
Free Title Strips - Pinball Instruction Cards - Jukebox Archive - Your Nostalgia Stop! - Classic Soda Advertising Pinball Pages - Drive In Theaters - My Gameroom - Ken's Resume - Links - Fortune Tellers - The Cave - View Guestbook - Sign Guestbook - Wanted To Buy - Wanted To Sell - Gameroom Chat - Ken's Poll -
I could really use a small donation to keep this site running. If you care to help click the button below to send $5.
Back To Kens Homepage