---
Apollo 13 Pinball By Sega of 1995 at www.pinballrebel.com
---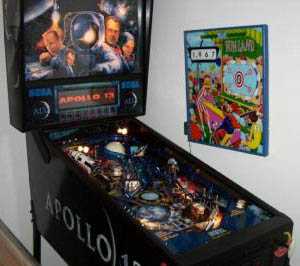 A classic Pinball based on the movie by the same name.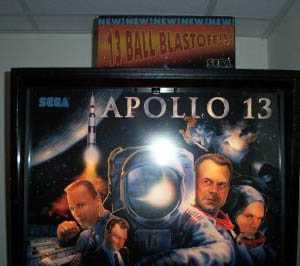 Tom Hanks is supposed to be in the suit and the 13 ball multi-ball sign sits on the backbox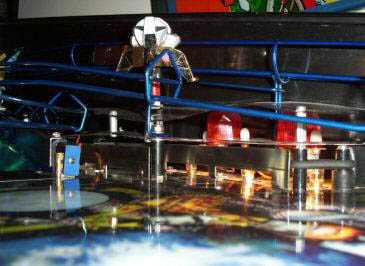 a view of the lunar lander



view from the playfield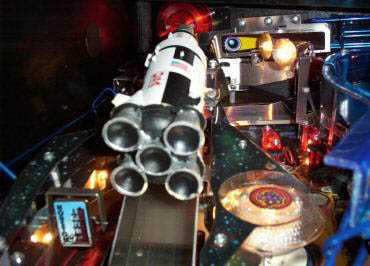 Neat ramp shot with a Saturn V rocket in miniature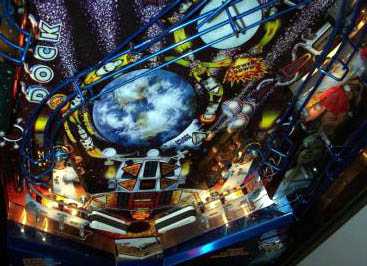 Flipper and outhole view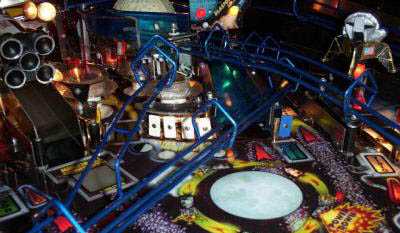 A shot of the middle of the playfield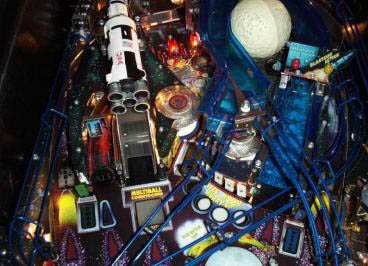 A need ball lock toy where the ball circles around then moon in orbit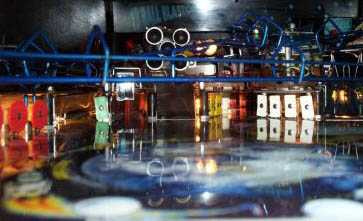 Balls eye view of the left side of the playfield



Another cool view of the rocket.

Above Photos Courtesy of Funrudy in Hackettstown, New Jersey
---
Learn How to Play A Apollo 13 Pinball Machine Here
See Discussion on The Apollo 13 Pinball On rec.games.pinball
Learn How to Repair Your Apollo 13 Pinball Machine
See Other Pages Featuring A Apollo 13 Pinball Machine
---
Apollo 13 Pinball Machines & Parts For Sale

---
FROM THE INTERNET PINBALL DATABASE
Apollo 13
October, 1995 / 6 Players
Manufacturer: Sega Pinball, Inc.
Model Number: 44
MPU: Sega/Stern Whitestar
Type: Solid State Electronic
Theme: Disaster - Space
Design by: Joe Kaminkow, Joe Balcer
Art by: Mark Raneses, Jeff Busch
Dots/Animation by: Jack Liddon, Kurt Andersen
Mechanics by: Joe Balcer, John Borg, Rob Hurtado
Music by: Brian Schmidt
Sound by: Brian Schmidt
Software by: Lonnie D. Ropp, Orin Day

---
---
---
Free Title Strips - Pinball Instruction Cards - Jukebox Archive - Your Nostalgia Stop! - Classic Soda Advertising Pinball Pages - Drive In Theaters - My Gameroom - Ken's Resume - Links - Fortune Tellers - The Cave - View Guestbook - Sign Guestbook - Wanted To Buy - Wanted To Sell - Gameroom Chat - Ken's Poll -

I could really use a small donation to keep this site running. If you care to help click the button below to send $5.
Back To Kens Homepage