---
All Star Baseball Pinball By Chicago Coin of 1962 at www.pinballrebel.com
---
A pitch and bat baseball pinball machine from the early 60's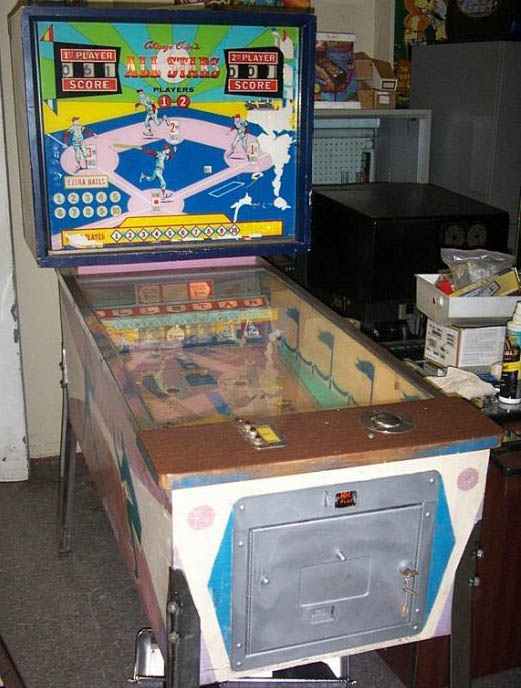 Full game view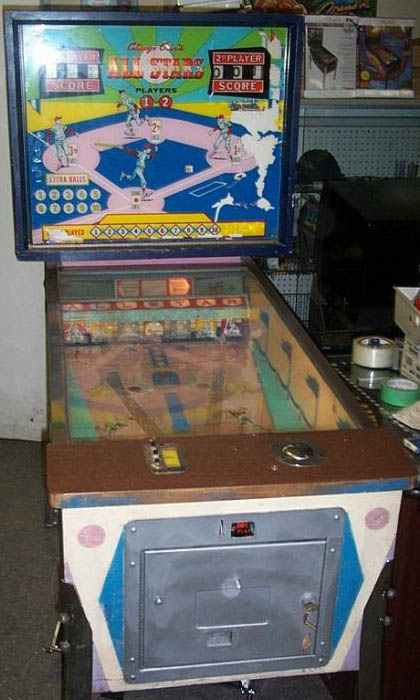 This is a two player game. One player pitches and the other hits. The switch every inning.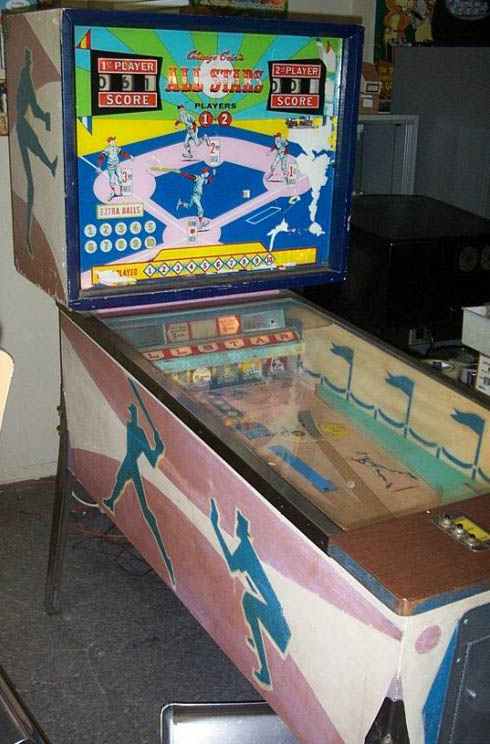 Side artwork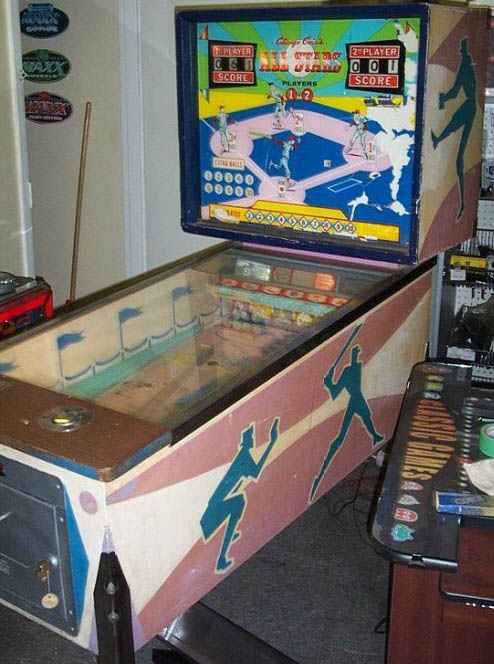 Side artwork carries on the baseball theme



Closeup of the pitch and bat controls. The pitch is on the left and bat on the right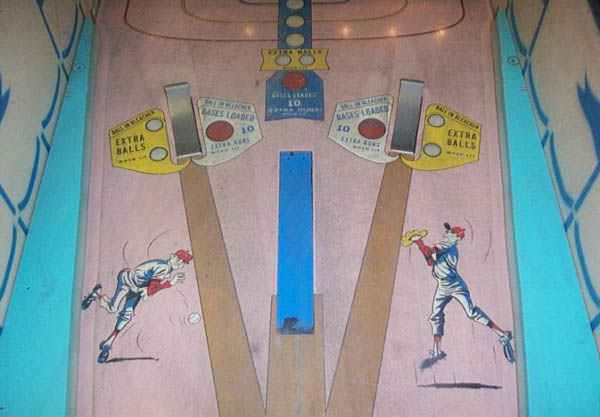 Playfield detail.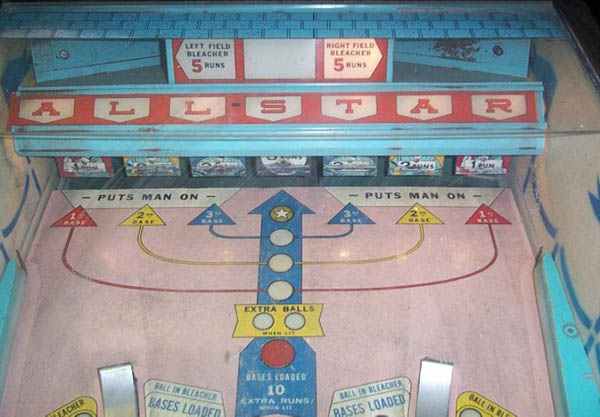 Upper Playfield details. Here you can see the targets.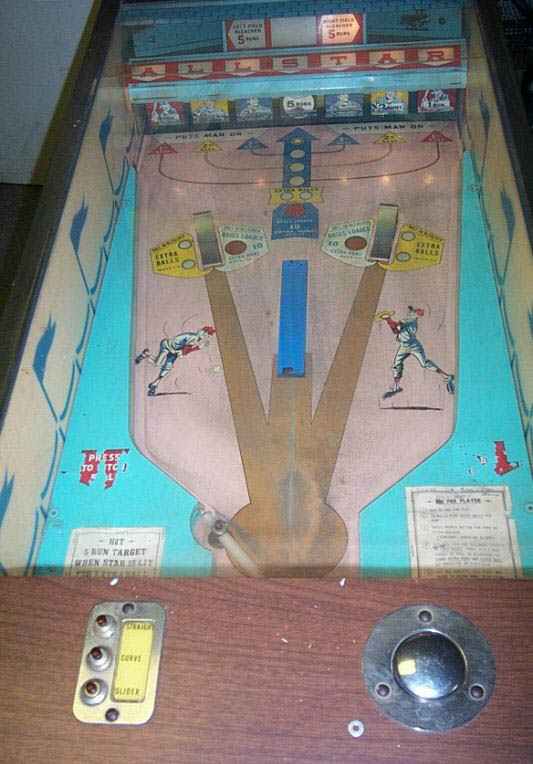 Full Playfield detail.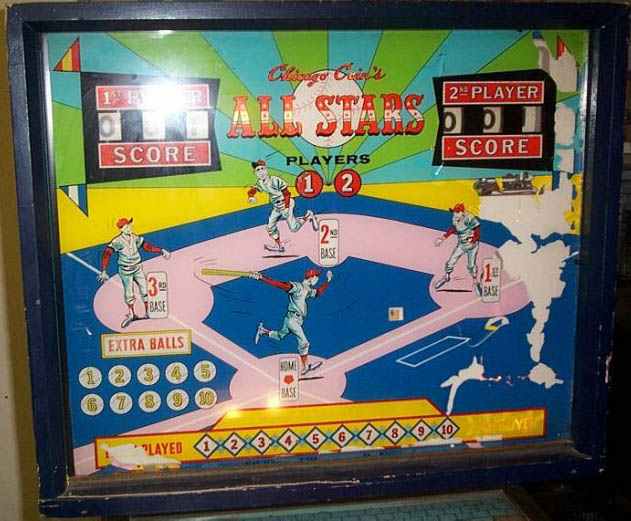 Backglass art features runners that light up when they are on base.

Above Photos Courtesy of www.pinballoutlet.com
---
Learn How to Play A All Star Baseball Pinball Machine Here
See Discussion on The All Star Baseball Pinball On rec.games.pinball
Learn How to Repair Your All Star Baseball Pinball Machine
See Other Pages Featuring A All Star Baseball Pinball Machine
---
All Star Baseball Pinball Machines & Parts For Sale

No items matching your keywords were found.
---
---
FROM THE INTERNET PINBALL DATABASE
All Star Baseball
1962 / 2 Players
Manufacturer: Chicago Coin
Model Number: 297
Type: Electro-mechanical (EM)
Theme: Sports - Baseball
Specialty: Bat Game
Notable Features: Player shoots until 3 Outs are made. A missed target registers one Out.
Hitting all targets cancels one Out. Lights in backglass show men running bases.

---
---
Free Title Strips - Pinball Instruction Cards - Jukebox Archive - Your Nostalgia Stop! - Classic Soda Advertising Pinball Pages - Drive In Theaters - My Gameroom - Ken's Resume - Links - Fortune Tellers - The Cave - View Guestbook - Sign Guestbook - Wanted To Buy - Wanted To Sell - Gameroom Chat - Ken's Poll -

I could really use a small donation to keep this site running. If you care to help click the button below to send $5.
Back To Kens Homepage