---
---
Americoin Junkyard Digger Crane Arcade Game At www.pinballrebel.com
---
An odd little game that I found locally for not much money. I decided I could save it from the landfill by putting a little elbow grease into this classic arcade digger crane. Unlike modern cranes that suck money from patrons in the chance they will win some awful stuffed toy the object here is to put as many junk cars into the hopper as you can before time runs out.

If you need a reproduction of the front panel graphic you can get it here courtesy of Tom Garcia a fellow collector! (This is a large tif file)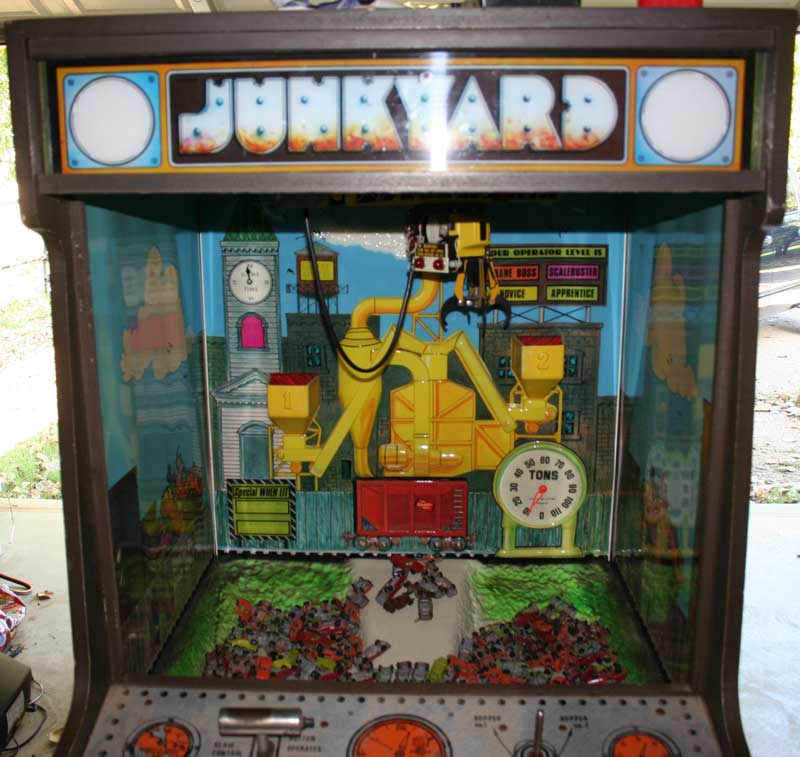 The game is controlled by two joysticks one of which has a button on it.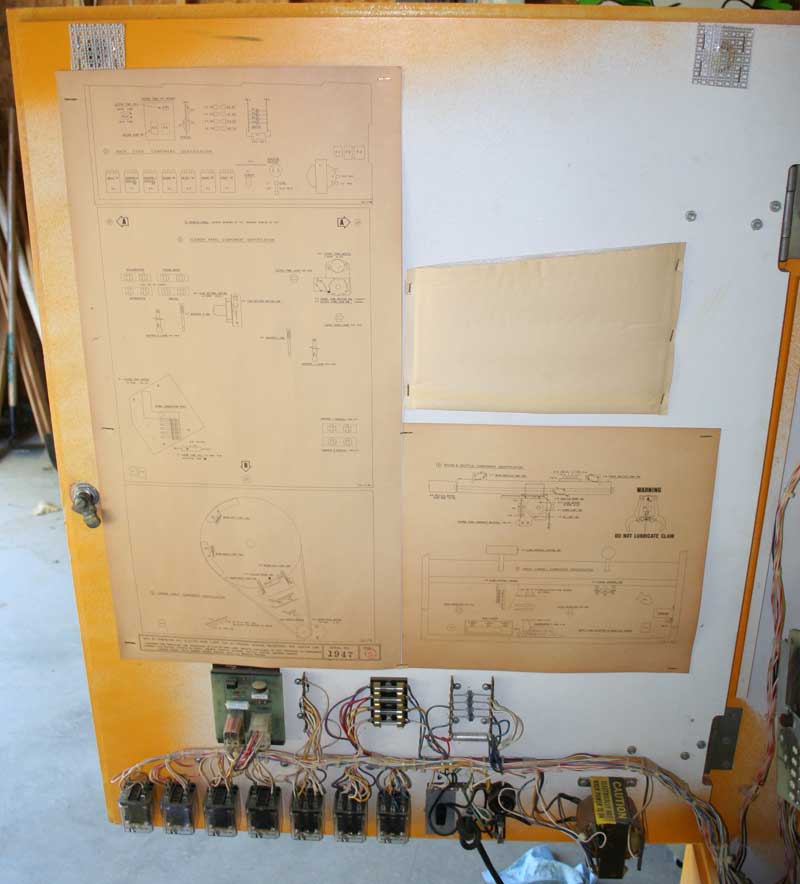 I got very lucky in that both the schematics and manual were with the game.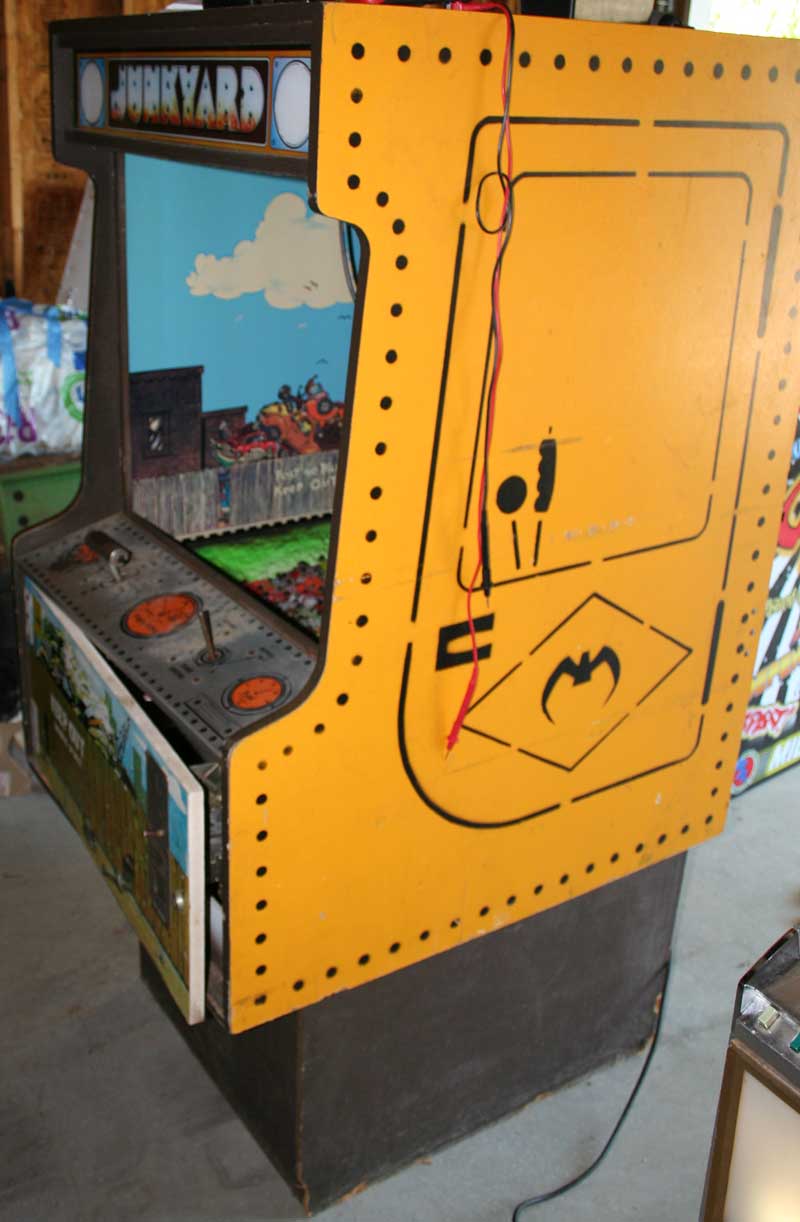 The side artwork is typical of a 70's design and the game cabinet is a big one.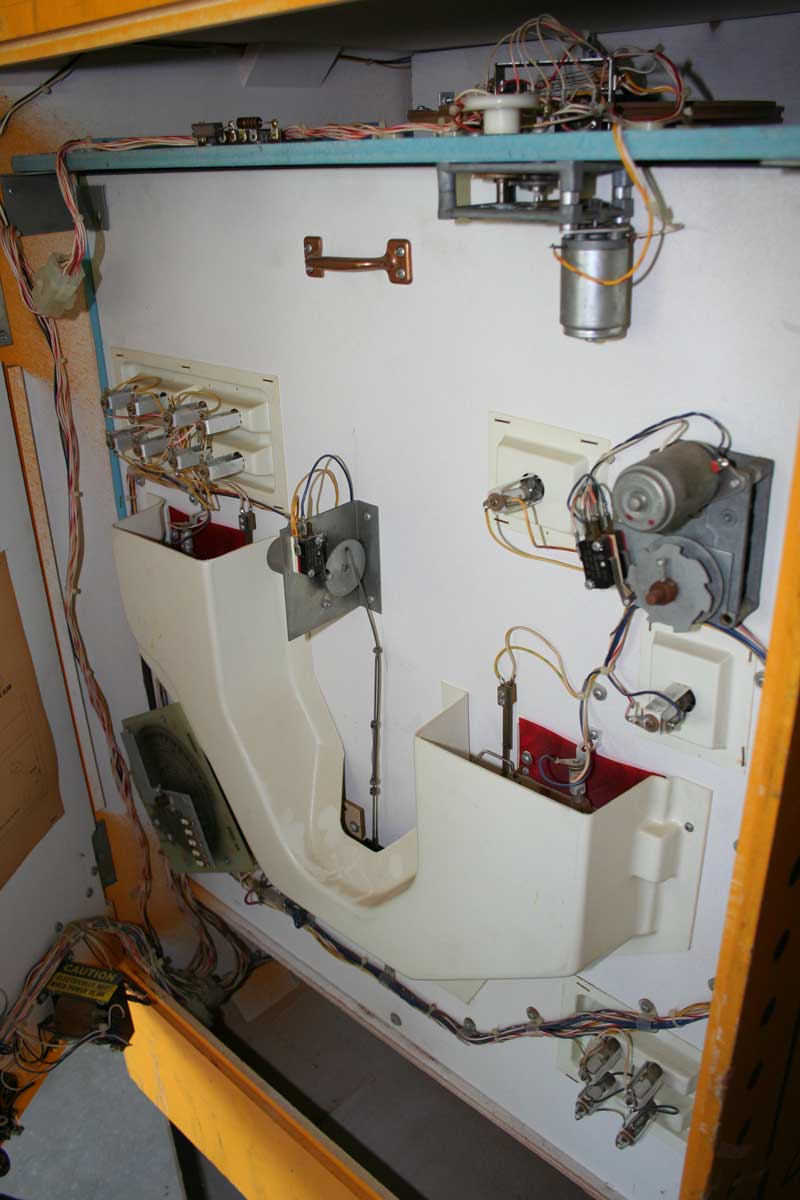 Here is the back of the hoppers where the junk cars fall. A simple and elegant arcade crane design.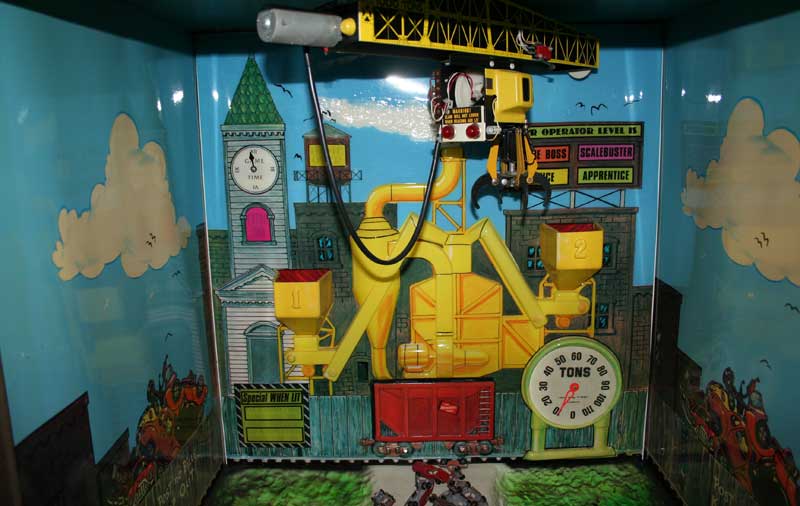 Here is a view of the crane. Note depending how well you perform you can get a rating of novice, apprentice, crane boss or may personal favorite a scalebuster.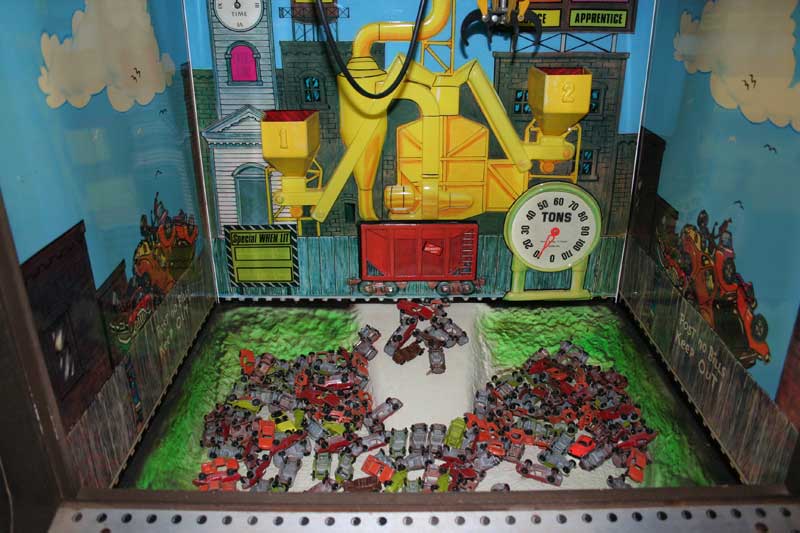 The junk cars are typical little metal toy cars of the era. Its funny that in the schmatics for this arcade crane game they are called cute cars.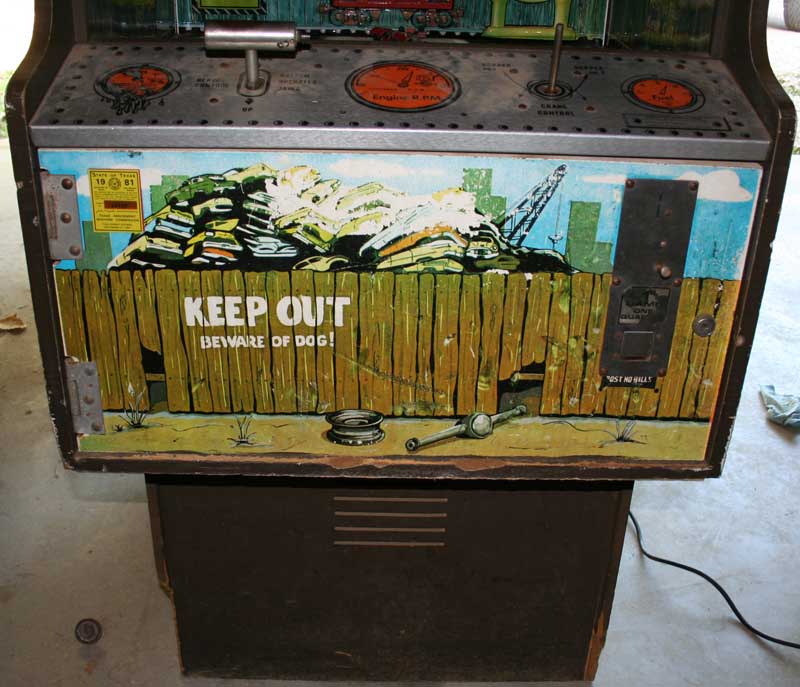 Coin door art is a little bland but better than the side artwork. And not bad for this vintage arcade game.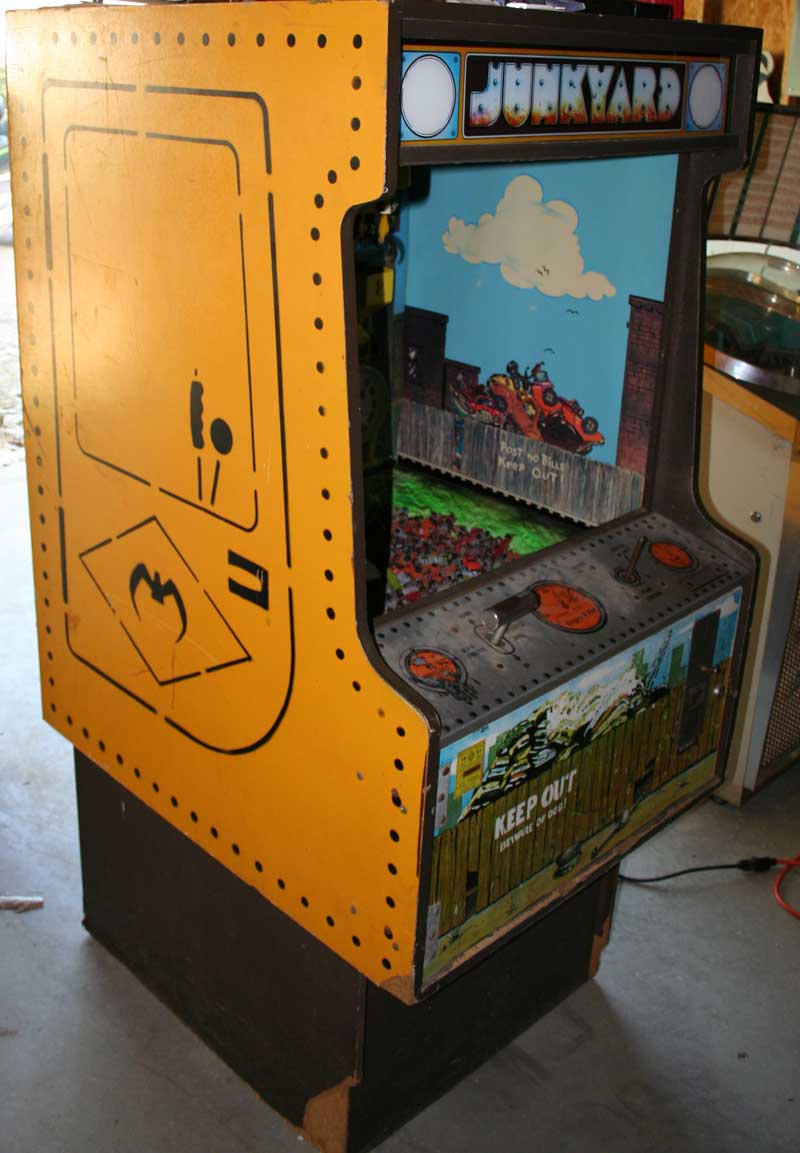 Here is a full view of the cabinet.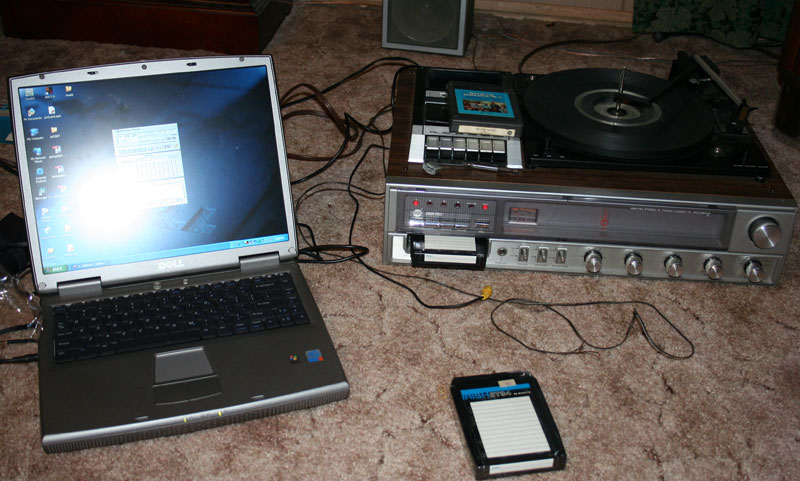 This game produces sound via an 8-track player that is wired to DC voltage. So when the game kicks on the tape plays a loop of metal smashing and a diesel crane engine. If your tape is missing you can make another one like I have done above. In fact the photo was so funny I had to include it here. I went to a local thrift shop and bought a console stereo with an 8 track recorder for $3.00. In fact the little stereo also has a woking tape deck, AM/FM, and phonograph. You need to get one with an Aux in like this one has. I also bought some NOS blank 8-Tracks for .75 each. Then I downloaded a copy of the soundtrack to the game and played it back on my laptop in a loop until the 8 track recorded the sound on all tracks all the way through. Presto a new tape for my game.
CLICK HERE To Here and download a copy of the soundtrack
---
Free Title Strips - Pinball Instruction Cards - Jukebox Archive - Your Nostalgia Stop! - Classic Soda Advertising Pinball Pages - Drive In Theaters - My Gameroom - Ken's Resume - Links - Fortune Tellers - The Cave - View Guestbook - Sign Guestbook - Wanted To Buy - Wanted To Sell - Gameroom Chat - Ken's Poll -

I could really use a small donation to keep this site running. If you care to help click the button below to send $5.
Back To Kens Homepage

---