---
---
Wurlitzer 2800 Jukebox at www.pinballrebel.com
I bought this unit at a garage sale for $75.00 and it needed only minor repair. I sold this juke to a fellow collector Mike R. who is into pinball big time and needed a juke to finish out his gameroom. It was one of the last Wurlitzers with a visible record mechanism.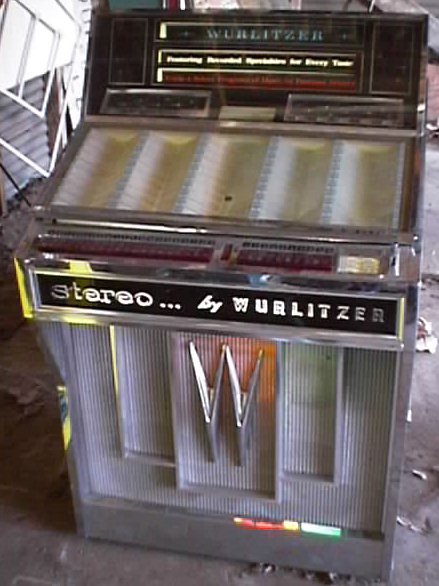 ---
Free Title Strips - Pinball Instruction Cards - Jukebox Archive - Your Nostalgia Stop! - Classic Soda Advertising Pinball Pages - Drive In Theaters - My Gameroom - Ken's Resume - Links - Fortune Tellers - The Cave - View Guestbook - Sign Guestbook - Wanted To Buy - Wanted To Sell - Gameroom Chat - Ken's Poll -

I could really use a small donation to keep this site running. If you care to help click the button below to send $5.
Back To Kens Homepage

---