---
---
Seeburg HF100G 100 Select Jukebox at www.pinballrebel.com
This was my first jukebox. Everyone I know thought I was a nut for buying it. It took years to restore but now it is my favorite. Mostly I suppose because it was my first jukebox. I replaced the chrome pillars with light ups. This machine plays both sides of 50 records. The wallbox is the classic 3w1 which is the only juke item I've ever bought at an antique store.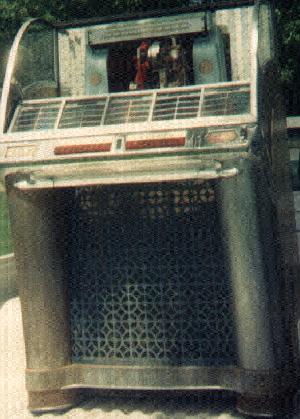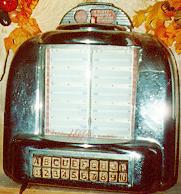 ---
Free Title Strips - Pinball Instruction Cards - Jukebox Archive - Your Nostalgia Stop! - Classic Soda Advertising Pinball Pages - Drive In Theaters - My Gameroom - Ken's Resume - Links - Fortune Tellers - The Cave - View Guestbook - Sign Guestbook - Wanted To Buy - Wanted To Sell - Gameroom Chat - Ken's Poll -

I could really use a small donation to keep this site running. If you care to help click the button below to send $5.
Back To Kens Homepage

---