---
Classic Pepsi-Cola Advertising From the 1940's 1950's 1960's & 70's
---
---
The slogans, ads, and trademarks are property of the Pepsi-Cola company. They are displayed here only for reference and your enjoyment. If you have other classic ads for Pepsi-Cola please feel free to contact me and I will include them here.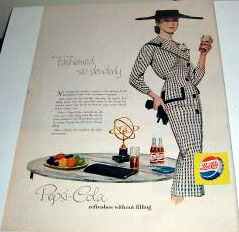 Classic Pepsi Ads from 1956 the slogan of the day was "FASHIONED SO SLENDERLY"
Above Photo(s) Courtesy Of Tearslip
---
Below Photo(s) Courtesy Of Ads Of The Past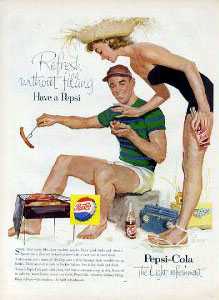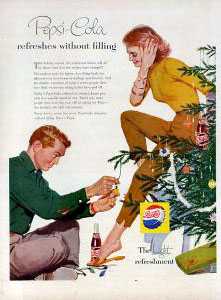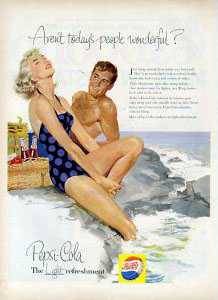 ---
Below Photo(s) Courtesy Of Kwaazycat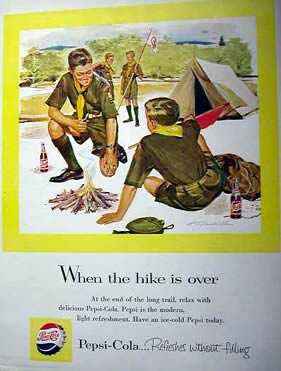 These Classic Ad from 1956 feature Boy Scouts with the slogan, "Refresh Without Filling".
---
Free Title Strips - Pinball Instruction Cards - Jukebox Archive - Your Nostalgia Stop! - Classic Soda Advertising Pinball Pages - Drive In Theaters - My Gameroom - Ken's Resume - Links - Fortune Tellers - The Cave - View Guestbook - Sign Guestbook - Wanted To Buy - Wanted To Sell - Gameroom Chat - Ken's Poll -

I could really use a small donation to keep this site running. If you care to help click the button below to send $5.
Back To Kens Homepage

---