I buy fortune teller machines email me at ken@pinballrebel.com
---
---
Zultan (Gemmy) Home Made Fortune Teller With Screen
---
Built By: Joe McGlynn
Year Built: 2011
Number Made: 1
Designer: Joe McGlynn
Country of Construction:USA
Special Features: A classic reproduction model of a 1950's style coin operated fortune teller. This machine features Zultan which was a small Halloween Item Made by Gemmy
From The Builder:
I bought the original Zultan on Ebay about three years ago, when they were being sold cheap.
Recently, I decided to build an old looking cabinet, and install my Zultan.
They cabinet is 24 inches wide, 17 inches deep, and 71 inches high.
Zultan is fully functional, by coin (5 cent coin slide). as well as by microphone or sensors.
My goal was to make it look vintage, and Iím happy with the final results.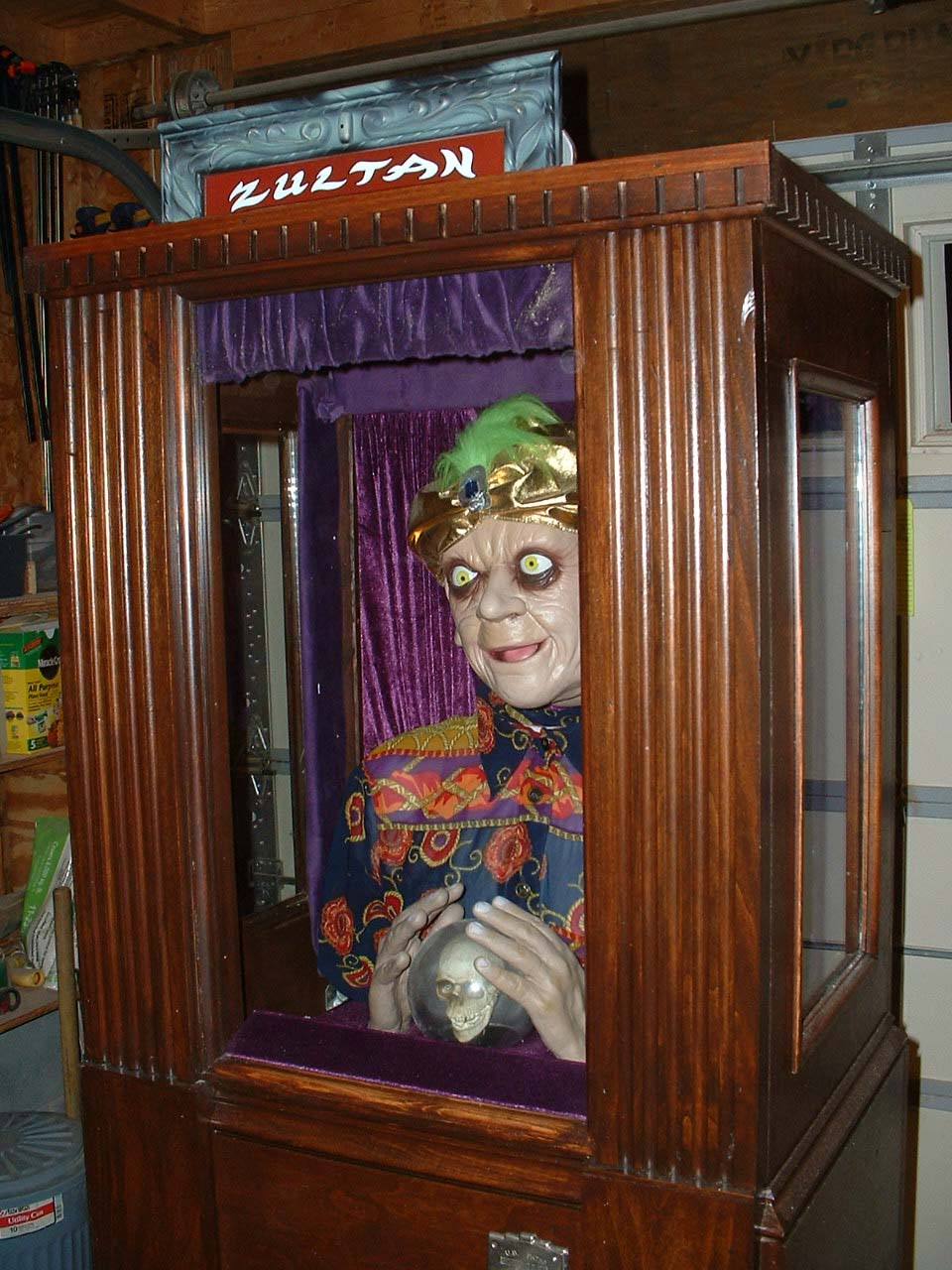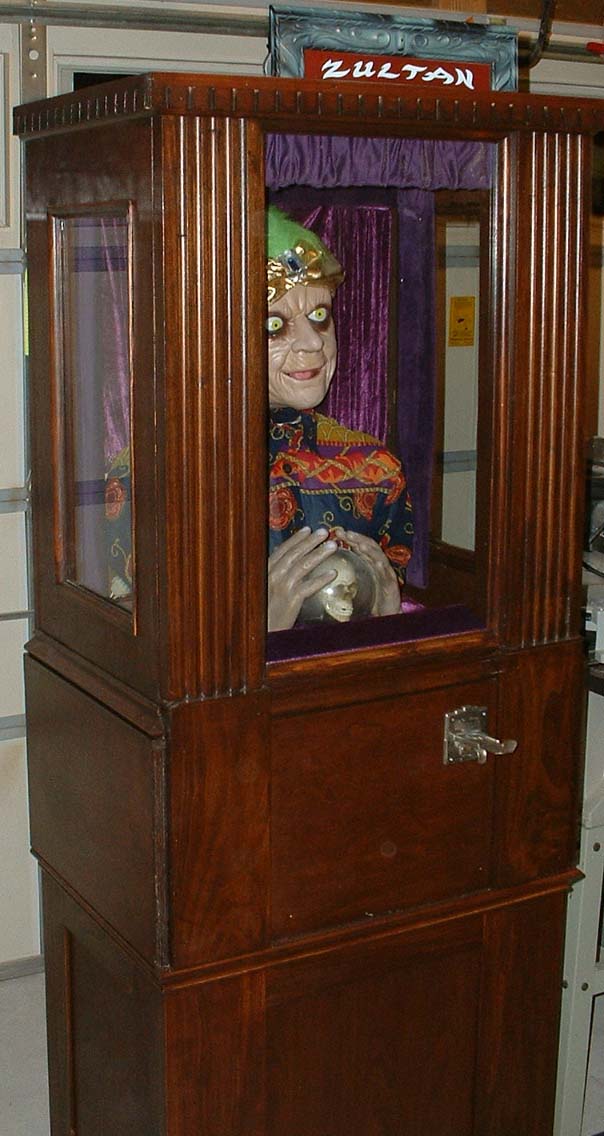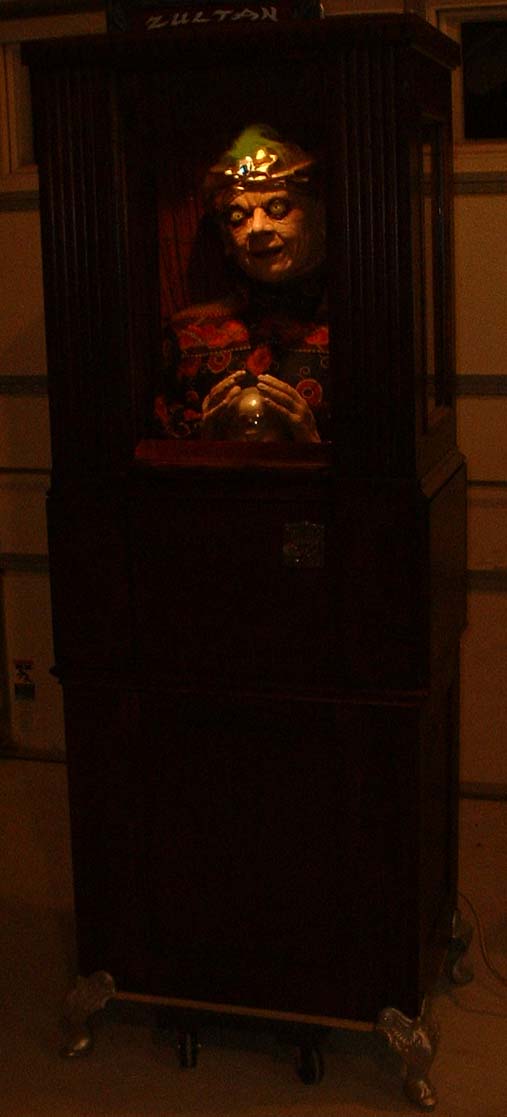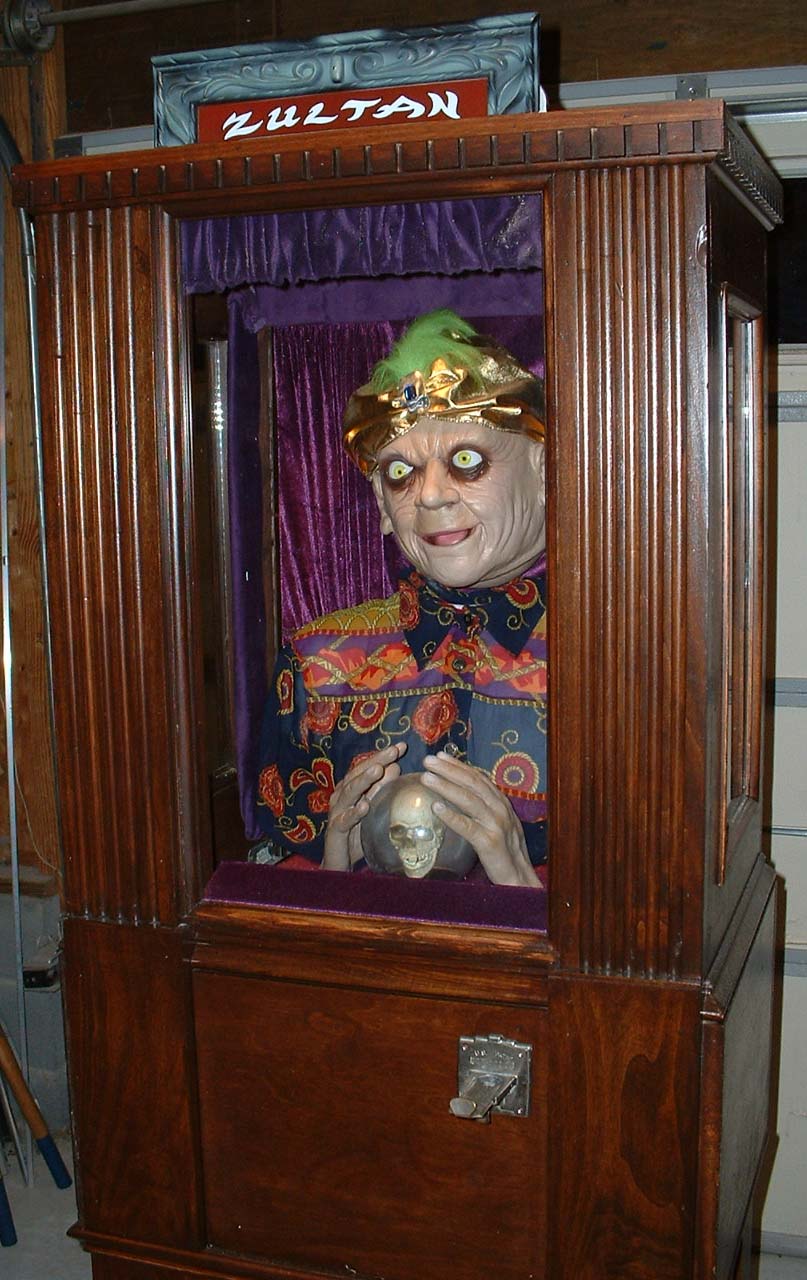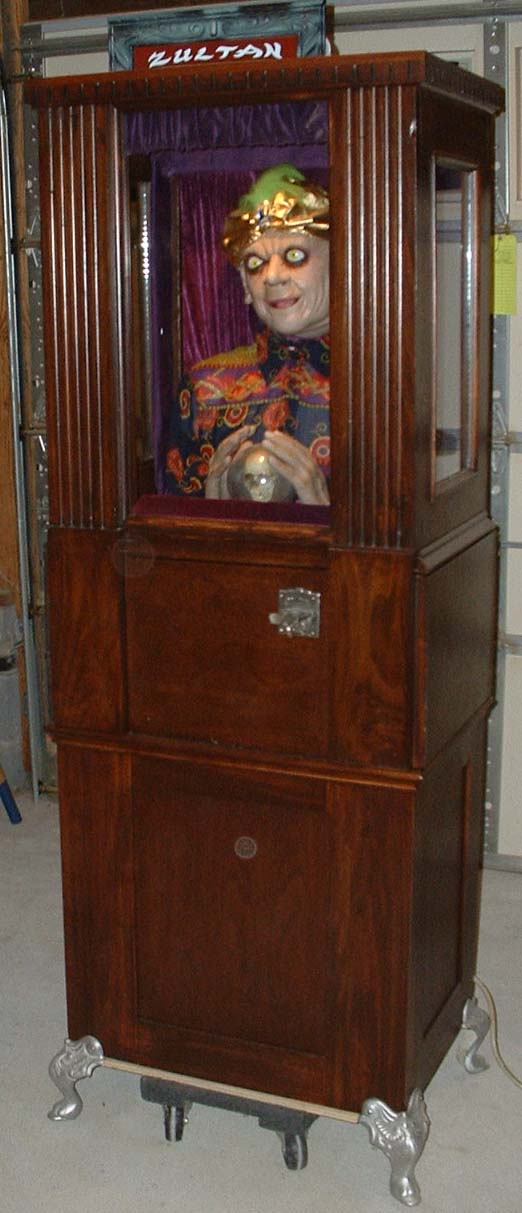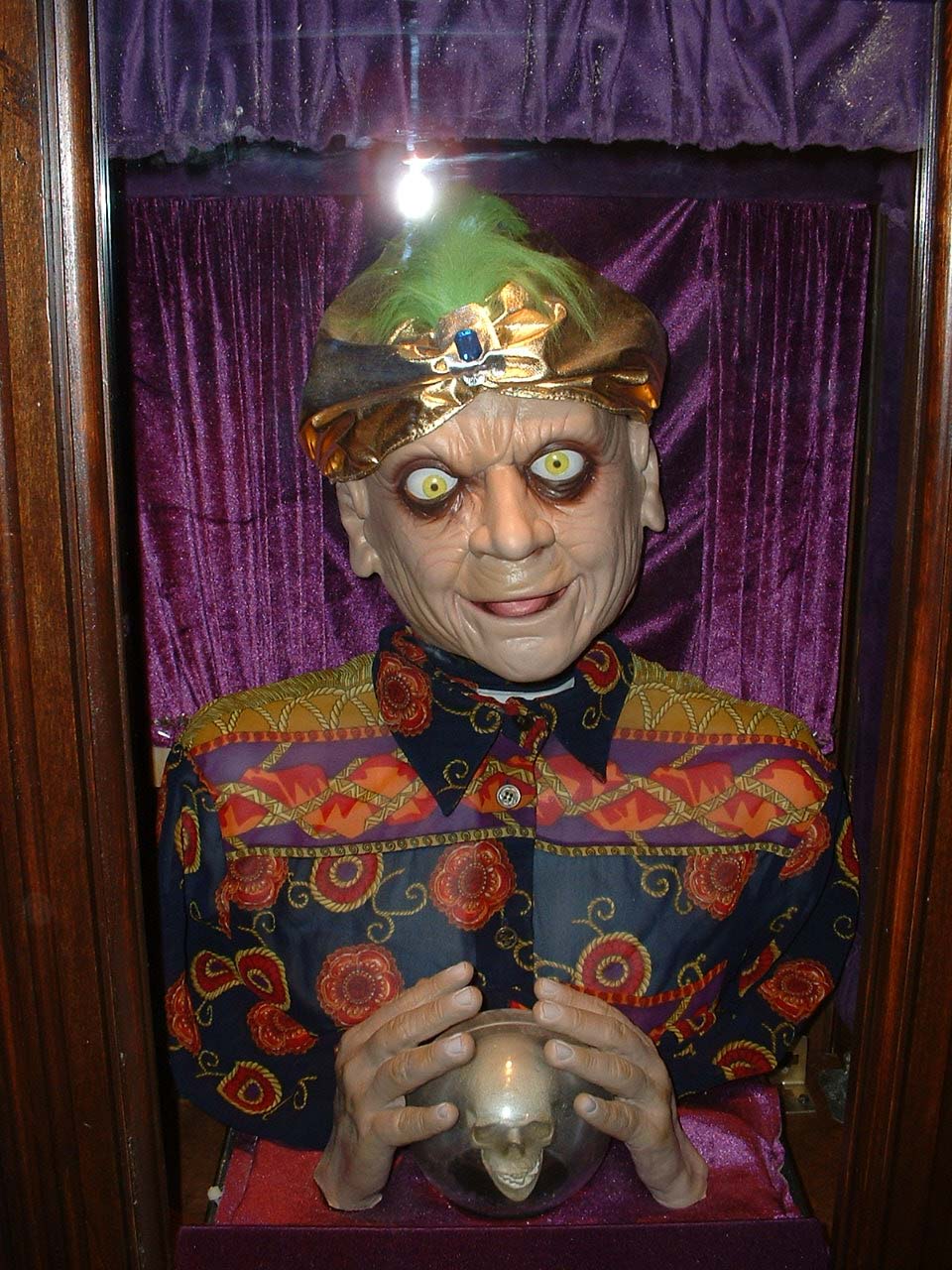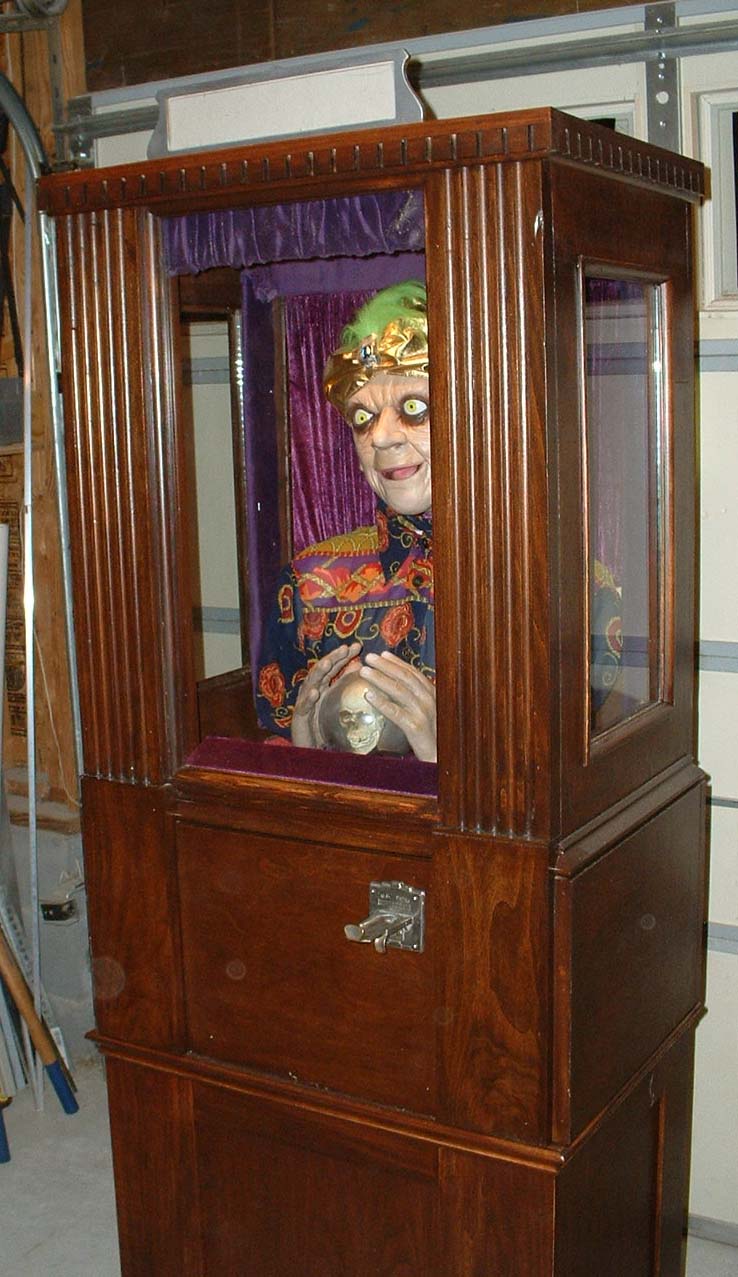 If you have a fortune teller machine for sale in any condition or if you have information of pictures to add to the archive please contact me.
I buy fortune teller machines email me at ken@pinballrebel.com
---
Buy A Cool Fortune Teller Like This Here
---
Free Title Strips - Pinball Instruction Cards - Jukebox Archive - Your Nostalgia Stop! - Classic Soda Advertising Pinball Pages - Drive In Theaters - My Gameroom - Ken's Resume - Links - Fortune Tellers - The Cave - View Guestbook - Sign Guestbook - Wanted To Buy - Wanted To Sell - Gameroom Chat - Ken's Poll -

I could really use a small donation to keep this site running. If you care to help click the button below to send $5.
Back To Kens Homepage

---