---
---
Cinema 69 Drive In Movie Theater McAlester Oklahoma at www.pinballrebel.com

1116 South George Nigh Expressway McAlester, OK 918-423-6969

---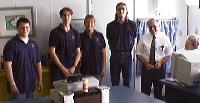 The guys at the 69 Drive In in Mcalester Oklahoma are a friendly bunch. We went in the spring and had a blast of a time.

The owner is pictured here with his staff. A long talk gave me great insight into what has brought on the downfall of this American Icon. This may be the last season for this drive in. The owner is considering building more indoor screens and to do so would require taking in a lot of the drive in lot. Go by and visit the next time your up that way. The town is a great place to spend a weekend. I highly recommend this drive in.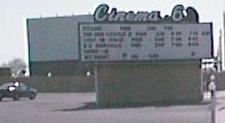 As you can see from the photo the Mcalester Theater has 6 screens. Five of these are indoors. I know its not the same but it has helped to keep the theater going. Unlike the monster multiplexes this theater is not owned by a chain. It's a good thing too because according to the owner once a chain buys a drive in as part of a package the first thing they do is lock it up and shut it down.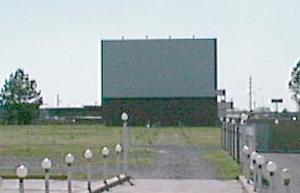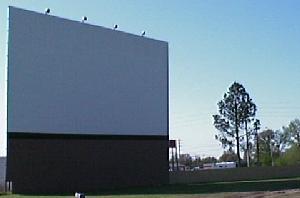 The tower is very well maintained and one of the best looking around today. There is nothing quite like going there to see the latest and best movies under the stars! Heres where to go
CINEMA 69 -- Hwy 69 bypass, McAllister. (918) 423-4353.
Update. This drive in is no longer operating as of 2010. The indoor screens are still running though
---
Free Title Strips - Pinball Instruction Cards - Jukebox Archive - Your Nostalgia Stop! - Classic Soda Advertising Pinball Pages - Drive In Theaters - My Gameroom - Ken's Resume - Links - Fortune Tellers - The Cave - View Guestbook - Sign Guestbook - Wanted To Buy - Wanted To Sell - Gameroom Chat - Ken's Poll -

I could really use a small donation to keep this site running. If you care to help click the button below to send $5.
Back To Kens Homepage

---