---
---
Chickasha Oklahoma Chief Drive In Theater at www.pinballrebel.com
---
Chief Drive-In Theatre 4400 South 4th street, Chickasha, OK 73018 (405) 224-1515

What a treat visiting this drive in was. We had a good time talking with the owner and the folks who help out in the concession stand. The town is very nice and full of great places to stay and things to do. Its amazing how much you can learn about a place from staying the night. I highly recommend you check out this drive in.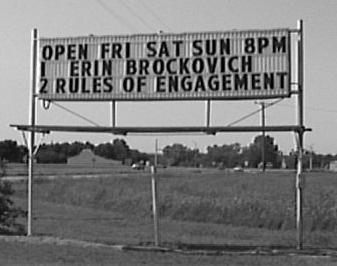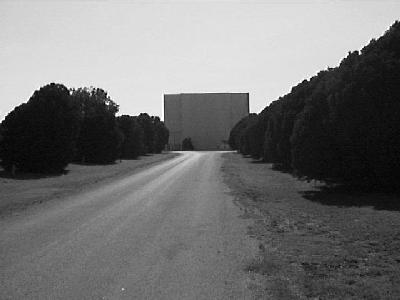 The screen is in very good shape. Although there is no ornate neon or such on the front the design is extremely functional and very attractive. Considering the theater was built in 1949 the condition is astounding.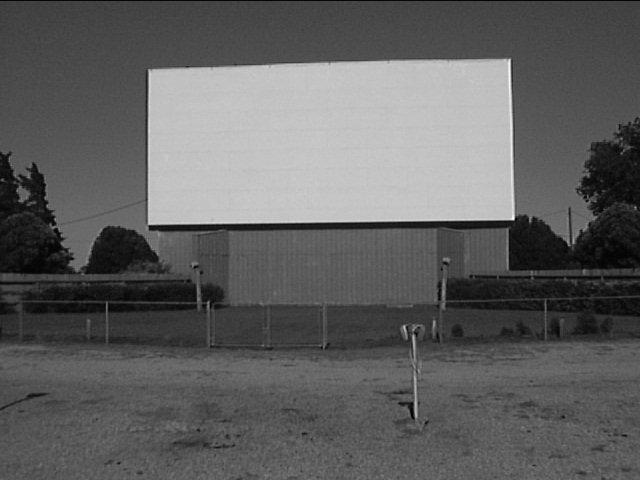 The owner Max Wells was nice enough to to let me poke around before the movie started. He is only using one projector and has rigged up some reels to eliminate the need to sync during the film. The optics were awesome and the pictture was clean and bright.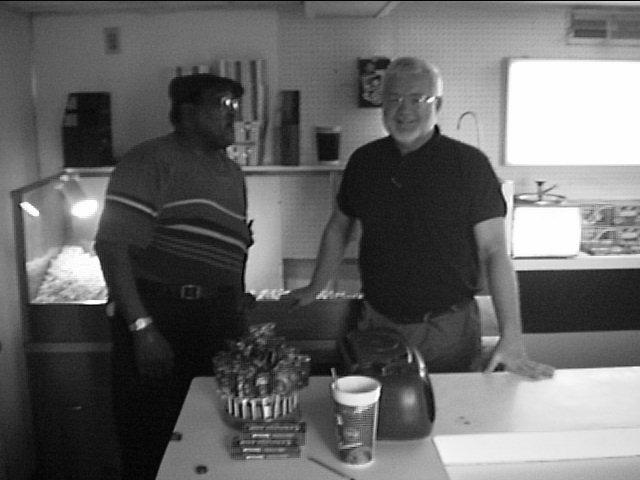 Max is on the right and his retired friend James Norwood comes in to make popcorn. James is the King of popcorn. I thought I had died and went to popcorn heaven. Let's see a walk-in theater make popcorn this good.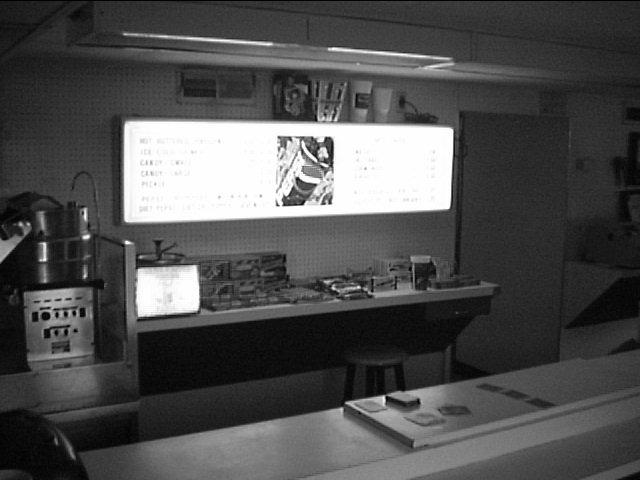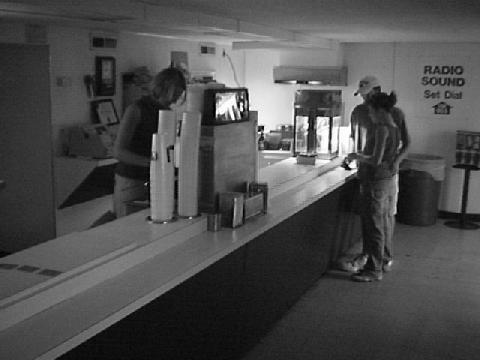 The staff was very friendly. The young lady working in the background is Renee Reese. She did a good job keeping all the patrons happy with awesome tasting food. The snack bar at the Chickasha Drive In is awesome. It is so clean you can eat off the floor or counter. The food was hot and very well done. I ate to my hearts content. I highly recommend the hot dogs, corn dogs, nachos, and popcorn.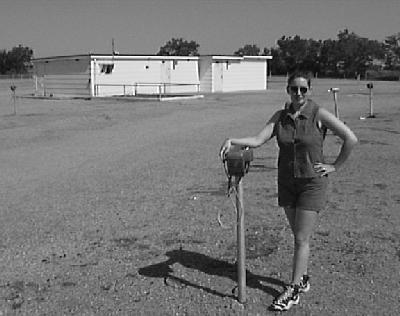 We will be going back. Oh, they still have a few in car speakers for those who want to use them but they broadcast in stereo on FM 90.5 for those who would rather listen that way.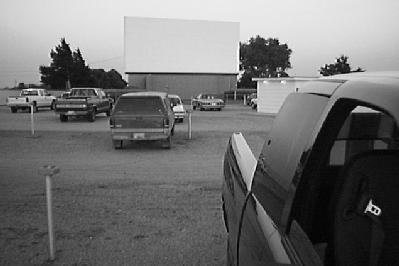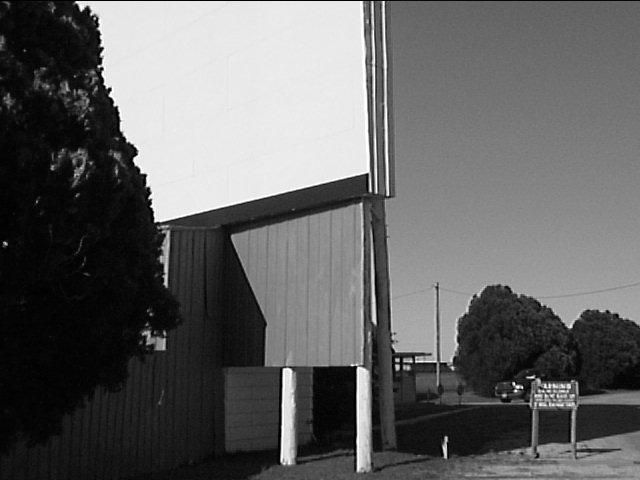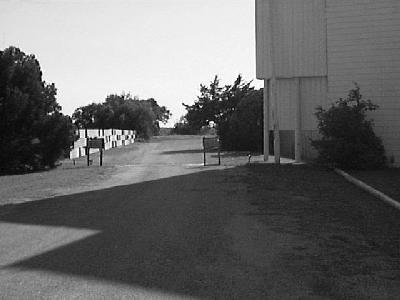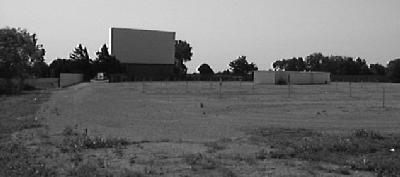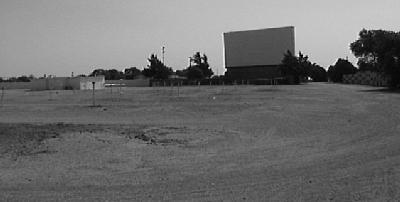 Below are some pictures of the sound and film equipment from the projection booth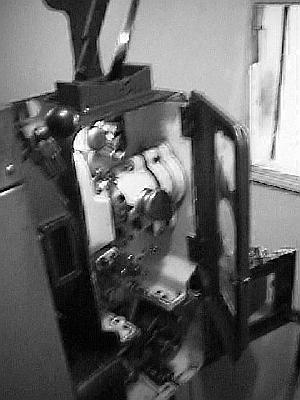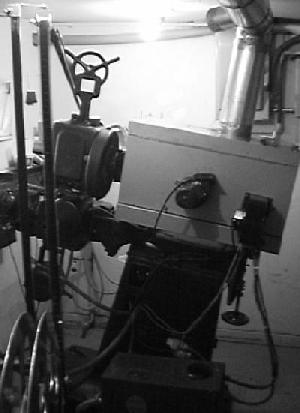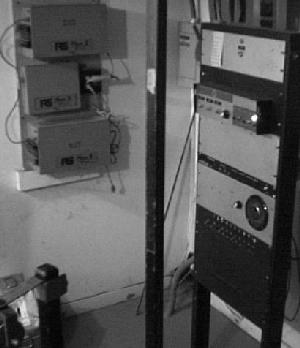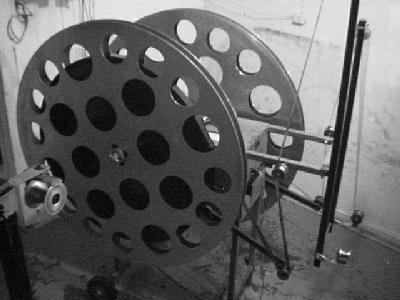 The ticket booth was also in good shape.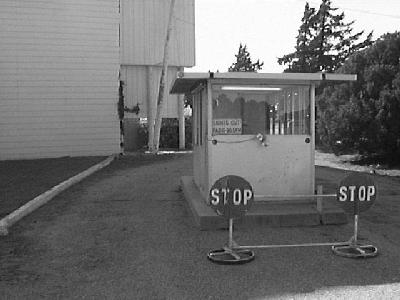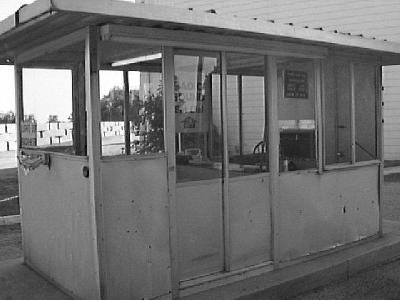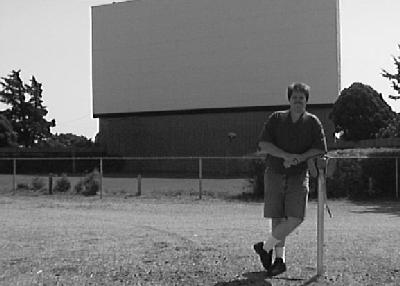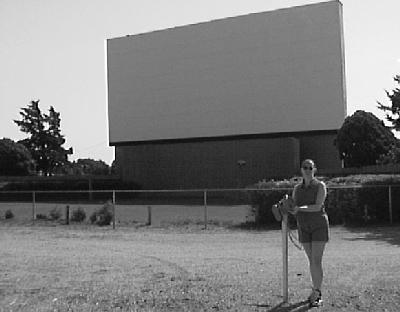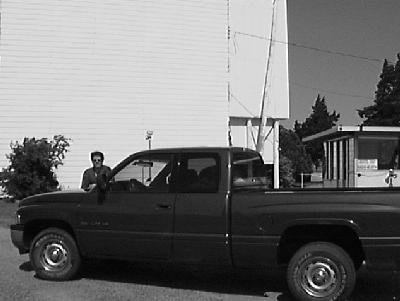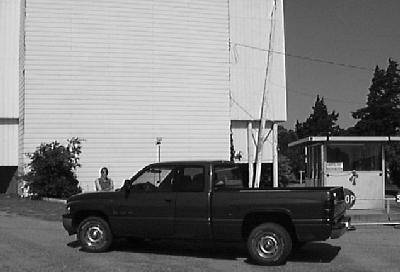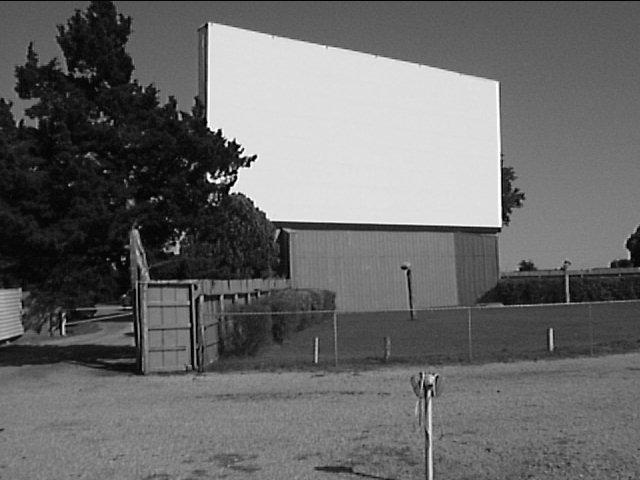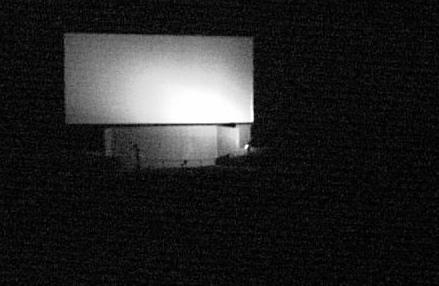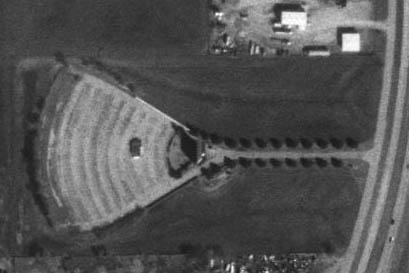 CHICKASHA CHIEF DRIVE IN AS SEEN FROM THE AIR IN 1995 VIA USGS ARIEL PHOTO
VIDEO FOOTAGE OF CHICKASHA DRIVE IN CHICKASHA, OKLAHOMA
---
Free Title Strips - Pinball Instruction Cards - Jukebox Archive - Your Nostalgia Stop! - Classic Soda Advertising Pinball Pages - Drive In Theaters - My Gameroom - Ken's Resume - Links - Fortune Tellers - The Cave - View Guestbook - Sign Guestbook - Wanted To Buy - Wanted To Sell - Gameroom Chat - Ken's Poll -

I could really use a small donation to keep this site running. If you care to help click the button below to send $5.
Back To Kens Homepage

---