I buy jukeboxes email me at ken@pinballrebel.com
---
---
ROCKOLA 478 MYSTIC Jukebox of 1978 at www.pinballrebel.com
---
Below are photos from a modified 478 Mystic along with the owners (Jean Cauvier's) description of what he has done.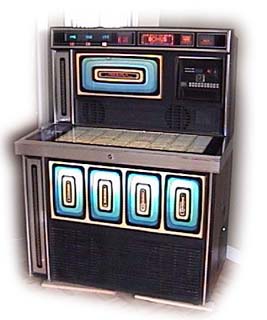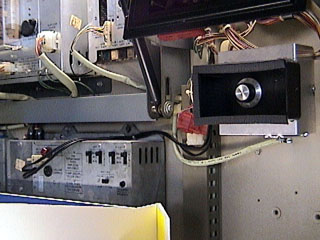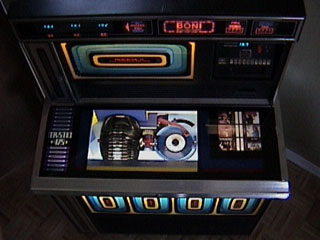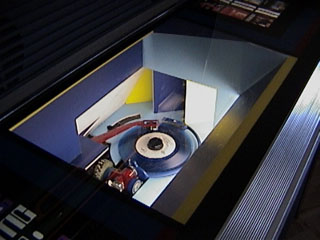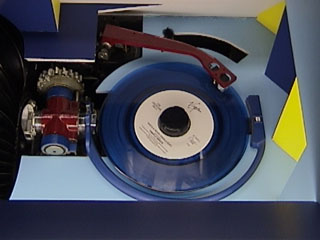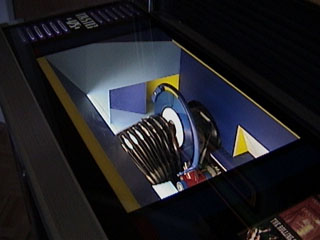 Well i've completed the modifications i intended to make.
I wanted the mechanism to be visible without any major changes
to the original look of the machine.
So i used Autocad to make the new "interior" design.
Respecting the light environment and the colors used
by Rock-Ola's designers.
Also i kept all the original parts so it is possible to change
it back the way it was originally.
The result is a two parts design that fits inside the machine.
All i had to do is remove the title strip board and relocate
one of the support, now used for an artists display.
One part fit under the top cover of the jukebox and the other
around the mechanism.
Also i changed the volume control's location to a more convenient one.
I did'nt want to make holes on the cabinet so i had an idea.
Right under the keyboard, there's a small square panel that is secured
from inside. This is for a "dollar bill accepter" option. So made use
of this and transformed it into a small door behind wich i've hide the
volume control. It's now easy, and fast access too, to change the volume
control when needed.

---
Buy A Jukebox Like This Or Parts
---
Free Title Strips - Pinball Instruction Cards - Jukebox Archive - Your Nostalgia Stop! - Classic Soda Advertising Pinball Pages - Drive In Theaters - My Gameroom - Ken's Resume - Links - Fortune Tellers - The Cave - View Guestbook - Sign Guestbook - Wanted To Buy - Wanted To Sell - Gameroom Chat - Ken's Poll -

I could really use a small donation to keep this site running. If you care to help click the button below to send $5.
Back To Kens Homepage

---