---
---
Visit My Other Dedicated Arcade Video Game Pages Here
---
Moon Patrol Arcade Video Game of 1982 by Williams at www.pinballrebel.com

---
A great Williams side scrolling shooter.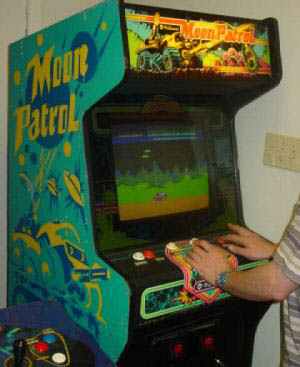 One stick to move. The object is to make it back to the moon base. You can run back and forth and must watch
for bad guys from the sky as well as jump over rocks, holes, and mines in your path. A tank is often thrown in for good measure.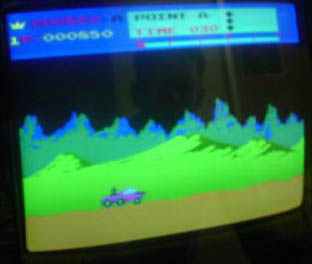 Screen shot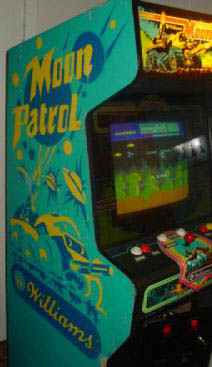 Control Panel Layout and artwork.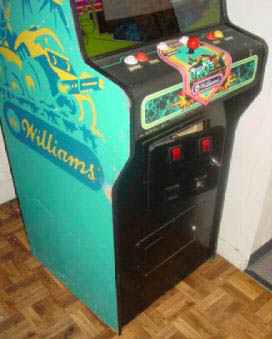 Full Coin Door View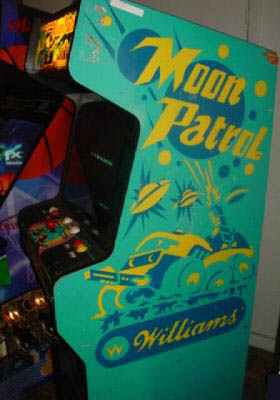 Full View from the side

Above Photos Courtesy of playeramusement.
---
Buy A Machine Like This Or Parts

---
See Discussion of Moon Patrol rec.games.video.arcade.collecting

---
---
Free Title Strips - Pinball Instruction Cards - Jukebox Archive - Your Nostalgia Stop! - Classic Soda Advertising Pinball Pages - Drive In Theaters - My Gameroom - Ken's Resume - Links - Fortune Tellers - The Cave - View Guestbook - Sign Guestbook - Wanted To Buy - Wanted To Sell - Gameroom Chat - Ken's Poll -
I could really use a small donation to keep this site running. If you care to help click the button below to send $5.
Back To Kens Homepage

---