---
---
Visit My Other Dedicated Arcade Video Game Pages Here
---
Gunfight Video Arcade Game of 1975 by Midway at www.pinballrebel.com
---
A very good game that even spawned a version for the atari 2600. I recall playing this game at a small store in Tioga, Texas.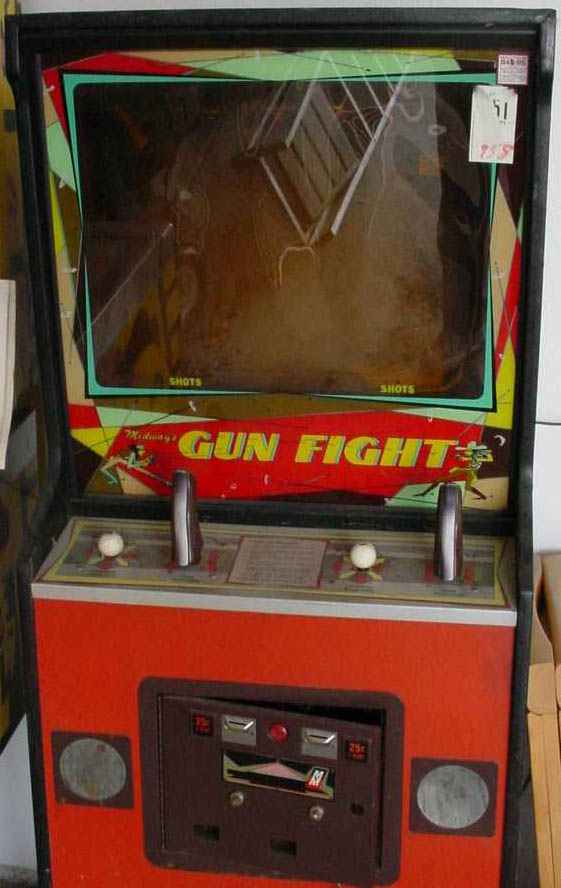 A simple game where a gunslinger on each side tries to shoot the other.
Somtimes a wagon or cactus is in the way. Control is by one pistol grip stick and trigger and one know for up and down.
Above Photos Courtesy of http://www.dustcatchers.com
---
Below Photos Courtesy Of Gary R. of Friendswood, Texas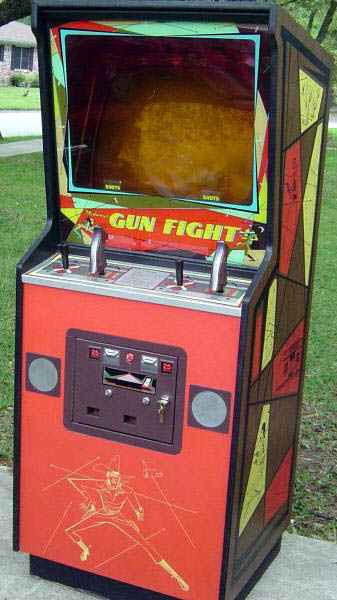 Note the 70's Cowboy artwork on the front of the cabinet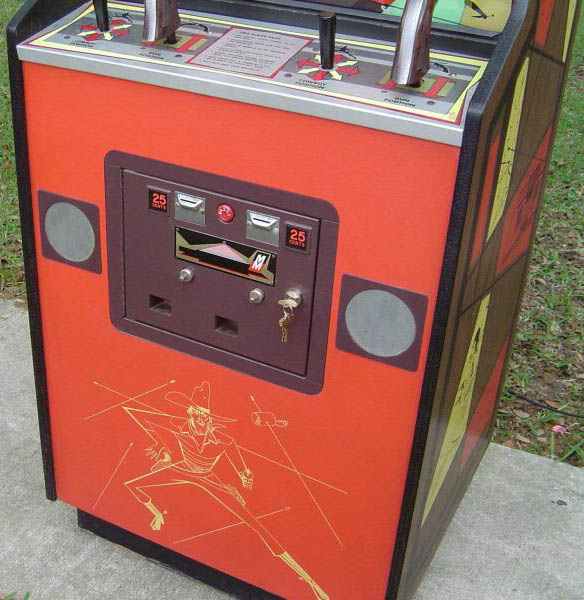 Standard issue Midway Coin Door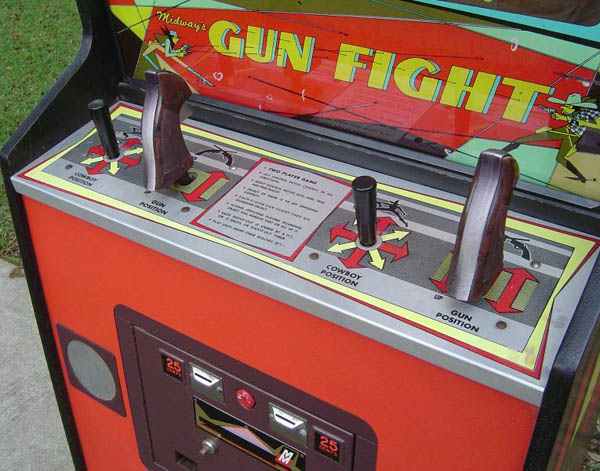 Great gun handles and target joystick. Fire buttons were on the gun handles.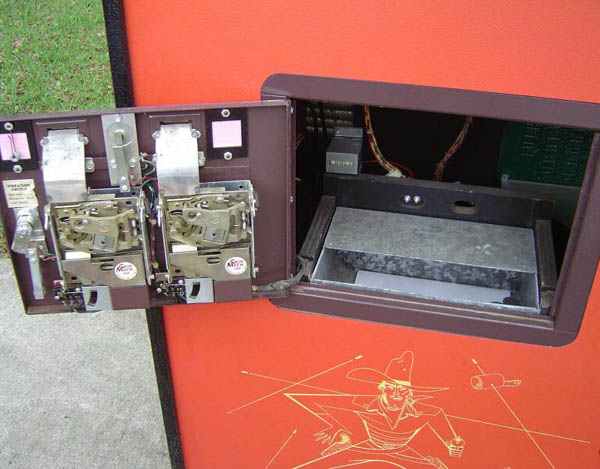 Coin Box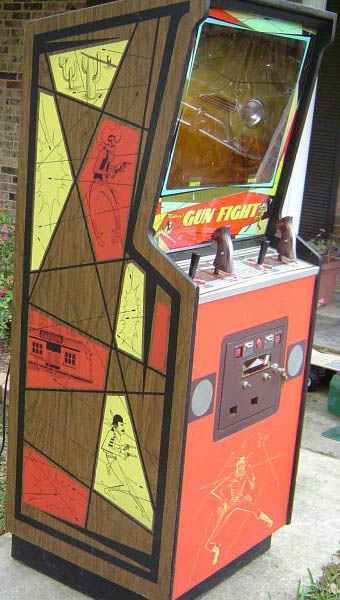 Side artwork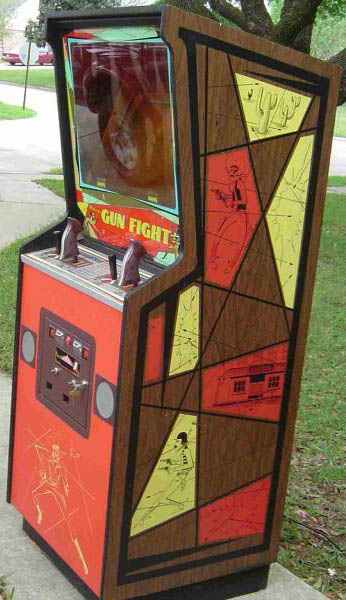 Side artwork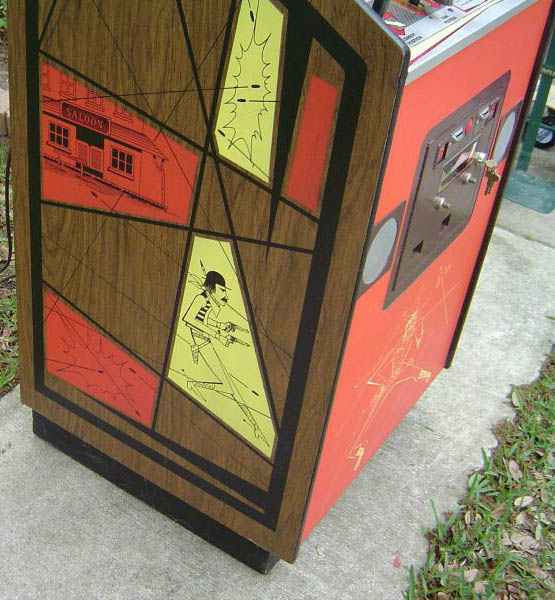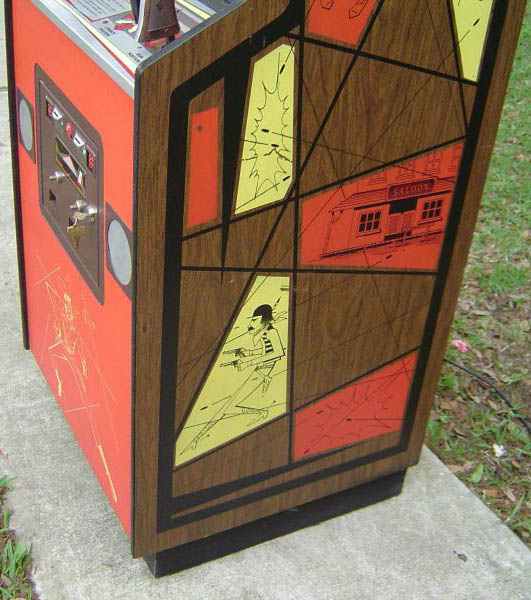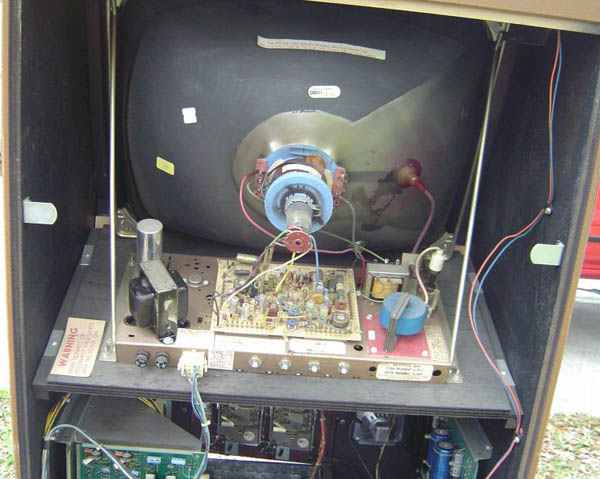 This game used a black and white monitor with a gel overlay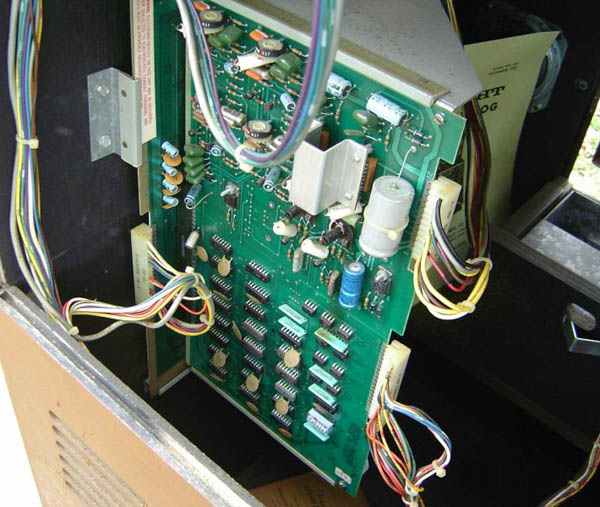 game board with roms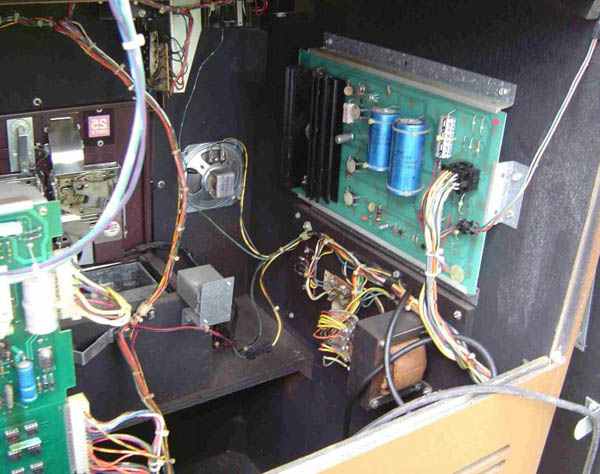 Here you see the power transformer and voltage board.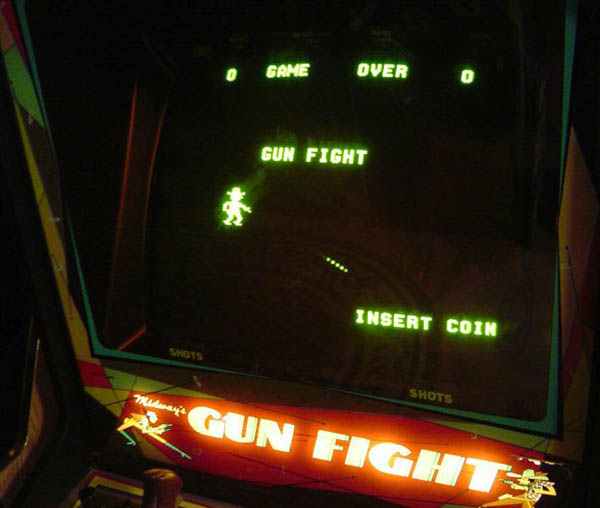 Screen Shot in attract mode.

---
Buy A Machine Like This Or Parts

---
See Discussion of Gunfight on rec.games.video.arcade.collecting

---
Free Title Strips - Pinball Instruction Cards - Jukebox Archive - Your Nostalgia Stop! - Classic Soda Advertising Pinball Pages - Drive In Theaters - My Gameroom - Ken's Resume - Links - Fortune Tellers - The Cave - View Guestbook - Sign Guestbook - Wanted To Buy - Wanted To Sell - Gameroom Chat - Ken's Poll -
I could really use a small donation to keep this site running. If you care to help click the button below to send $5.
Back To Kens Homepage

---