---
---
Visit My Other Dedicated Arcade Video Game Pages Here
---
ATARI TEMEST
VECTOR VIDEO ARCADE GAME




Never have so many people loved a game that refuses to work. Operators converted or trashed most of these out of sheer frustration. The color XY monitor is just not the best made product on the planet and thus many people pay high prices just to own this one. I gave $45 dollars for mine and it worked good for about a week or two. It has never made it longer than a month without needing service of some kind. If it were not for the good people on the arcade newsgroups I would have hauled this machine out back and shot it by now to end its suffering. Gameplay is fast and furious. The object is to spin you man around the outside of the tubes and shoot everything the comes your way. Its kinda like space invaders in 3-D. To all the fellow Tempest owners out there, "I feel your pain"

Well this is my Tempest. The cabinet has a little wear. The main thing is that at one time an operator had a lock installed with a bar that covered the entire front of the mahine so there are two anchor points sawed into the side of the cabinet which are small but noticeable. The marquee and control panel have some wear mainly along the areas near or on a bend.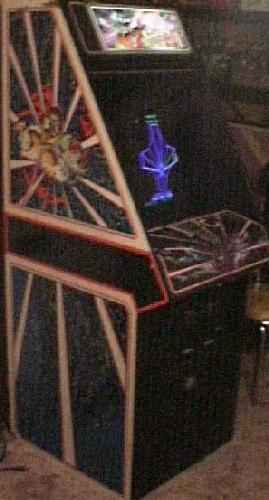 ---

Since I did not have a good camera for photos before I sold it another collector was nice enough to let me use some photos. Those are below.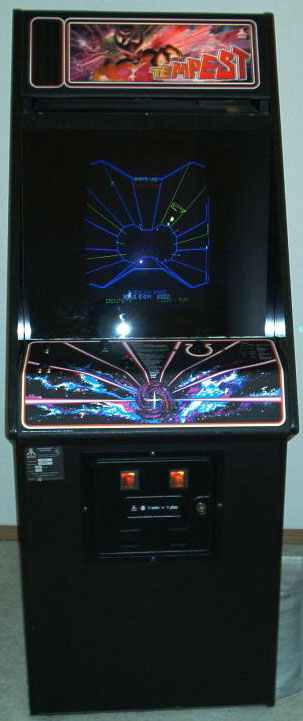 Doesnt this game just beg to be played?





The artwork is perhaps a bit demonic.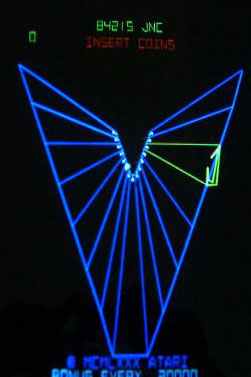 Color vector all the way. When it works it is awesome!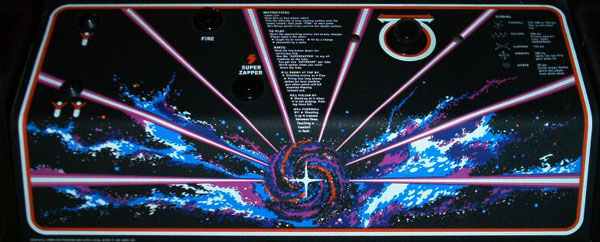 Controls were a spinner and a fire and supper zap. The bearings would wear on the spinner and many
arcade players remember that distinct whiring sound they made.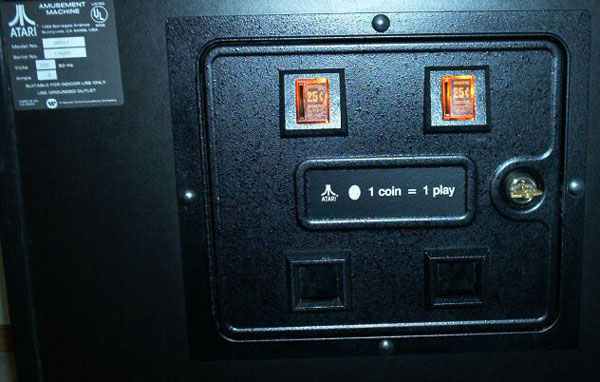 Coin door shot.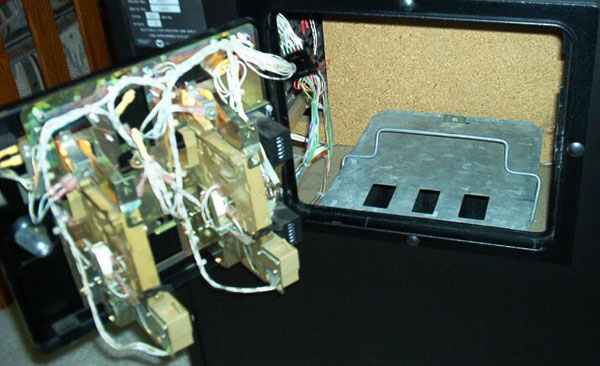 Inside of the coin door. You can see the mechanical coin counters.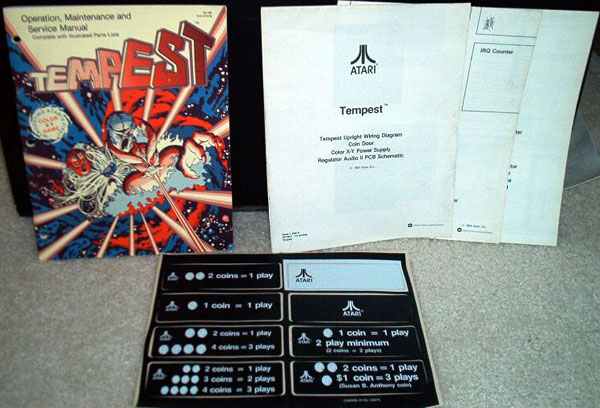 Orignal manuals and schematics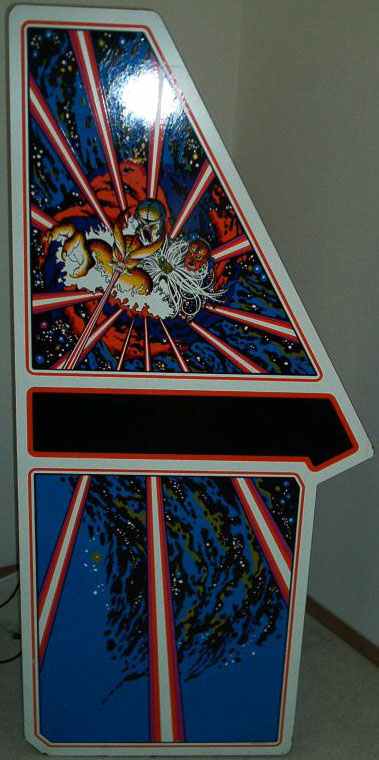 The little corners in front are often damaged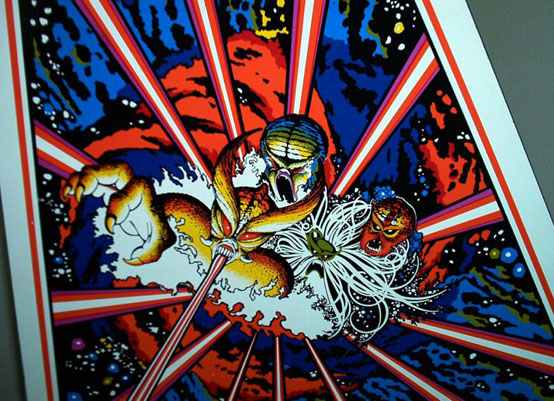 This game was called Vortex at first and some boards even say that on them. It is kinda a 3-D Space
Invaders where you are on the outside and shoot the bad guys as they come at you from the middle.


---
---
See Discussion of Tempest rec.games.video.arcade.collecting

---
Free Title Strips - Pinball Instruction Cards - Jukebox Archive - Your Nostalgia Stop! - Classic Soda Advertising Pinball Pages - Drive In Theaters - My Gameroom - Ken's Resume - Links - Fortune Tellers - The Cave - View Guestbook - Sign Guestbook - Wanted To Buy - Wanted To Sell - Gameroom Chat - Ken's Poll -
I could really use a small donation to keep this site running. If you care to help click the button below to send $5.
Back To Kens Homepage