---
---
Visit My Other Dedicated Arcade Video Game Pages Here
---
Atari Night Driver Arcade Video Game of 1976 at www.pinballrebel.com
---
A great early driving game.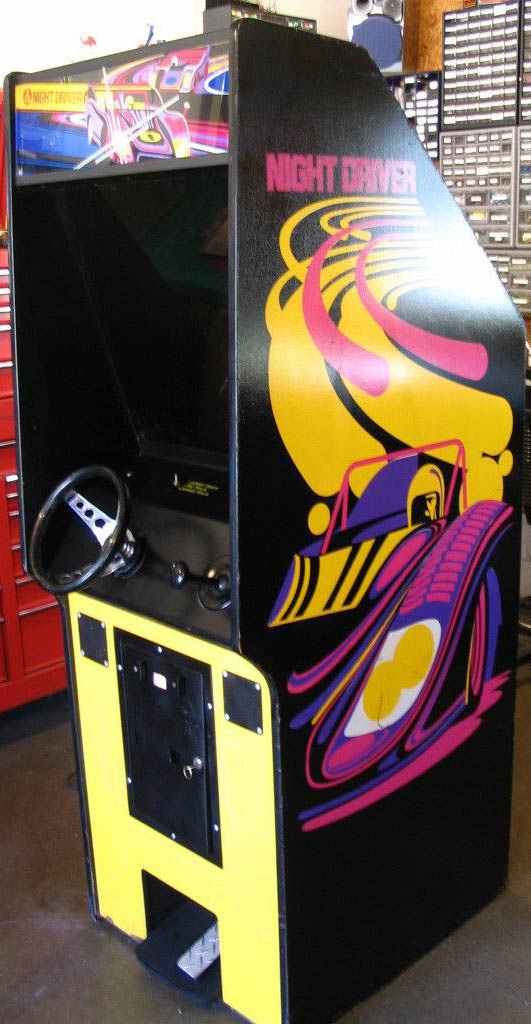 Classic art draws the player so he will spend his quarters.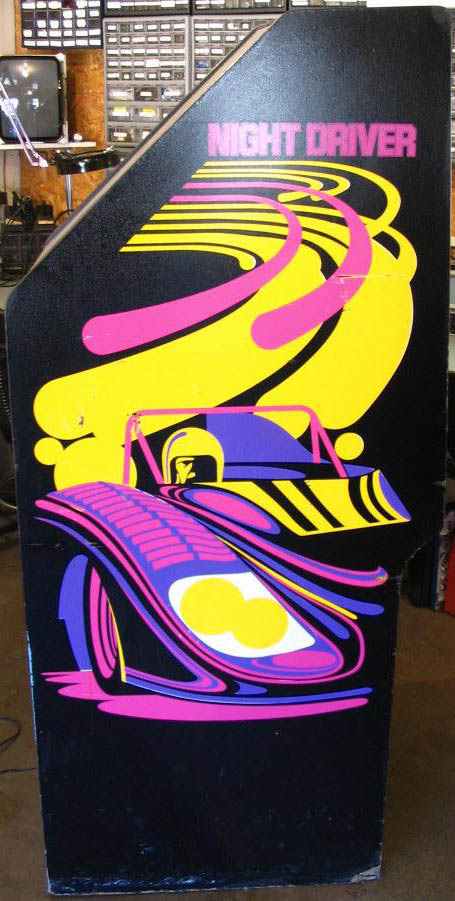 side art view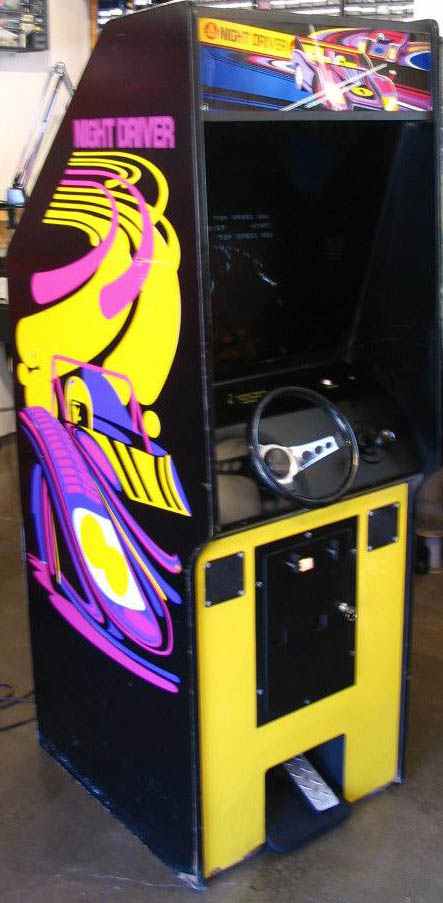 The control panel has a wheel for and high low gear shift. There is also a gas pedal.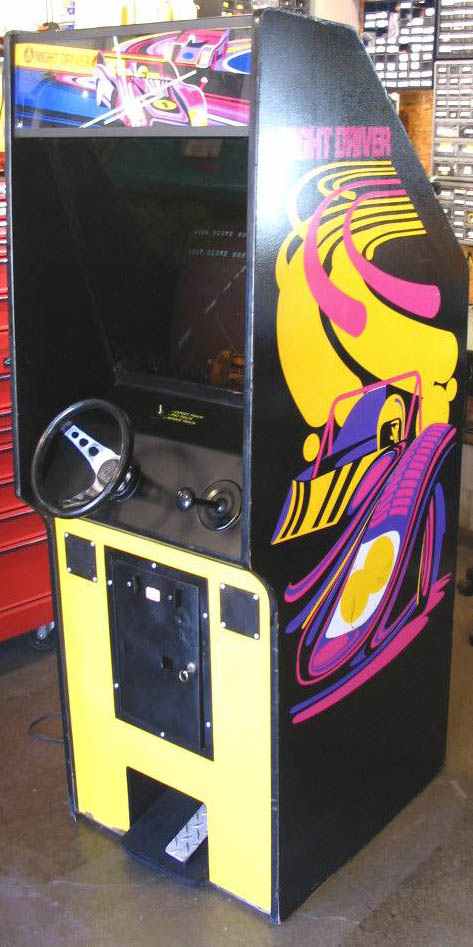 Marquee looks like lemans type racing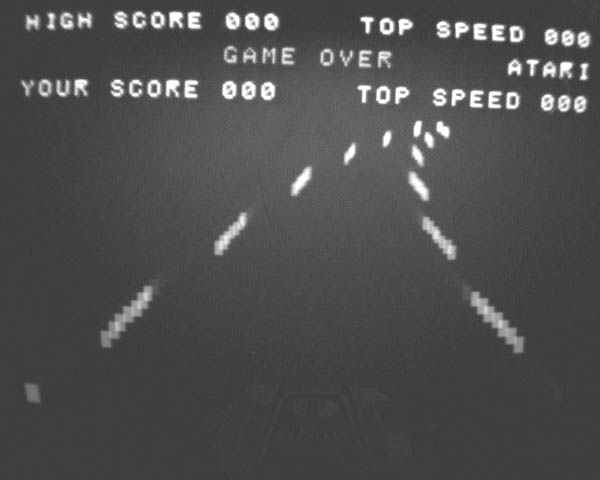 The game is black and white. The car in the middle is a decal. You actually steered the road not the car.

---
Photos Above & Below Are Courtesy Of Above Photos Courtesy of Tom F of Retro Arcade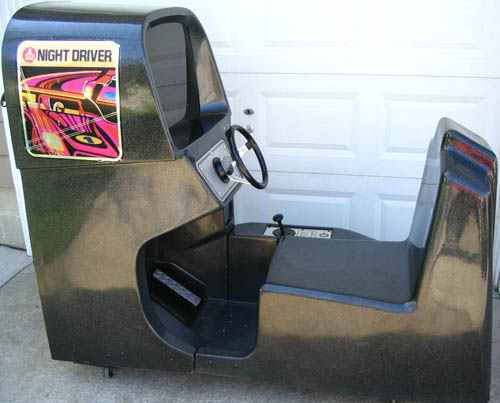 This is a very rare cockpit version of Night Driver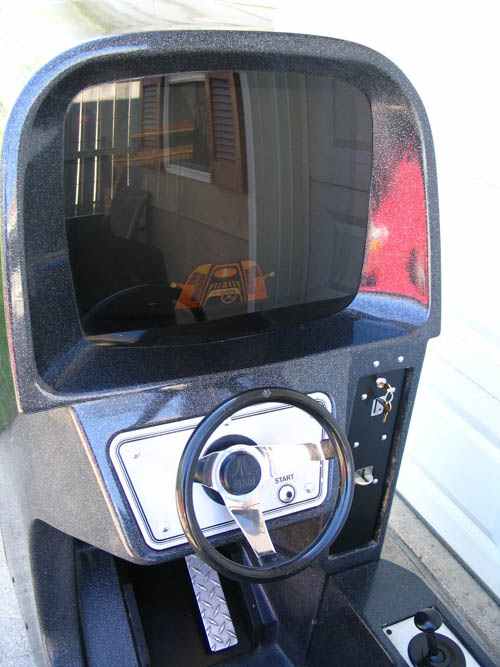 Most of the hardware will work in either cabinet.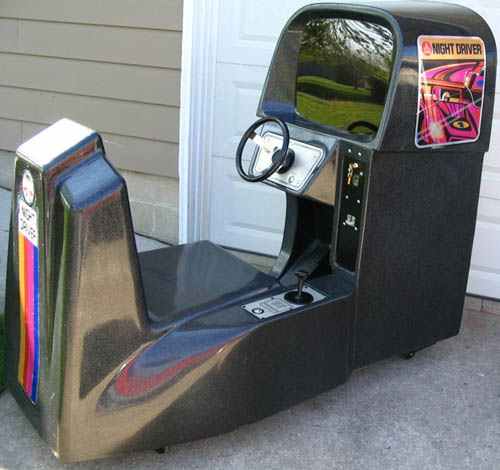 Cool graphics were attached to the side of this cabinet.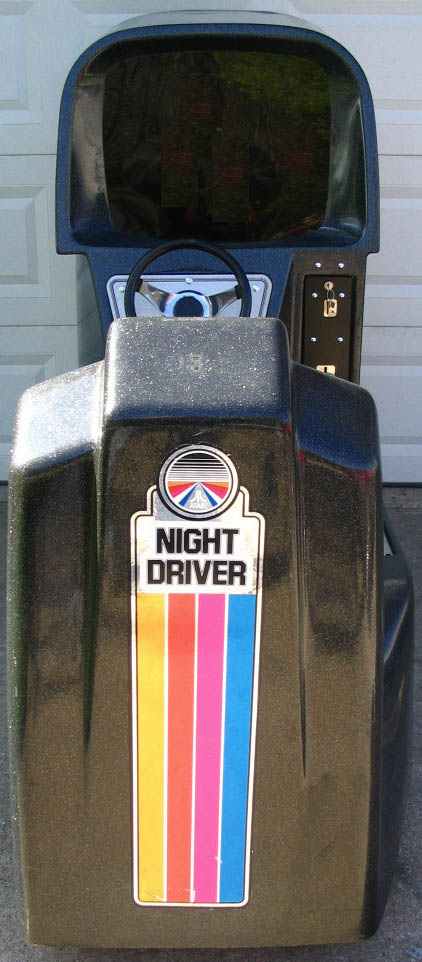 Shot looking over the drivers shoulder.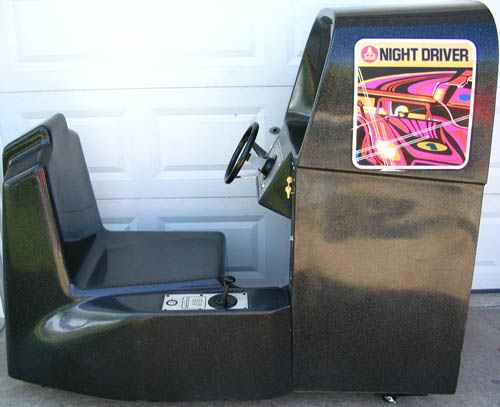 Notice the gear shift is now at the bottom.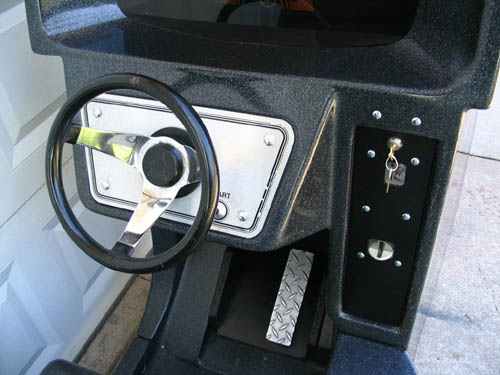 Coin door and gas pedal.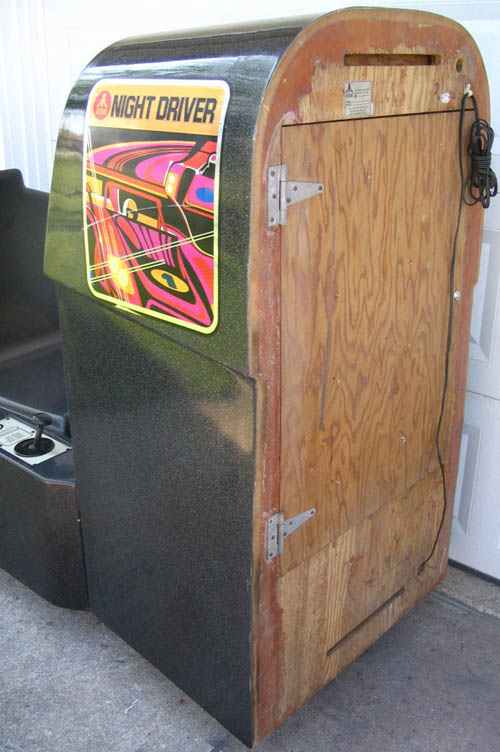 The back of the cabinet is made from plywood.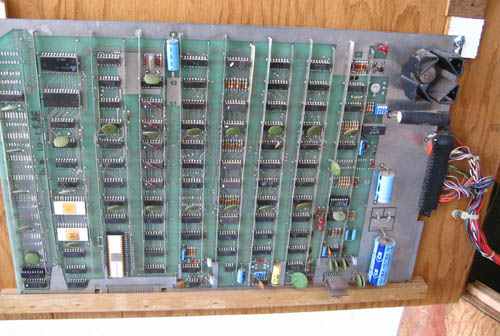 A shot of the CPU and Rom board. Note the edge connector. These connectors often caused issues
in Atari games as they worked loose.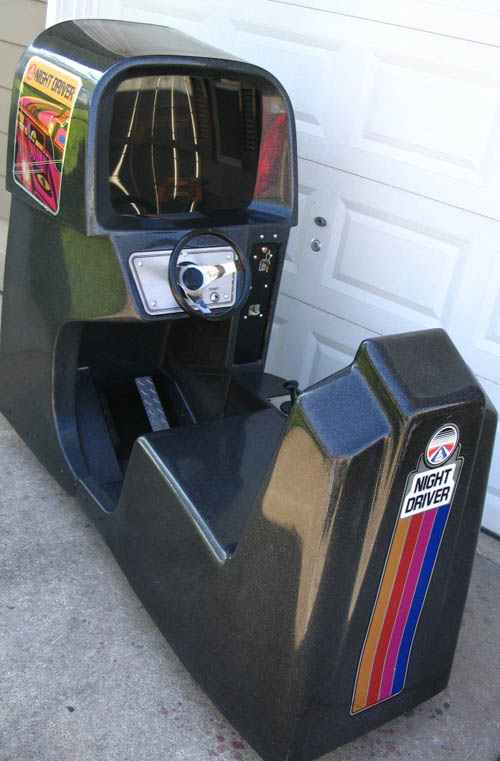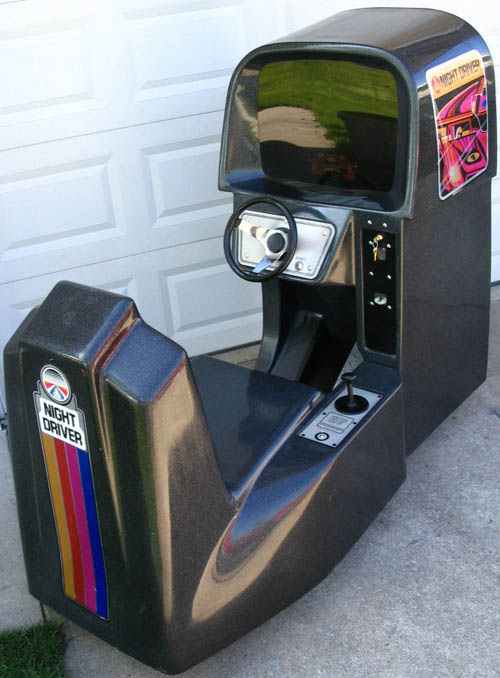 Above Photos Courtesy of Tom F of Retro Arcade

---
Buy A Machine Like This Or Parts

---
See Discussion of Night Driver rec.games.video.arcade.collecting

---
Free Title Strips - Pinball Instruction Cards - Jukebox Archive - Your Nostalgia Stop! - Classic Soda Advertising Pinball Pages - Drive In Theaters - My Gameroom - Ken's Resume - Links - Fortune Tellers - The Cave - View Guestbook - Sign Guestbook - Wanted To Buy - Wanted To Sell - Gameroom Chat - Ken's Poll -
I could really use a small donation to keep this site running. If you care to help click the button below to send $5.
Back To Kens Homepage