---
---
Visit My Other Dedicated Arcade Video Game Pages Here
---
Atari Centipede Arcade Video Game of 1980 at www.pinballrebel.com
---
A very good game similar to Space Invaders but with a Bug Theme and much, much faster.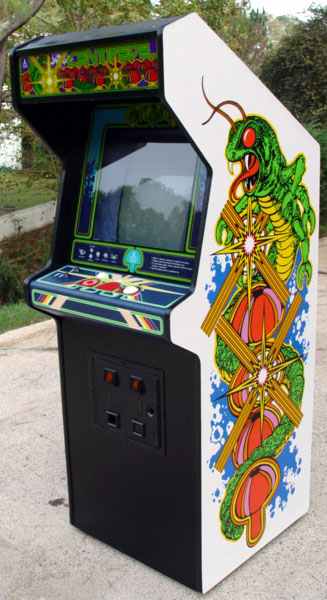 Classic art draws the player so he will spend his quarters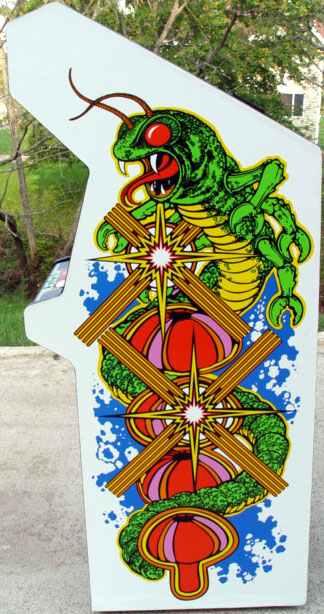 Atari never cut corners when it came to artwork,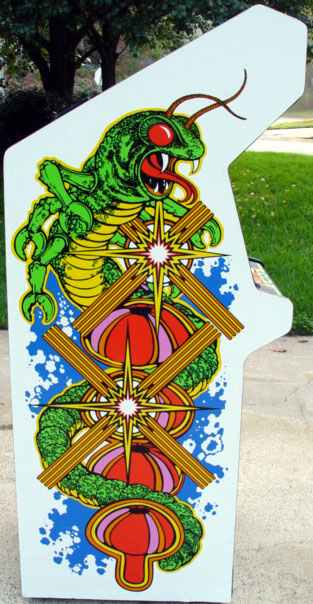 The hard corners on the cabinet are often damaged but not on this fine example.

Control is by trackball with a fire button.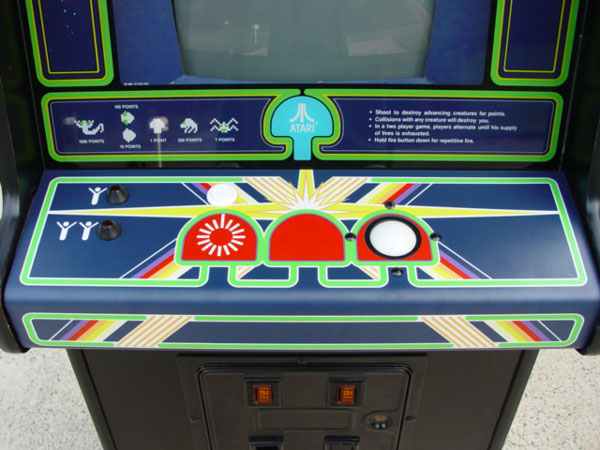 Above Photos Courtesy of David Glaze
---
---
---
Buy A Machine Like This Or Parts

---
See Discussion of centipede rec.games.video.arcade.collecting

---
---
Free Title Strips - Pinball Instruction Cards - Jukebox Archive - Your Nostalgia Stop! - Classic Soda Advertising Pinball Pages - Drive In Theaters - My Gameroom - Ken's Resume - Links - Fortune Tellers - The Cave - View Guestbook - Sign Guestbook - Wanted To Buy - Wanted To Sell - Gameroom Chat - Ken's Poll -
I could really use a small donation to keep this site running. If you care to help click the button below to send $5.
Back To Kens Homepage