---
---
Annual Pinball Rebel Fireworks Show 2002
---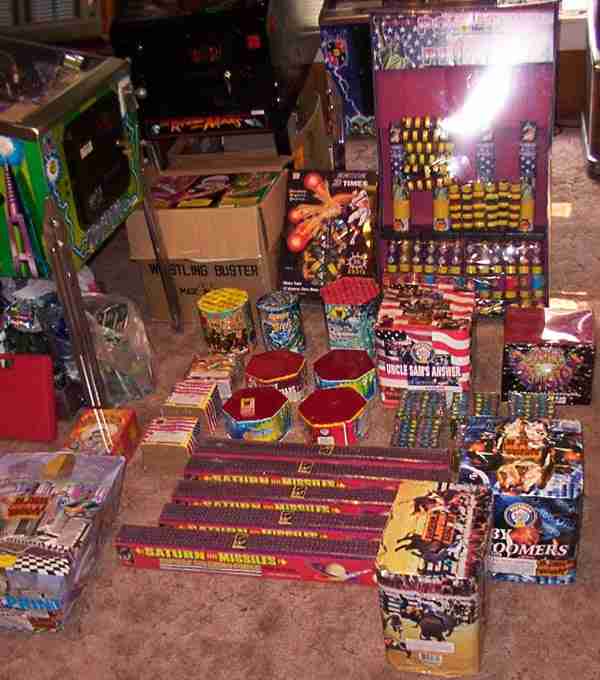 Okay so Im crazy for shells that is a full case in the back left corner (12 boxes) The tall box has 4 break shells in it. The one in the middle 3 break shells.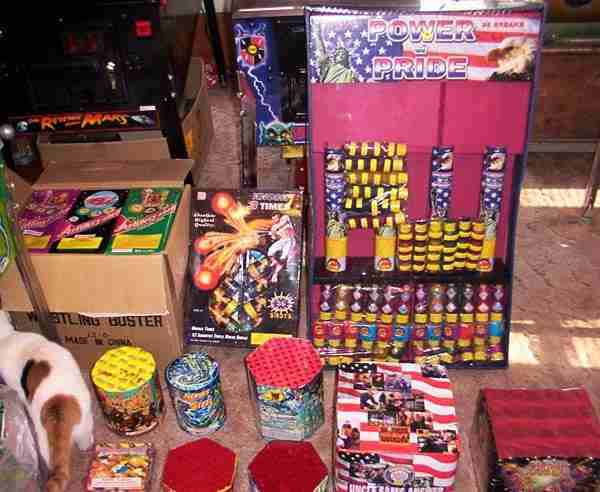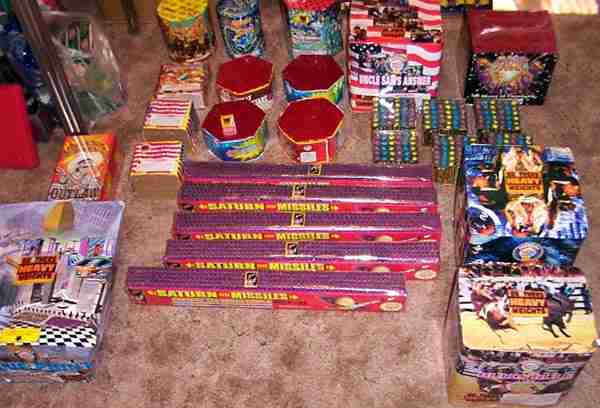 Gotta love those new 300 shot missile batteries : )
---
Free Title Strips - Pinball Instruction Cards - Jukebox Archive - Your Nostalgia Stop! - Classic Soda Advertising Pinball Pages - Drive In Theaters - My Gameroom - Ken's Resume - Links - Fortune Tellers - The Cave - View Guestbook - Sign Guestbook - Wanted To Buy - Wanted To Sell - Gameroom Chat - Ken's Poll -

I could really use a small donation to keep this site running. If you care to help click the button below to send $5.
Back To Kens Homepage