---
---
1995 Dodge Viper at www.pinballrebel.com
---
Well I never really thought I would get to own one but I finally made it! I had to put back a lot of pinball money and sell several other toys. I also thought I would never be able to swing insurance. My insurance company wont even talk to you about insuring a car like this. However, I was very lucky to get insurance with Hagerty. They can make driving your dream car affordable.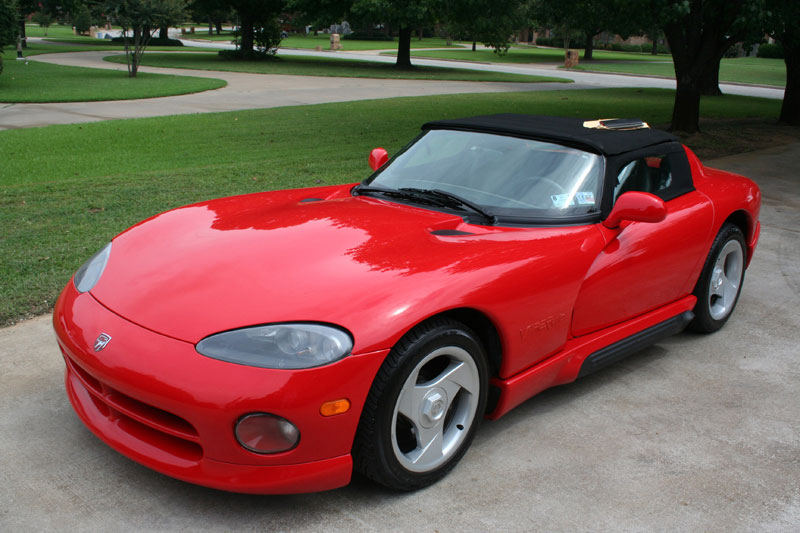 This car is stock all the way with no changes from the factory. Only new items are tires and a battery.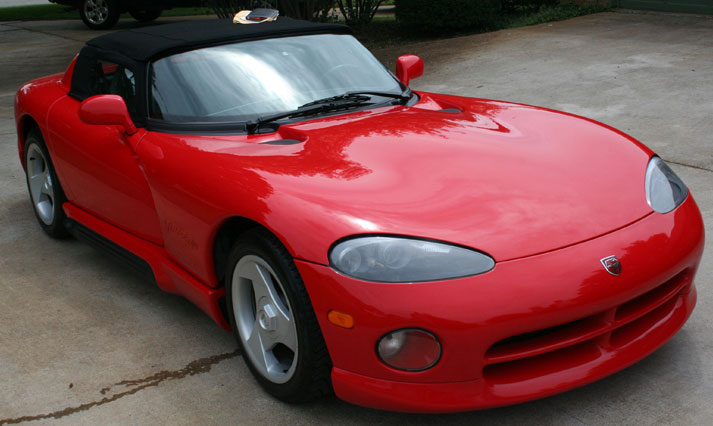 I was lucky to find a one owner car with only 22,000 miles on it. It drives like new in every respect.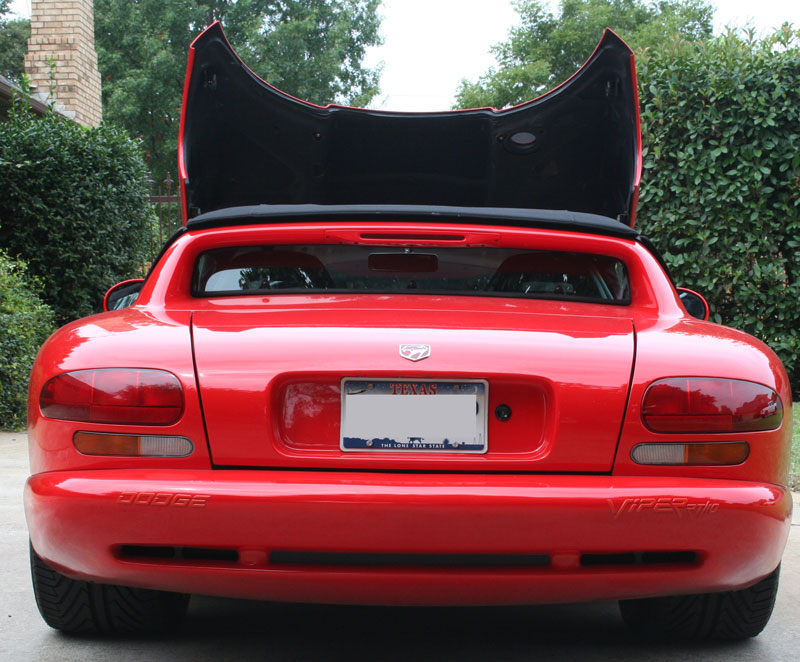 The wide stance and tires give it an agressive look that is justified.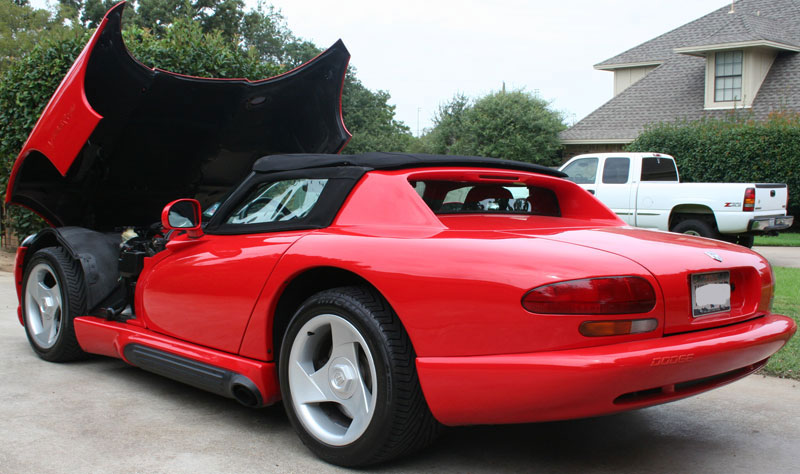 This is the last year for side pipes in the Viper. They WILL burn your legs when you get in or out if your are not very careful. I learned this the hard way.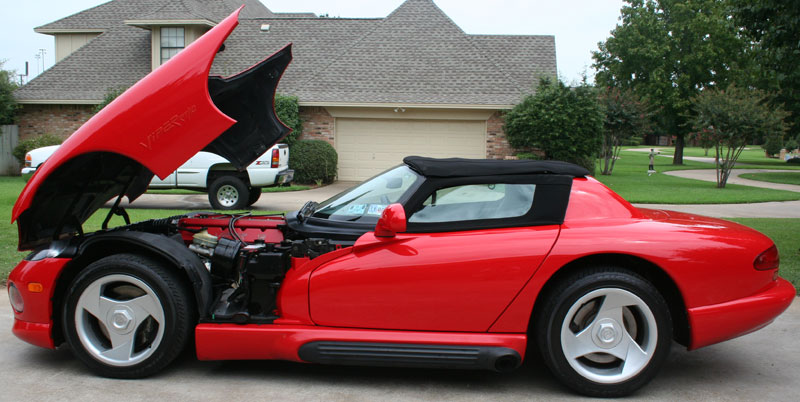 Its obvious that the top and windows were an after thought. They remind me of something you would see on a jeep. However this car is meant to be a roadster. I seriously doubt I will ever put the top back on it.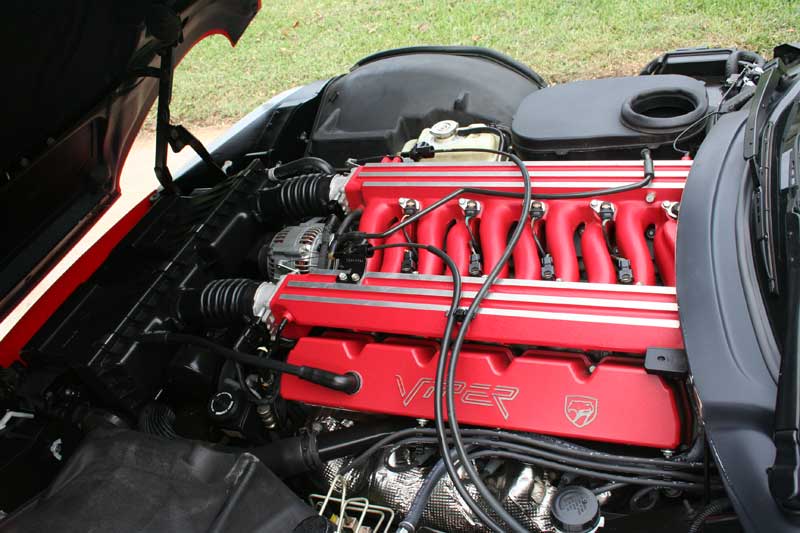 Ah, the glorious V-10 motor. The engine is rated at 400 HP @ 4,600 rpm; 465 ft lb.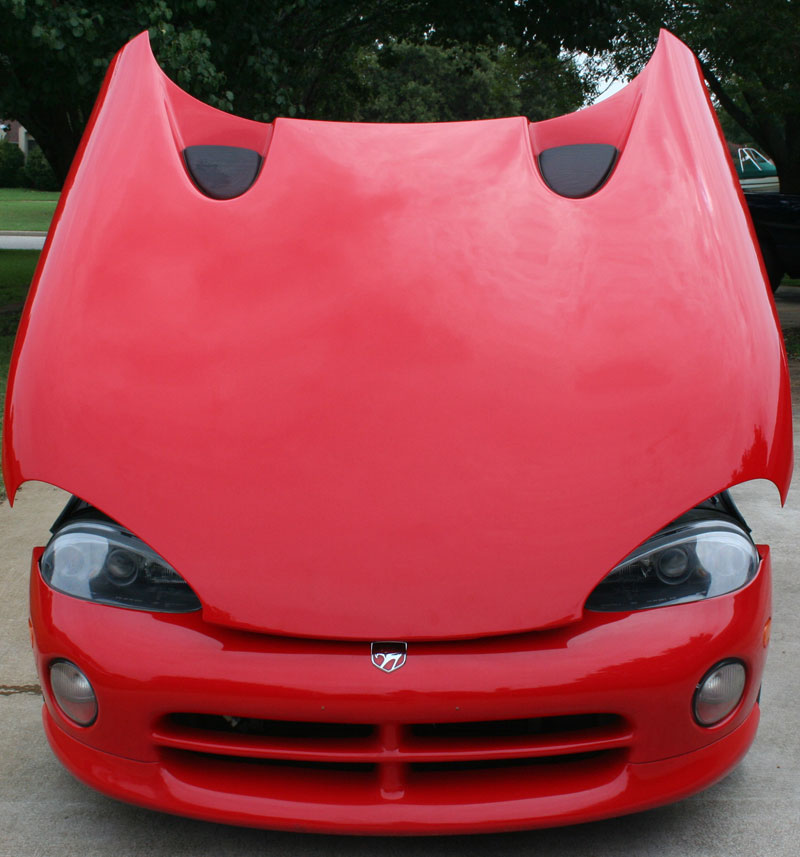 The hood is a bit tricky to get use to but seems to get the job done.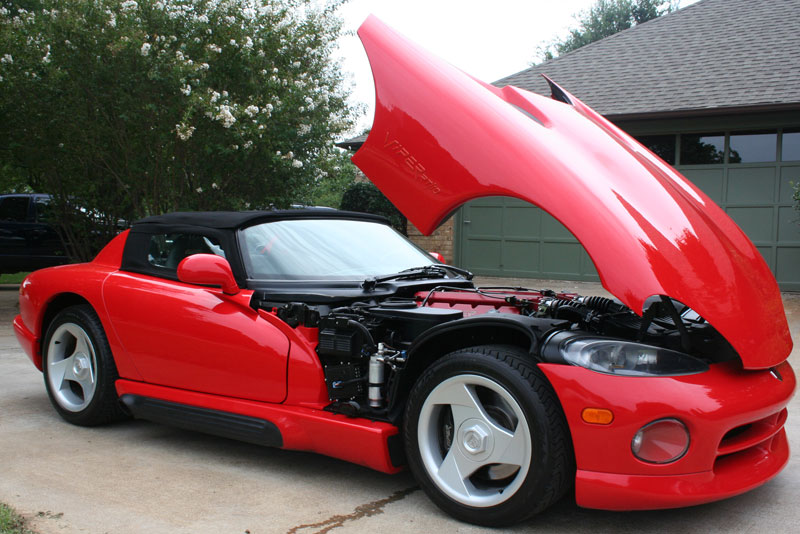 You see a lot of aftermarket wheels on Vipers but I really like to look to the tri-blades.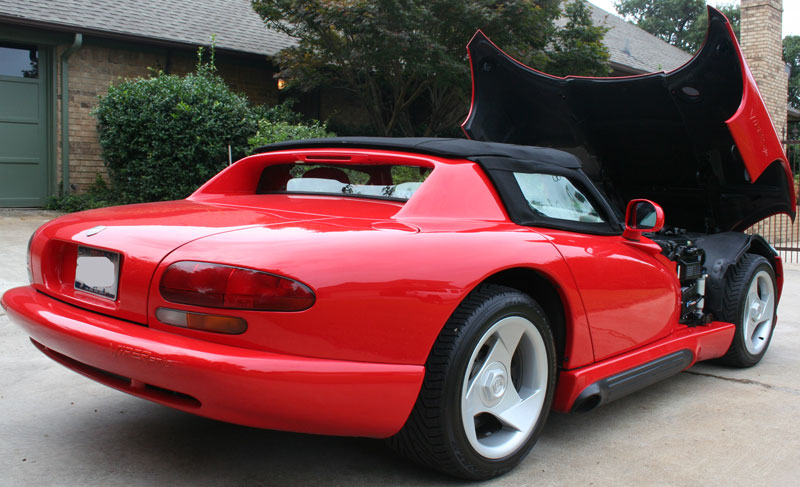 Modern Vipers are a bit more refined but the early ones were very true to the vision of a modern Cobra.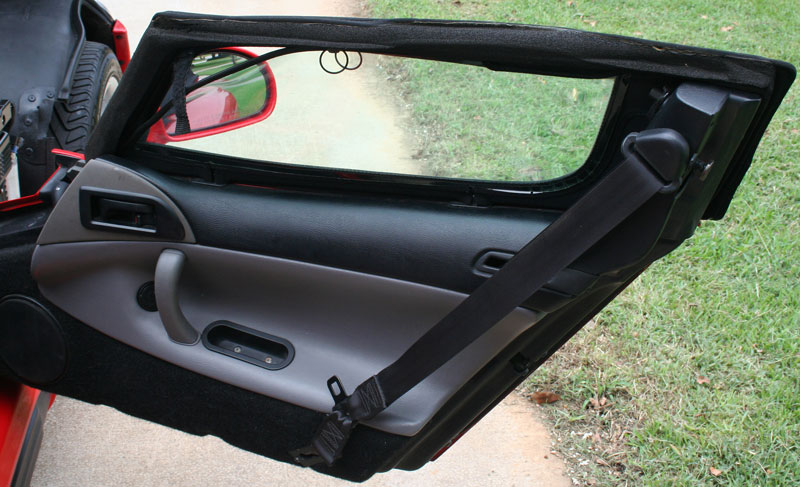 Here is a view of how the snap in windows look from the inside of a 1995 Viper.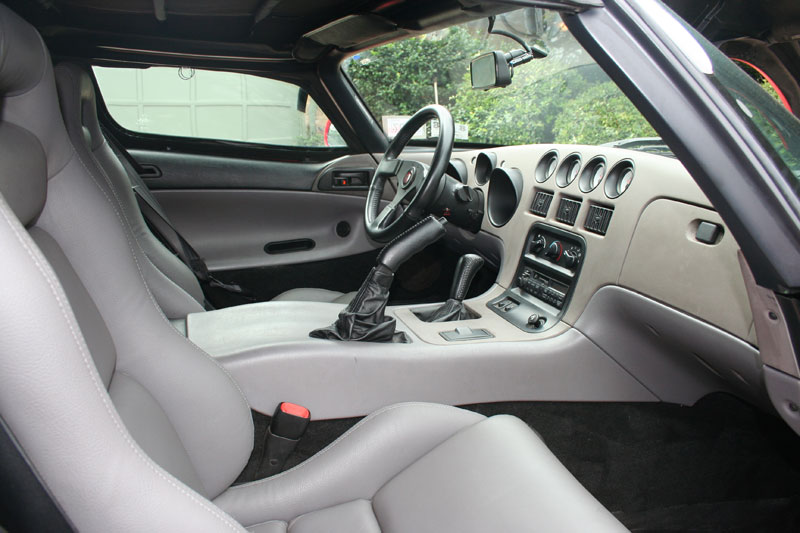 The interior is very snug. I am a tall guy and I fit. But with the top on I have no room. At 6 foot 3 inches my head hits the top. Of course with the top off of the car this isnt an issue for a driver my height.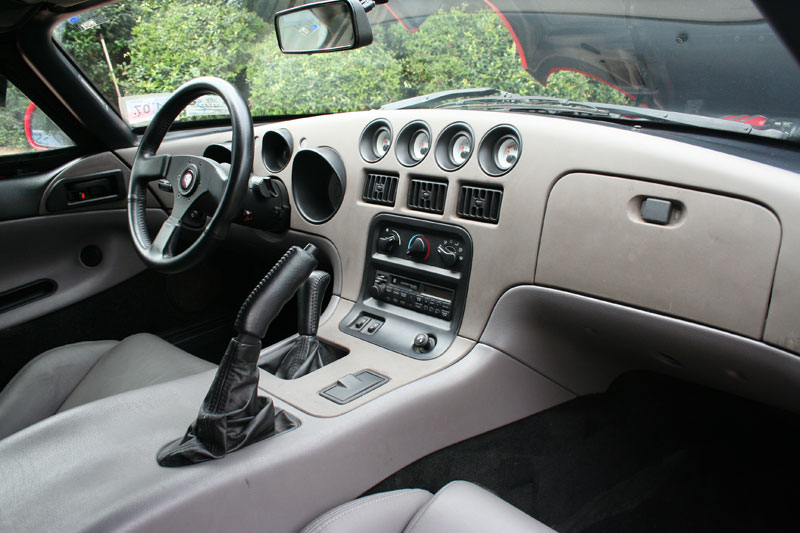 The factory radio has to go. Im sorry but a tape deck doesnt cut it today. I will save the factory radio so that it can be put back in later.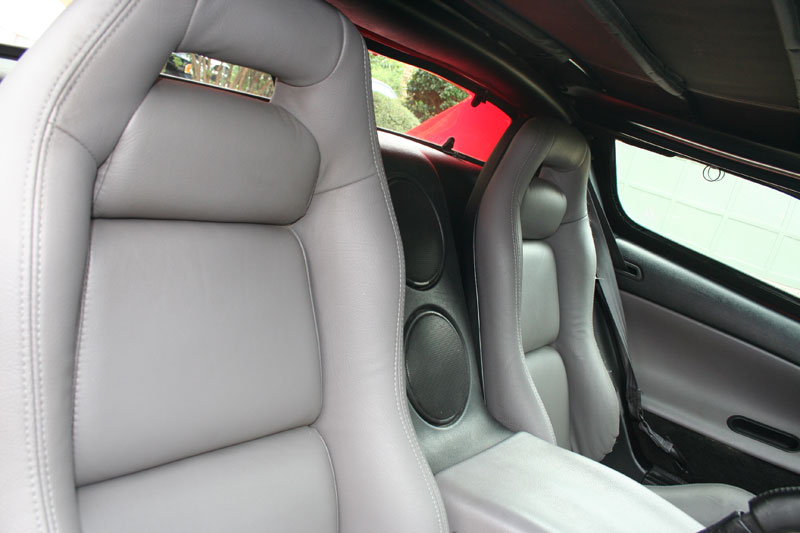 The seats do adjust but it must be done manually. This isnt a Corvette and those types of options were not deemed necessary. In fact the first few years even air conditiong was not an option. My Viper does have factory air.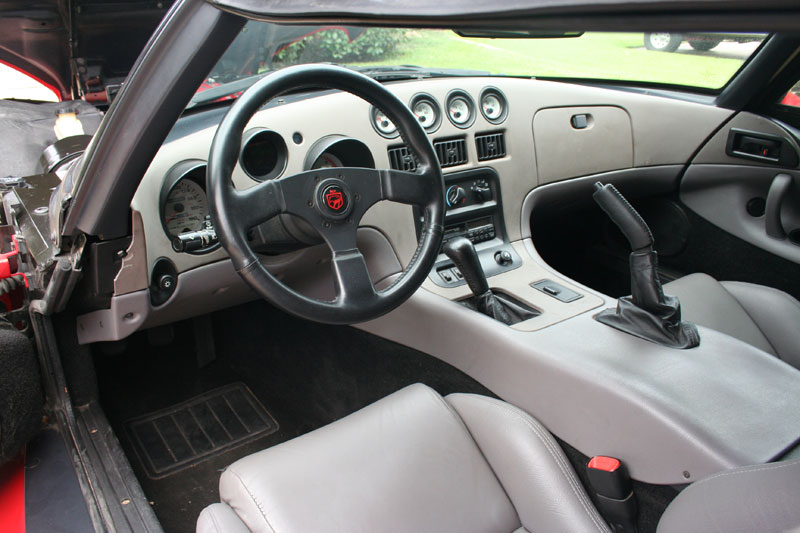 One thing that is a bit of a headache is that the tach and speedo are hard to see due to my height.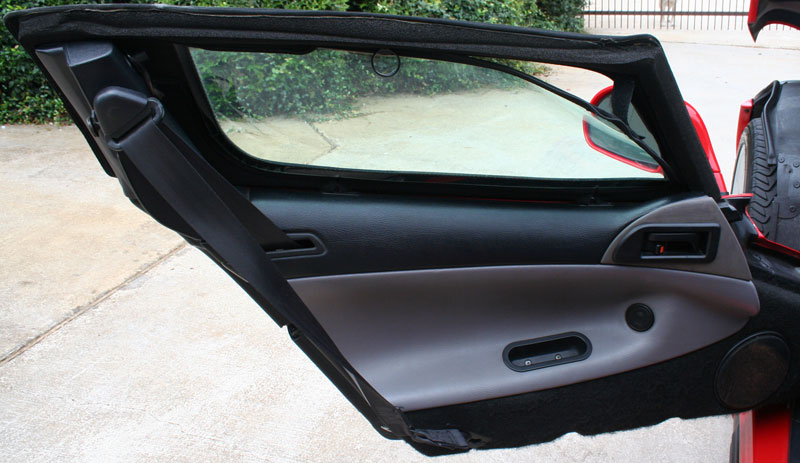 Here is a view of the drivers side snap in window.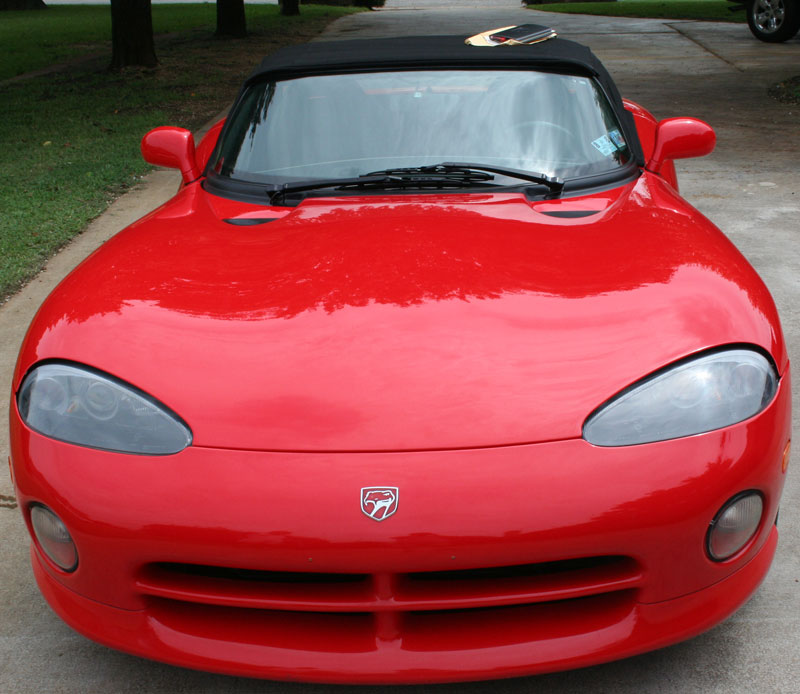 A full frontal view of my 1995 Dodge Viper.
The items on the top are the factory manuals and warranty guide.
This is a true American sports car the way it was meant to be done. The car has no useful purpose what so ever for anything other than the pursuit of driving.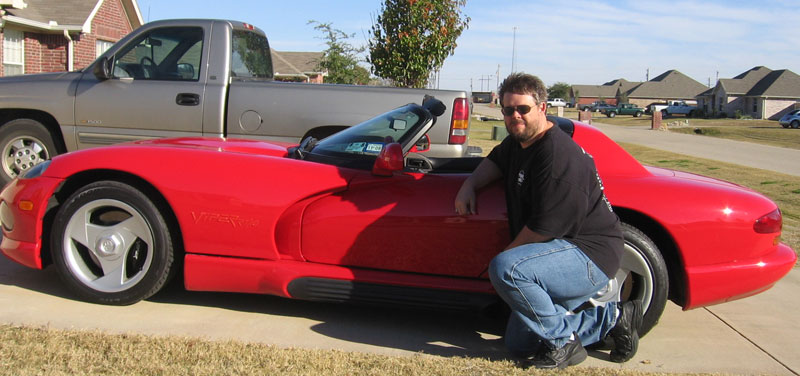 A shot of me with my snake.
---
Free Title Strips - Pinball Instruction Cards - Jukebox Archive - Your Nostalgia Stop! - Classic Soda Advertising Pinball Pages - Drive In Theaters - My Gameroom - Ken's Resume - Links - Fortune Tellers - The Cave - View Guestbook - Sign Guestbook - Wanted To Buy - Wanted To Sell - Gameroom Chat - Ken's Poll -

I could really use a small donation to keep this site running. If you care to help click the button below to send $5.
Back To Kens Homepage