I buy fortune teller machines email me at ken@pinballrebel.com
---
---
SWAMI NAPKIN HOLDER Vintage Fortune Teller Machines At www.pinballrebel.com
---
Built By:
Year Built: 1950's
Number Made: Unkown
Designer: Unkown
Country of Construction:USA
Take a good look at this beauty! An original 1950's Swami Fortune Teller Diner Napkin Holder.
This particular machine came from the old Continental Trailways bus station in downtown Memphis, Tennessee.
They were in "The Continental" restaurant. This Swami is in excellent working order. Loaded with original paper fortunes & napkins.
Take a look at the chrome! The center piece is the original polished stainless steel.
This machine has been professionally re-chromed & polished.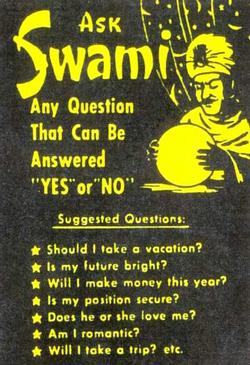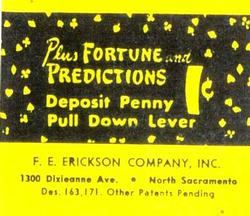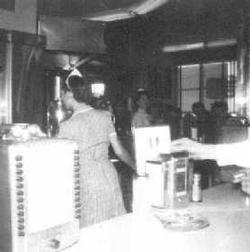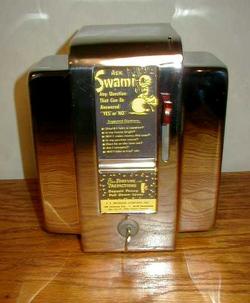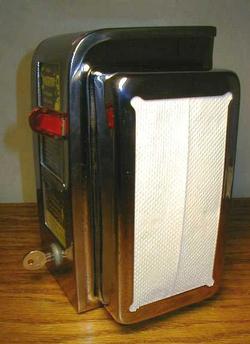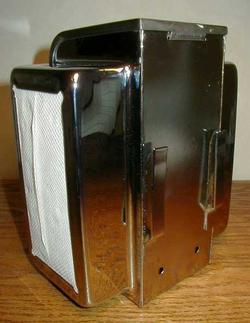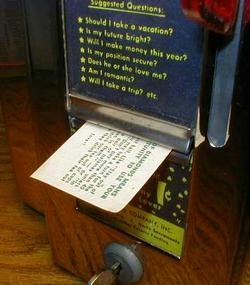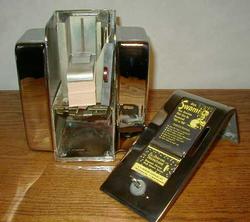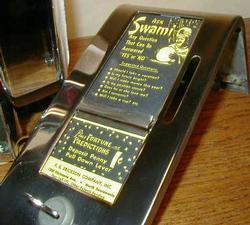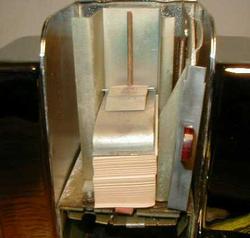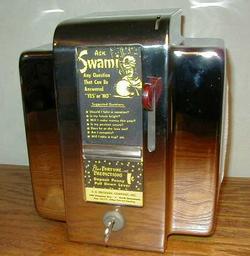 If you have a fortune teller machine for sale in any condition or if you have information of pictures to add to the archive please contact me.
I buy fortune teller machines email me at ken@pinballrebel.com
---
Buy A Cool Fortune Teller Like This Here
---
Free Title Strips - Pinball Instruction Cards - Jukebox Archive - Your Nostalgia Stop! - Classic Soda Advertising Pinball Pages - Drive In Theaters - My Gameroom - Ken's Resume - Links - Fortune Tellers - The Cave - View Guestbook - Sign Guestbook - Wanted To Buy - Wanted To Sell - Gameroom Chat - Ken's Poll -

I could really use a small donation to keep this site running. If you care to help click the button below to send $5.
Back To Kens Homepage

---