---
---
Graham Texas Drive In Movie Theater at www.pinballrebel.com
(940) 549-8478
---
Another Texas Classic. We spent the weekend in this sleeply Texas town and everyone was friendly and nice. The drive in has been here for a long time although the current screen was put up after a twister in the late 1970's. The marquee could use a little work but hey, its a drive in, and its working so who cares!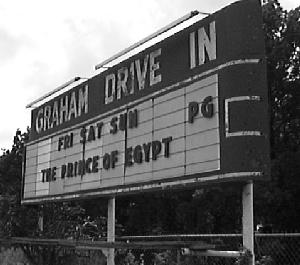 The screen is in very good shape. The front has been recently painted and they built it to stay up the last time. Although there is no ornate neon or such on the front the design is extremely functional and very attractive in its own way.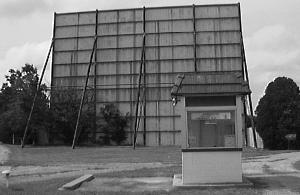 The projectionist Mr. Trout was nice enough to give me a tour of the facility an hour before they opened. They are using the standard projectors with century lamp houses. He still syncs the films in the middle of the show using the cue dots! I took some pictures of the inside of the booth below you can see the projectors, editing table, and film canisters.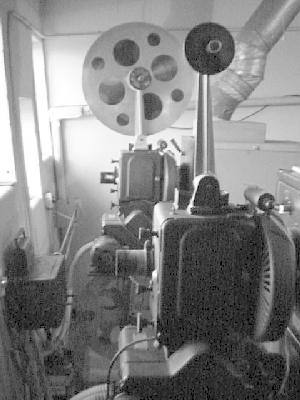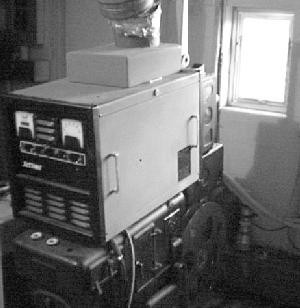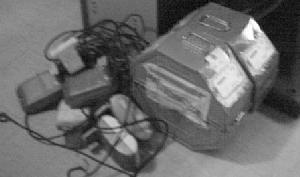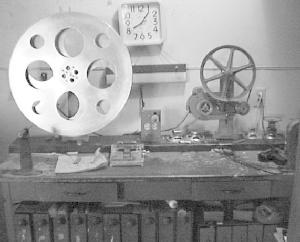 The staff was very friendly. The lady on the left in the picture below has been working at theaters since 1953 and she has a lot of stories to tell. Carol said that if you work somewhere long enough they will give it to you. Today she runs the theater but is not the owner. The other two have been working there for a while as well. The food at this drive in is awesome and so are the prices. In the summer of 1999 a large popcorn was $2.00, all candy .65, nachos, $2.00, chili dogs $2.00. Try getting deals like that at a walk in theater.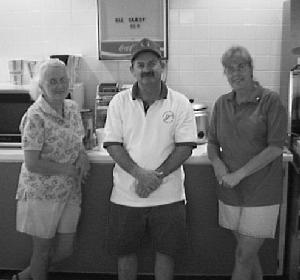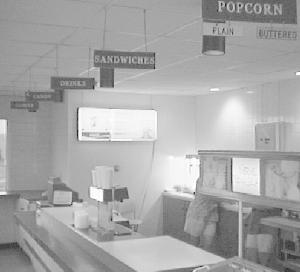 We will be going back. Oh, they are still using the in car speakers. This is the only place I know of that is still making use of them. The Graham drive in is open only during the summer so give them a call and go see a part of history before its gone.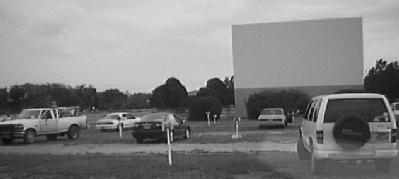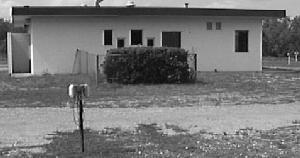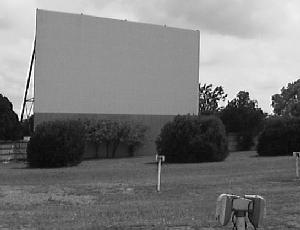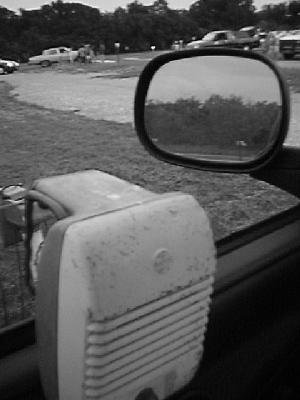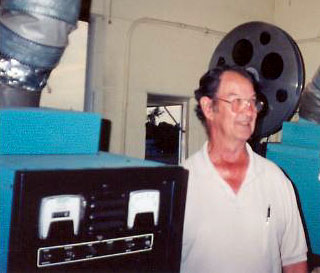 Above you can see a photo of the projectionist Mr. Trout.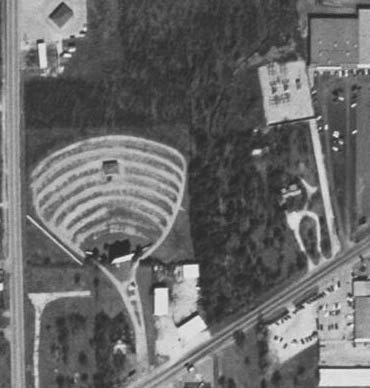 GRAHAM DRIVE IN AS SEEN FROM THE AIR IN 1995 VIA USGS ARIEL PHOTO
---
Free Title Strips - Pinball Instruction Cards - Jukebox Archive - Your Nostalgia Stop! - Classic Soda Advertising Pinball Pages - Drive In Theaters - My Gameroom - Ken's Resume - Links - Fortune Tellers - The Cave - View Guestbook - Sign Guestbook - Wanted To Buy - Wanted To Sell - Gameroom Chat - Ken's Poll -

I could really use a small donation to keep this site running. If you care to help click the button below to send $5.
Back To Kens Homepage

---