I buy jukeboxes email me at ken@pinballrebel.com
---
---
ROCKOLA Nostalgia Jukebox 1000 & 1000-3 of 1987 at www.pinballrebel.com
---
When Wurlitzer closed one of their factories Rock-ola bought up the cabinets and put rockola internals in them. The result was an odd but attractive jukebox. On some of them they even say Wurlitzer on front when in fact they are Rock-Ola jukeboxes.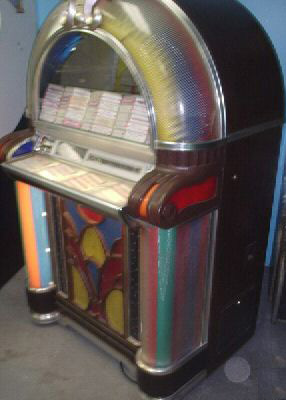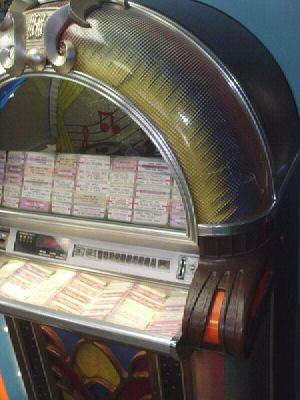 Photos Above Courtesy Of Candice J. Sylvester Automated Services LLC
Photos Below Courtesy Of An Anonymous Donor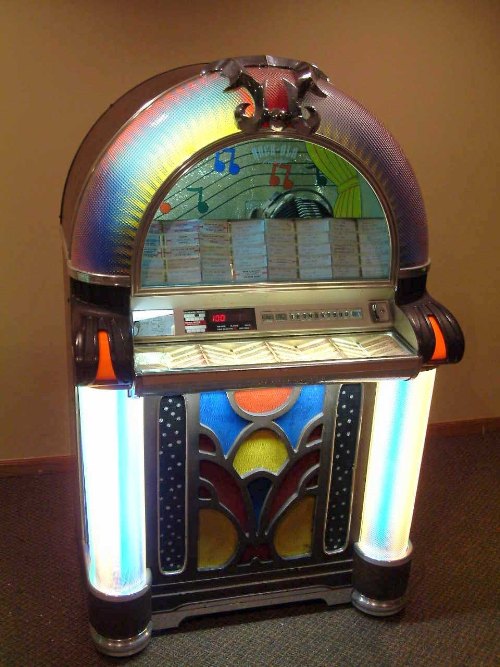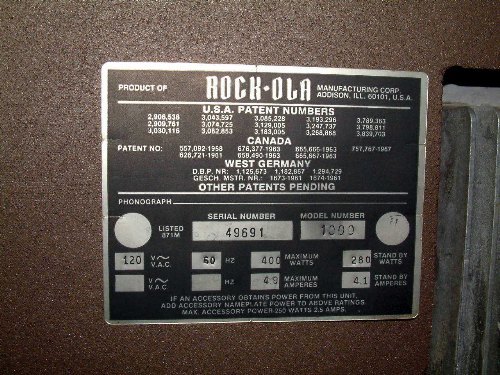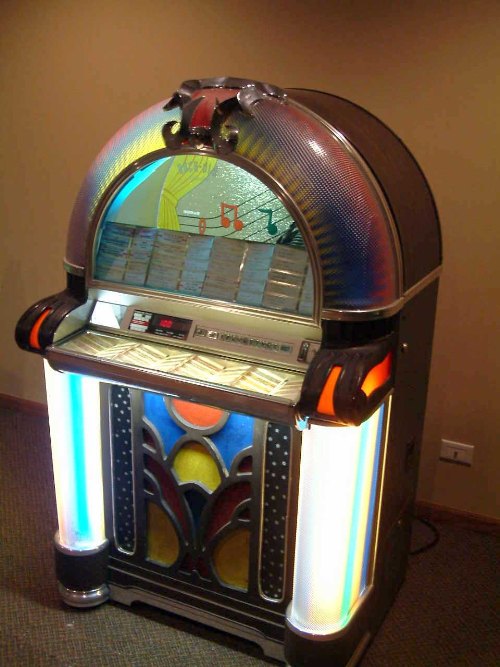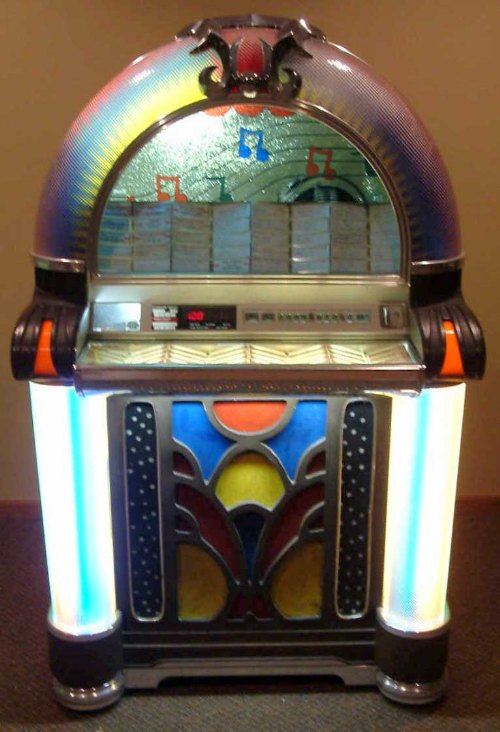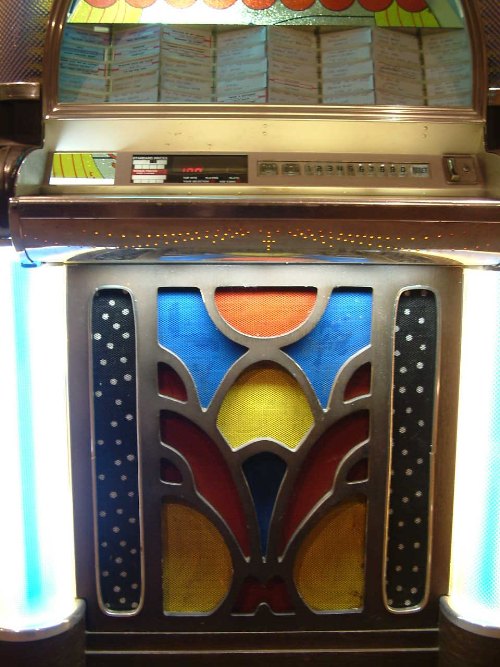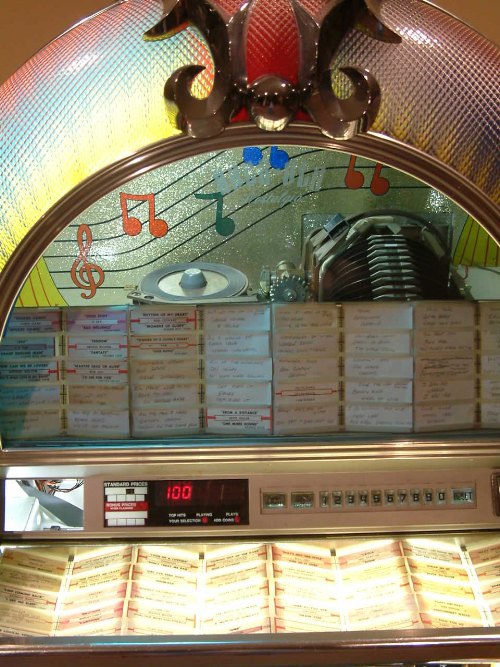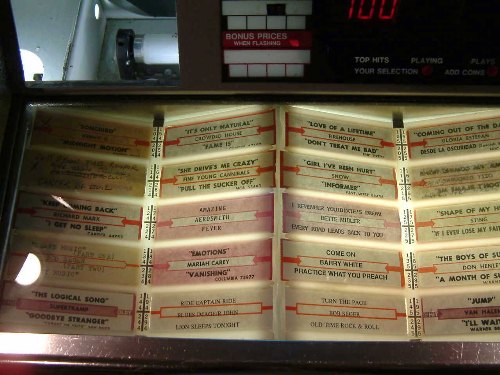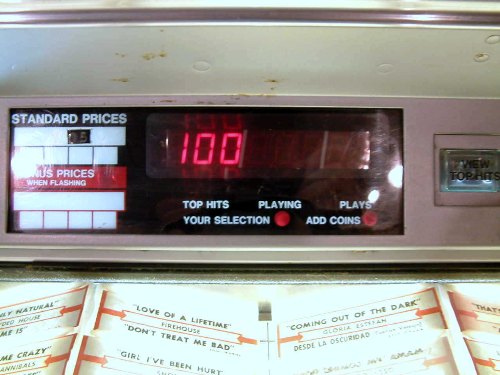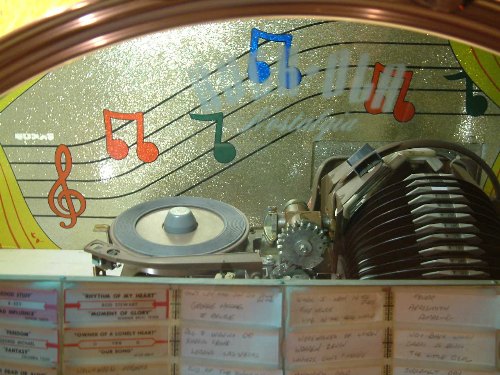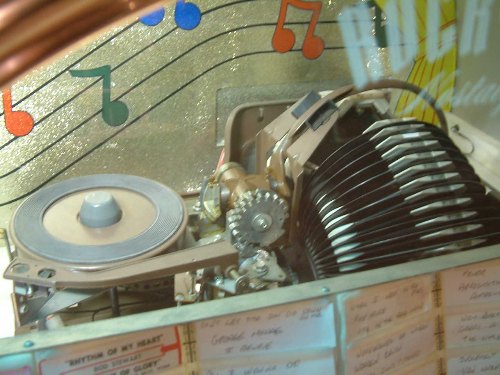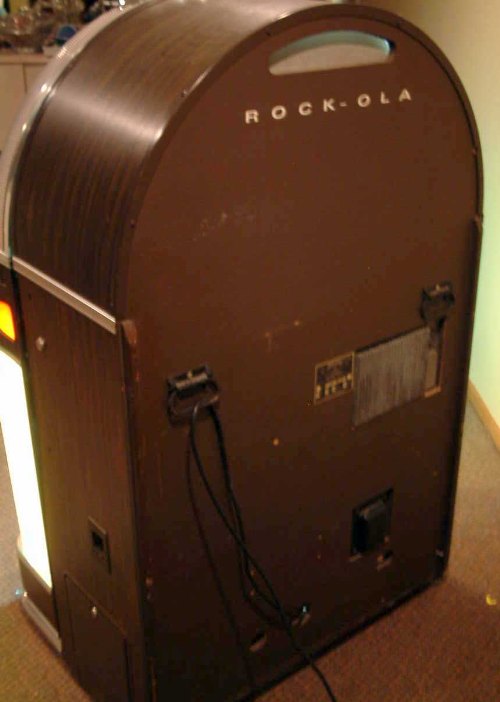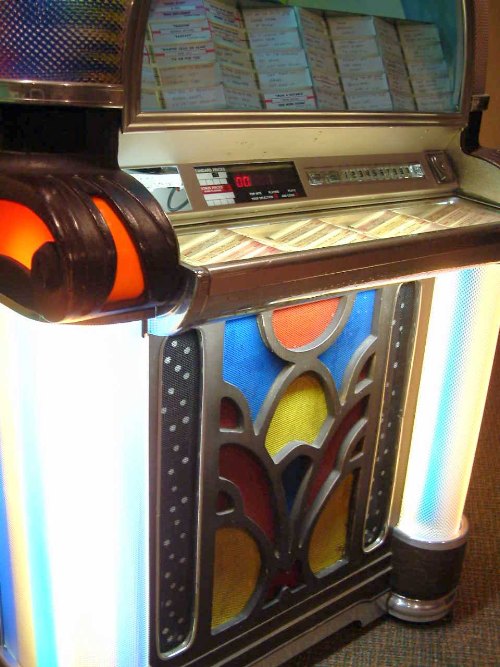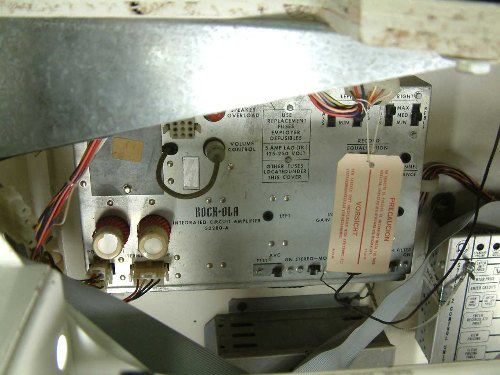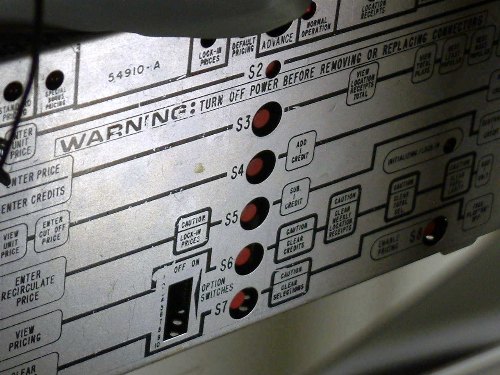 ---
Photos Below Courtesy Of Tony oldstuff1967@yahoo.ca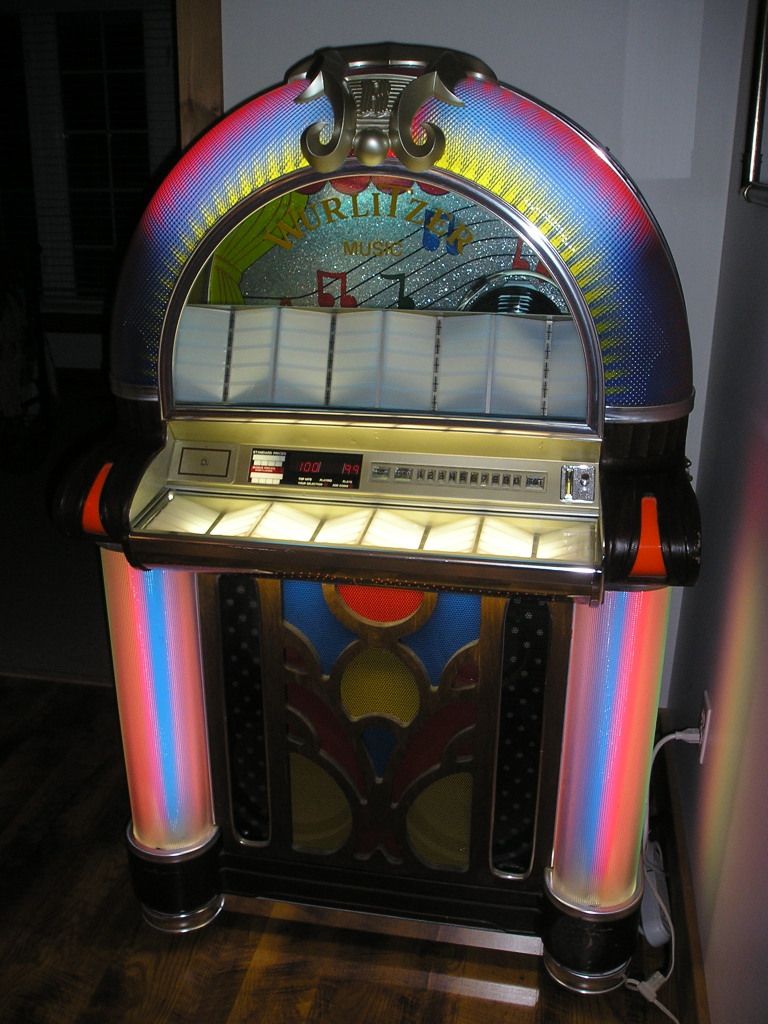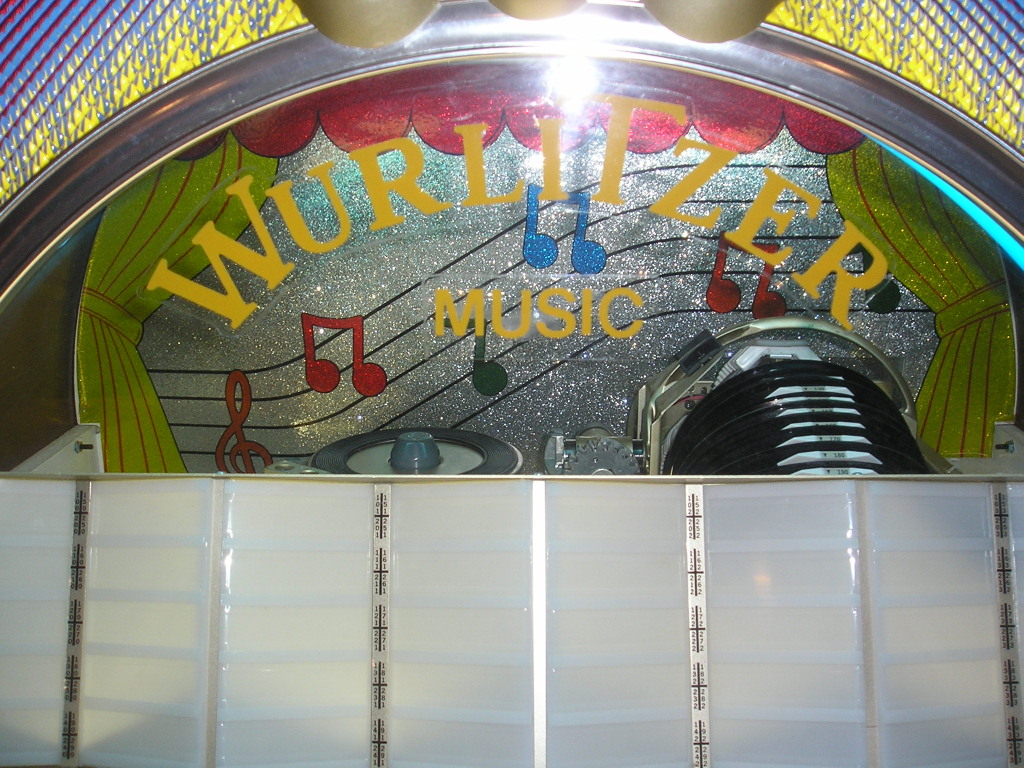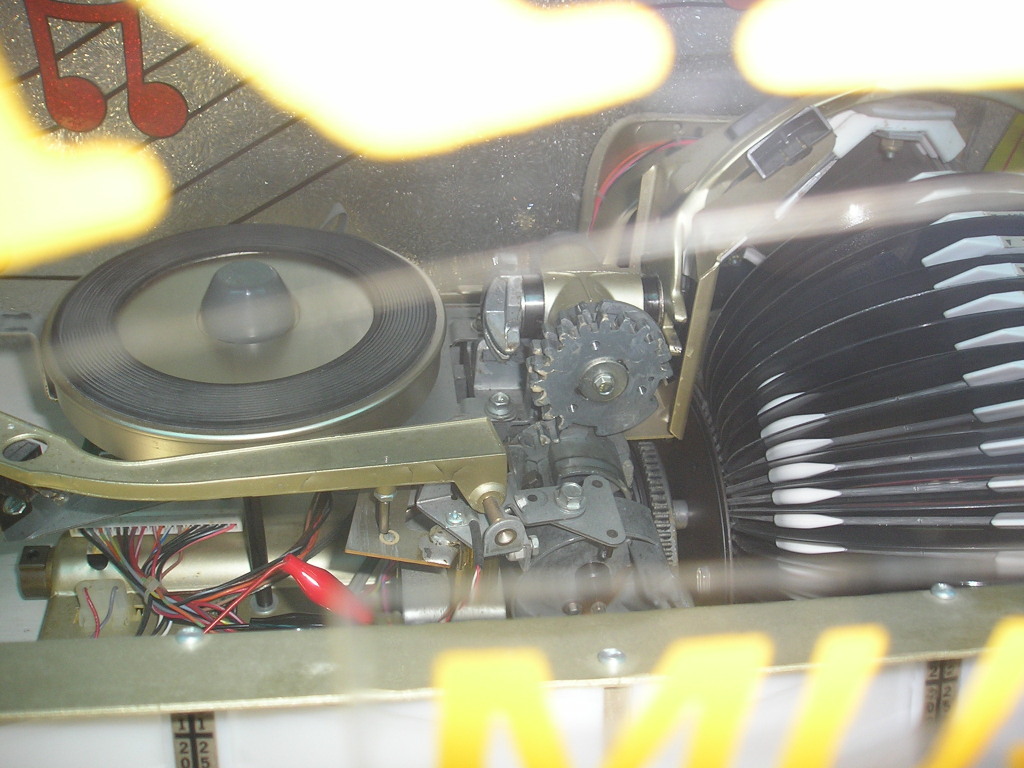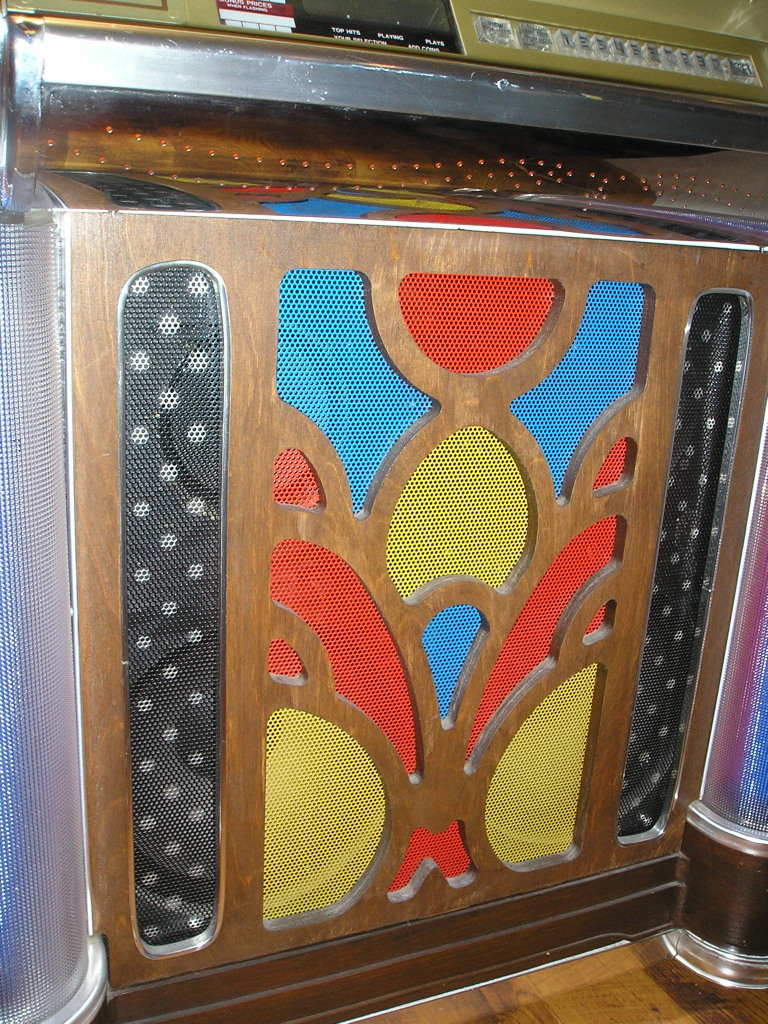 ---
Buy A Jukebox Like This Or Parts
---
Free Title Strips - Pinball Instruction Cards - Jukebox Archive - Your Nostalgia Stop! - Classic Soda Advertising Pinball Pages - Drive In Theaters - My Gameroom - Ken's Resume - Links - Fortune Tellers - The Cave - View Guestbook - Sign Guestbook - Wanted To Buy - Wanted To Sell - Gameroom Chat - Ken's Poll -

I could really use a small donation to keep this site running. If you care to help click the button below to send $5.
Back To Kens Homepage

---