---
---
Visit My Other Dedicated Arcade Video Game Pages Here
---
Defender Arcade Video Game of 1980 by Williams at www.pinballrebel.com
---
A very good game which spawned a sequel called Stargate with great sound and classic gameplay.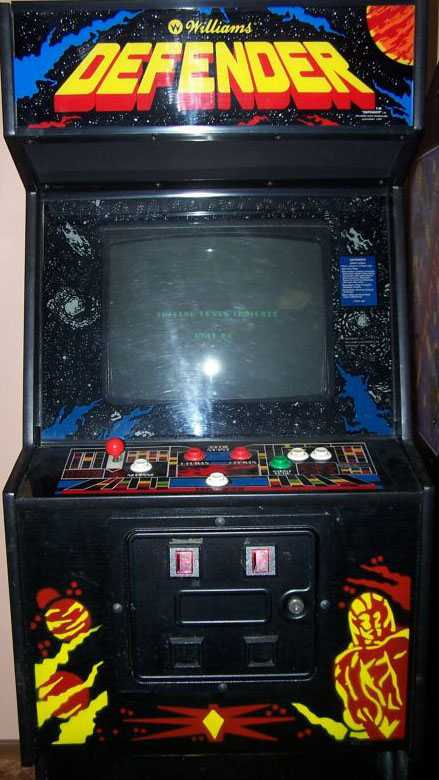 Can you keep track of all those controls? One stick and five button. Including a hyperspace button which
we fondly recall as the instand death button. Hit it and you always seem to materialize on something that kills you.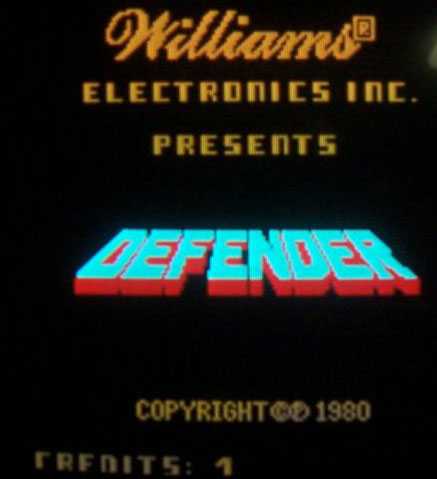 This game was a horizontal scolling shooter that went either direction.

Great painted side art.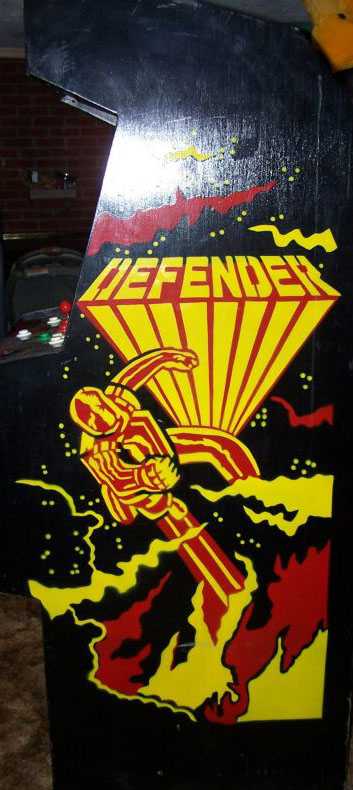 Other side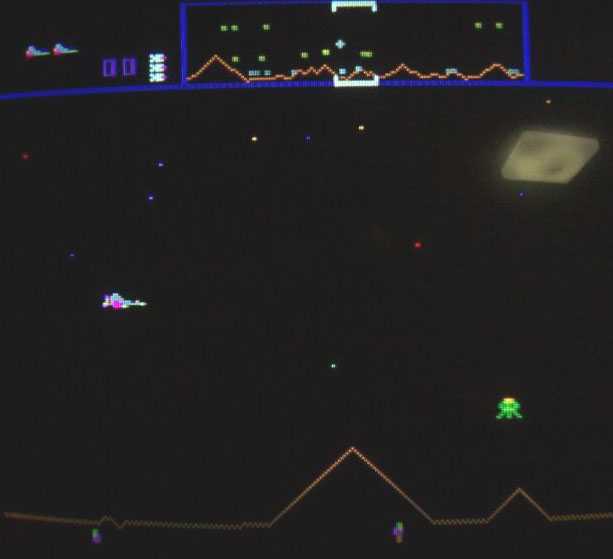 Screen shot. Notice the scanner that let you locate enimies at the top.
Above Photos Courtesy of djlittlemo in Butler, Pennsylvania
---
Buy A Machine Like This Or Parts

---
See Discussion of Defender rec.games.video.arcade.collecting

---
---
Free Title Strips - Pinball Instruction Cards - Jukebox Archive - Your Nostalgia Stop! - Classic Soda Advertising Pinball Pages - Drive In Theaters - My Gameroom - Ken's Resume - Links - Fortune Tellers - The Cave - View Guestbook - Sign Guestbook - Wanted To Buy - Wanted To Sell - Gameroom Chat - Ken's Poll -
I could really use a small donation to keep this site running. If you care to help click the button below to send $5.
Back To Kens Homepage

---