---
---
Visit My Other Dedicated Arcade Video Game Pages Here
---
Congo Bongo Arcade Video Game of 1983 by Sega at www.pinballrebel.com
---
A very good game which I had trouble finding when I was young.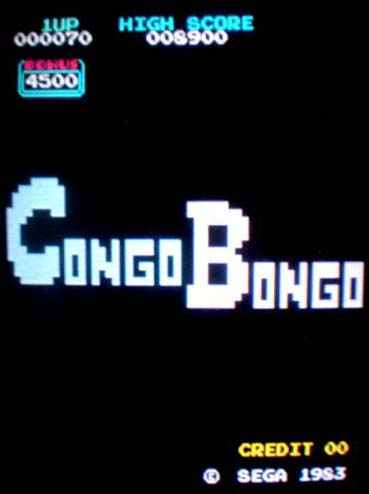 Screen shot. This was a Sega game that tried to cash in on the Donkey King craze.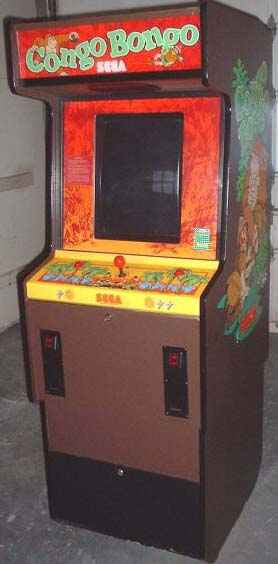 Just move you guy to go after the Gorilla.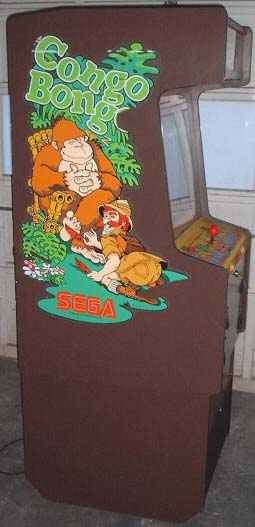 good artwork though it does not cover the entire cabinet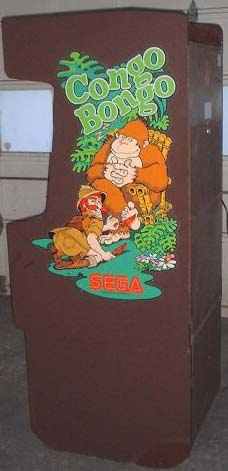 other side of cabinet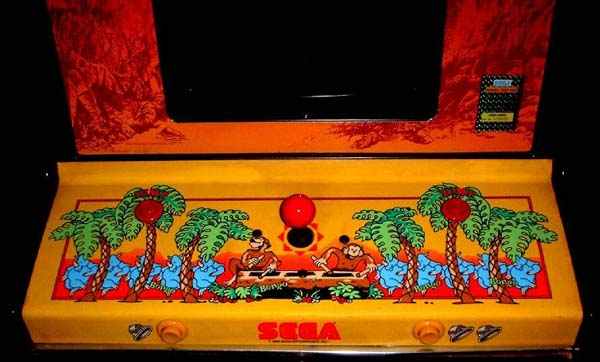 Control Panel layout one stick and one jump button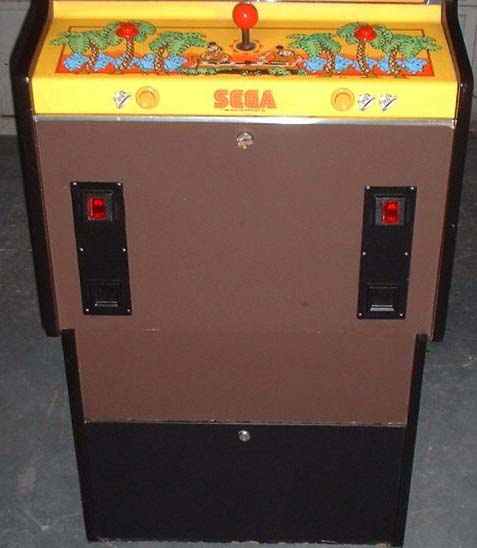 Coin door and cabinet were standard for Sega at the time.
Above Photos Courtesy of Mat in Toms River, New Jersey
---
Buy A Machine Like This Or Parts

---
See Discussion of Congo Bongo rec.games.video.arcade.collecting

---
---
Free Title Strips - Pinball Instruction Cards - Jukebox Archive - Your Nostalgia Stop! - Classic Soda Advertising Pinball Pages - Drive In Theaters - My Gameroom - Ken's Resume - Links - Fortune Tellers - The Cave - View Guestbook - Sign Guestbook - Wanted To Buy - Wanted To Sell - Gameroom Chat - Ken's Poll -
I could really use a small donation to keep this site running. If you care to help click the button below to send $5.
Back To Kens Homepage

---