---
---
Visit My Other Dedicated Arcade Video Game Pages Here
---
Atari Quantum Vector Arcade Video Game of 1982 at www.pinballrebel.com
---
A unique game with that might appeal to those with a degree in physics.


Classic art draws the player so he will spend his quarters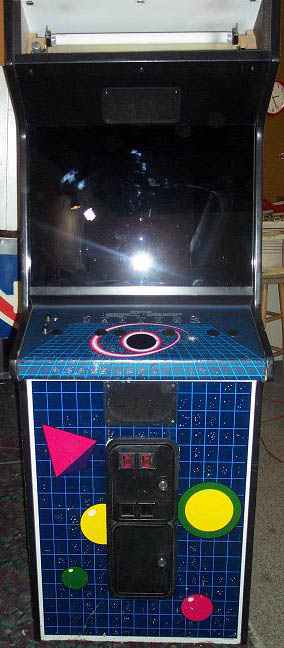 The control panel has one trackball.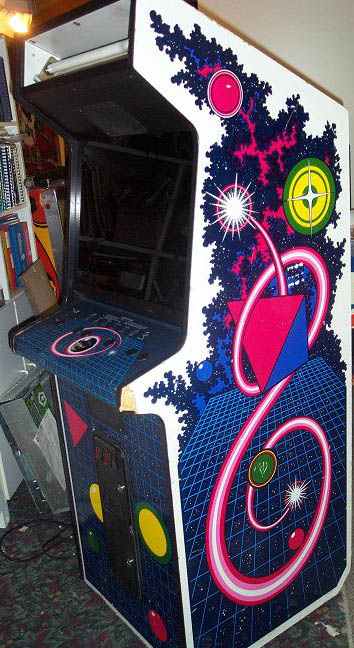 The object of the games was to surrond particles with your particle. Kinda like a reverse Qix.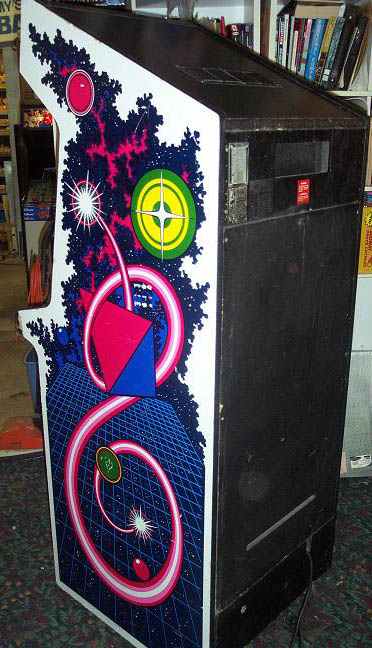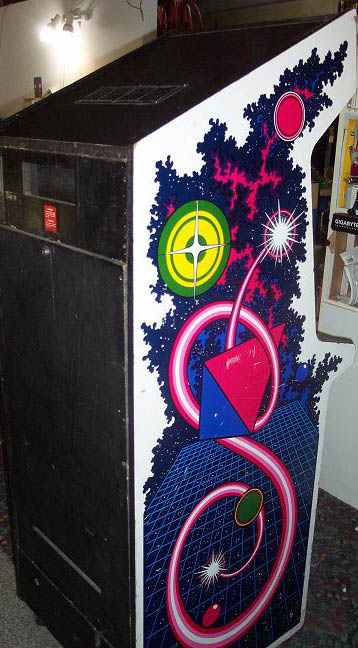 Great Side Art



Control Panel shot.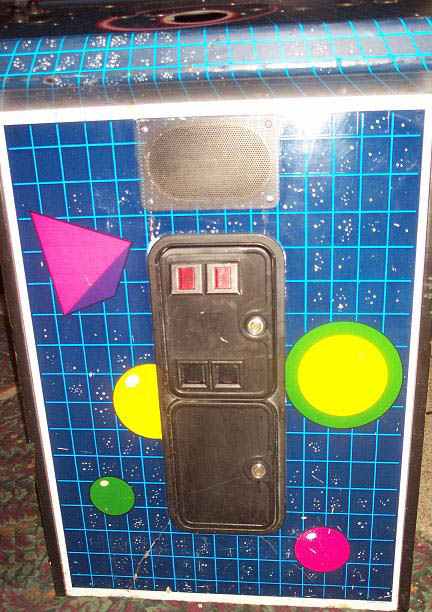 Front shot.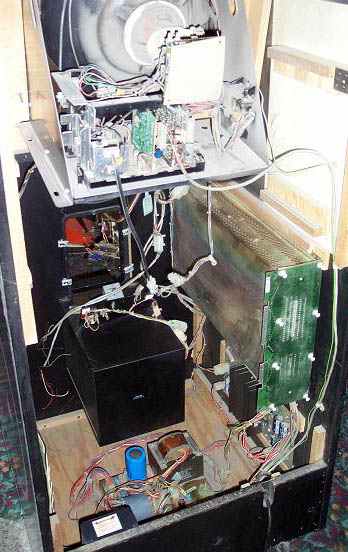 Here we see the cpu/rom board on the right in the cage.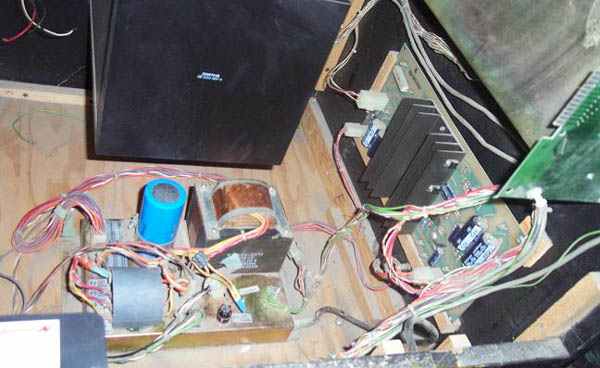 Power supply is mounted to the bottom.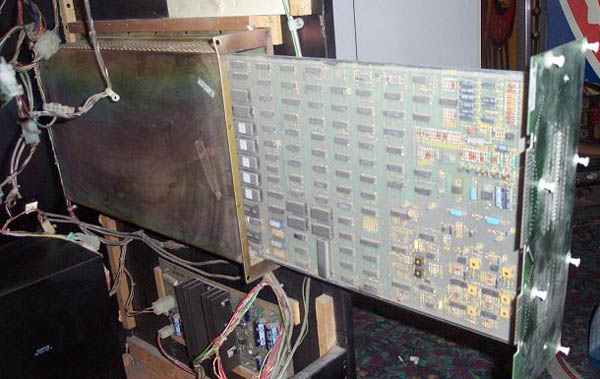 The rom board slid out of its cage.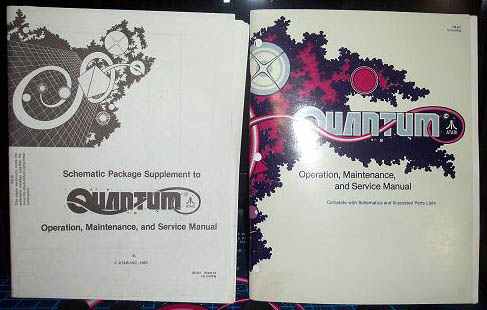 Manuals

Above Photos Courtesy of The Fun Factor Fun Centre Kamloops, BC Canada

---
Buy A Machine Like This Or Parts

---
See Discussion of Quantum rec.games.video.arcade.collecting

---
---
Free Title Strips - Pinball Instruction Cards - Jukebox Archive - Your Nostalgia Stop! - Classic Soda Advertising Pinball Pages - Drive In Theaters - My Gameroom - Ken's Resume - Links - Fortune Tellers - The Cave - View Guestbook - Sign Guestbook - Wanted To Buy - Wanted To Sell - Gameroom Chat - Ken's Poll -
I could really use a small donation to keep this site running. If you care to help click the button below to send $5.
Back To Kens Homepage