---
---
Visit My Other Dedicated Arcade Video Game Pages Here
---
Atari Lunar Lander Vector Arcade Video Game of 1979 at www.pinballrebel.com
---
An Atari Classic with a black and white vector monitor


Classic art draws the player so he will spend his quarters.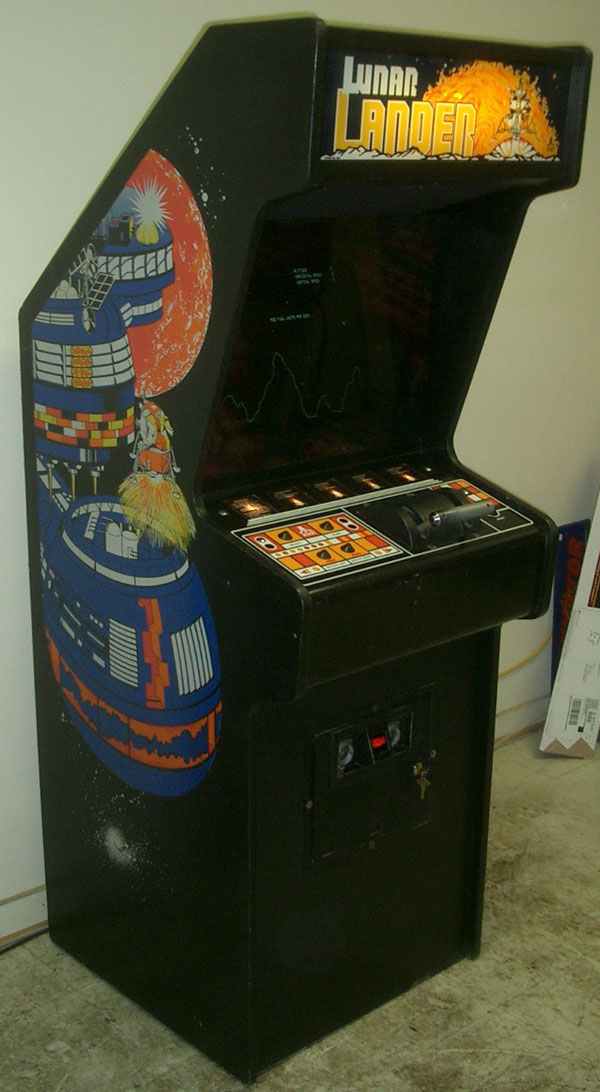 The control panel has a thrust bar and a left and right rotate button. An abort button is also available.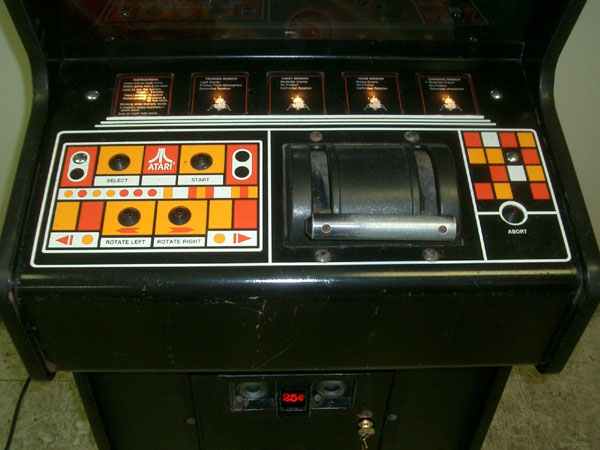 This game was a quarter eater and when asteroids became a hit these cabinets where used at the
factory to make the more popular asteroids games.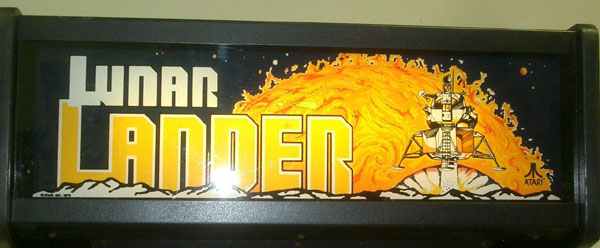 I played this game a lot at a local movie theater. It was there for years.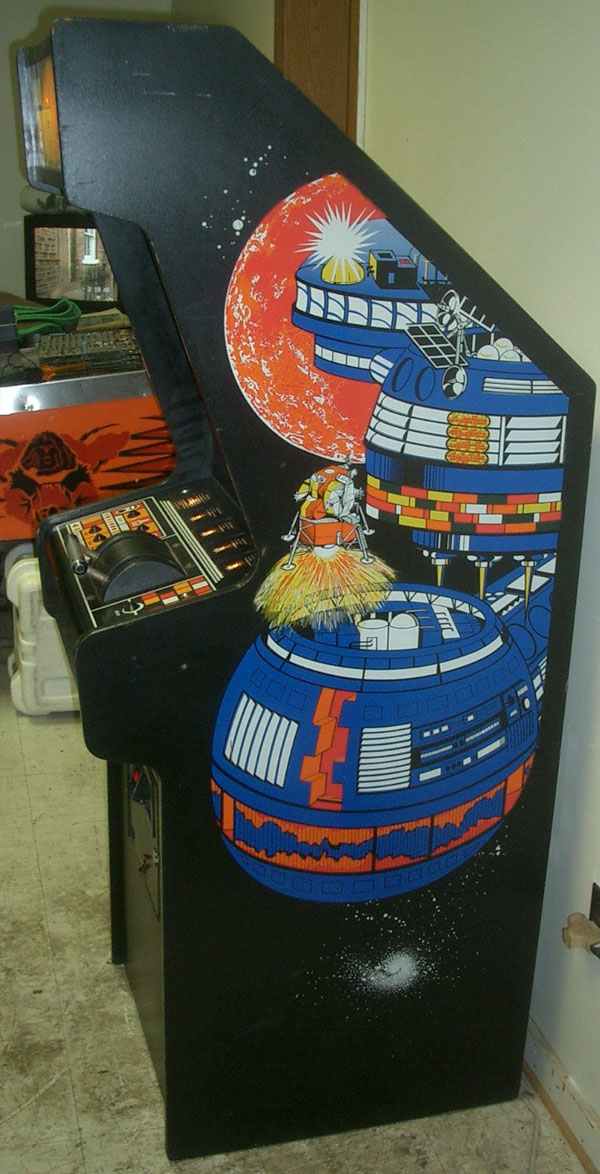 Uh, that is not the moon in the side art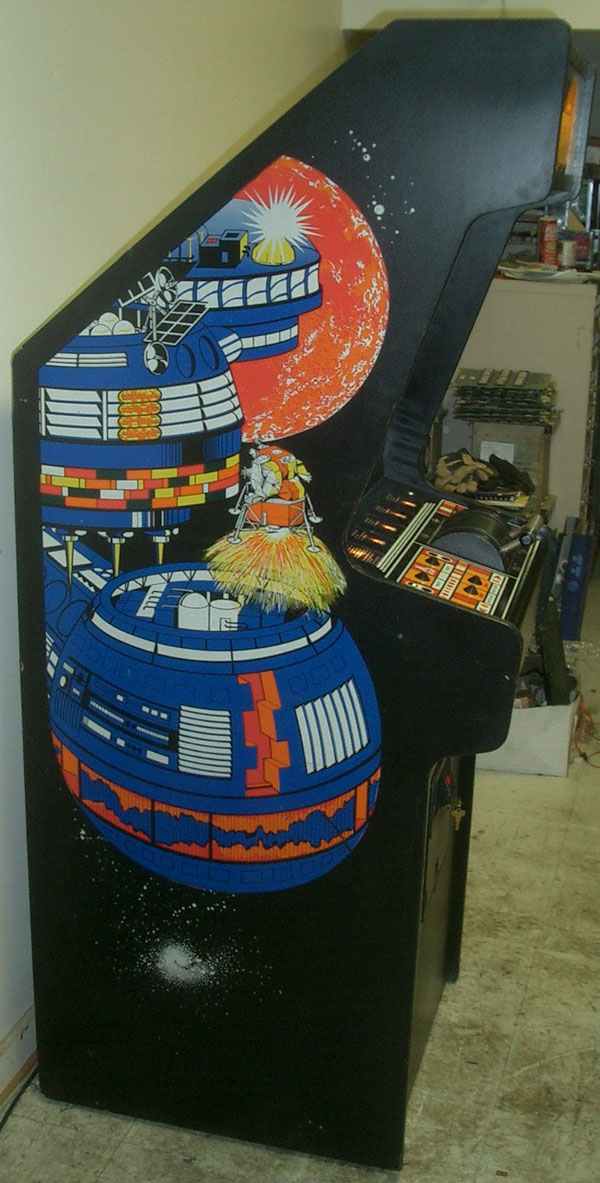 Cool looking game from any view.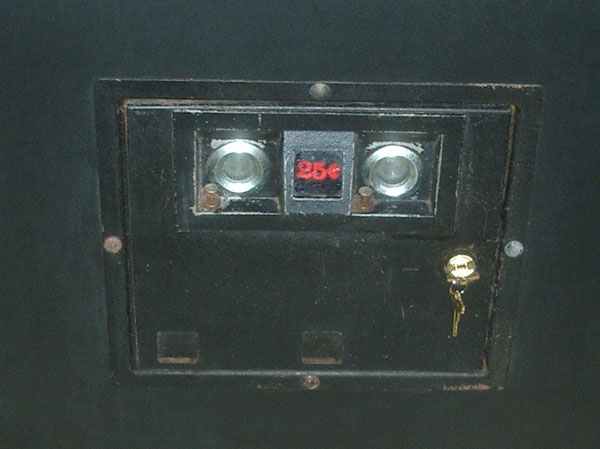 The early round Atari coin mechs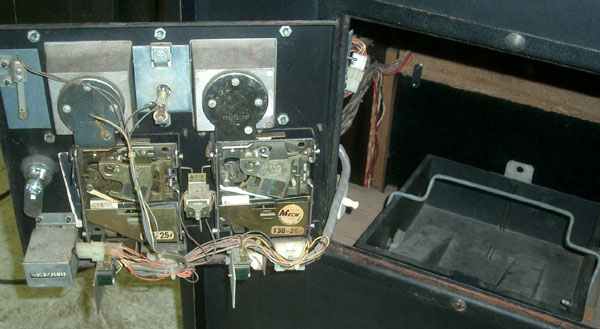 Again this time from the back.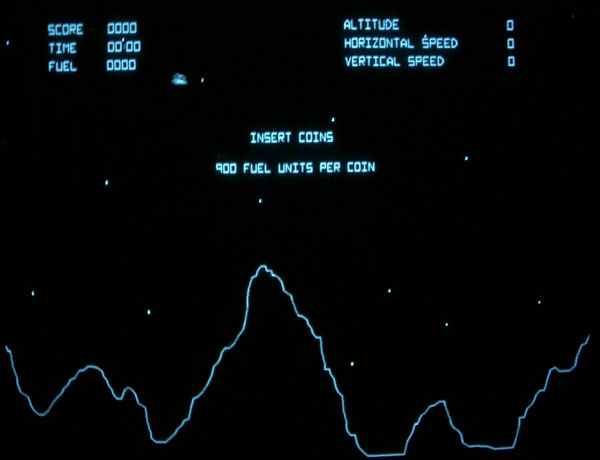 Screen shot. Try to land the lander on a flat surface before fuel runs out.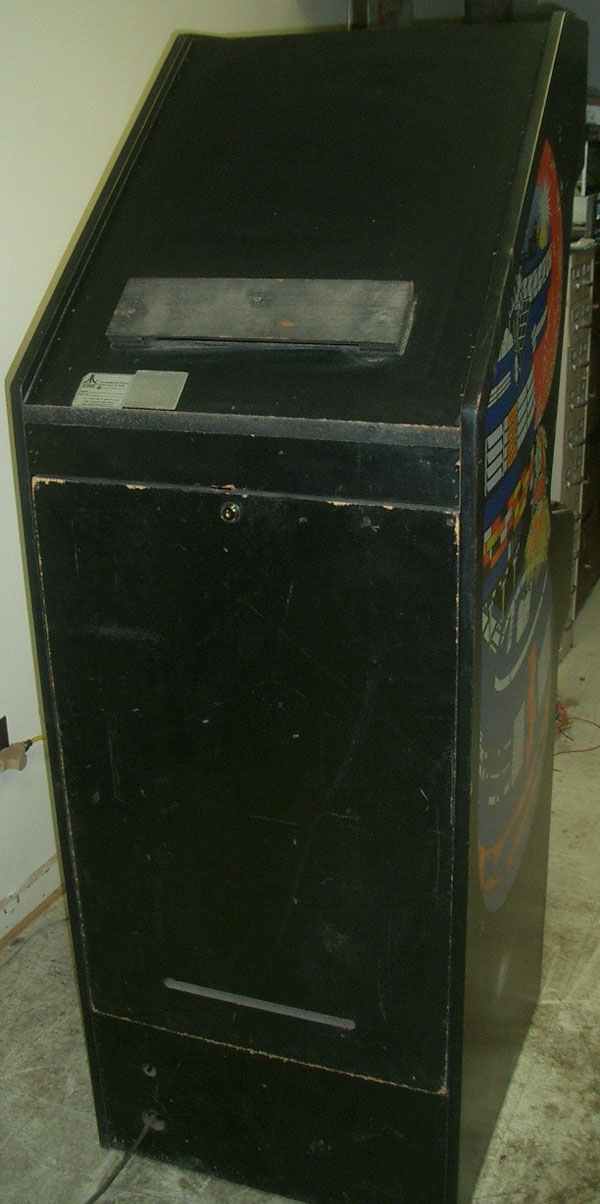 back side of cabinet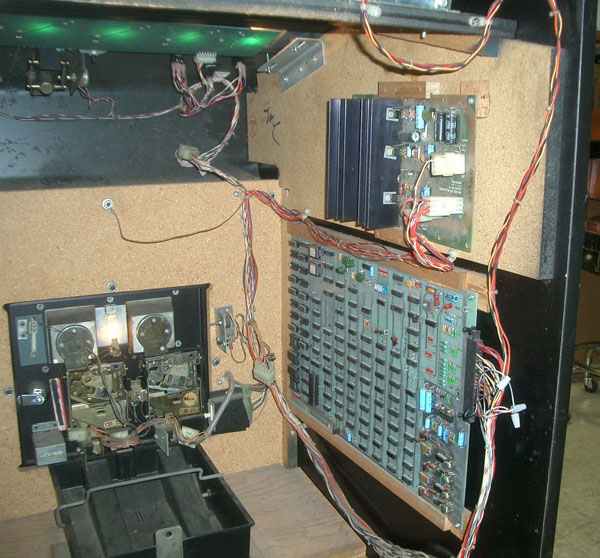 CPU board with roms on the right side. Atari edge connectors like this board has often
required work.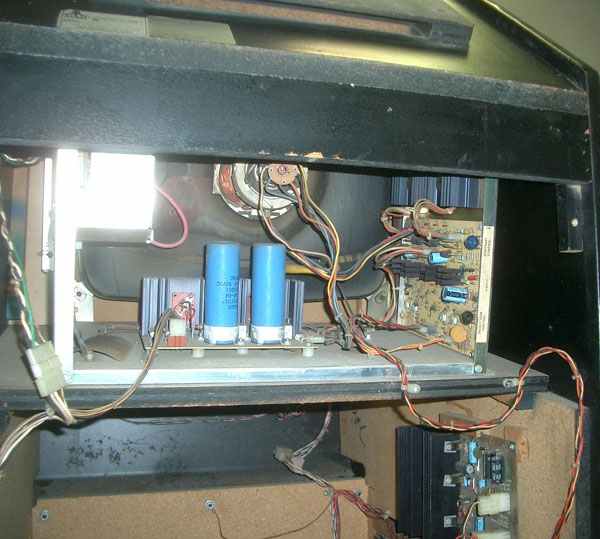 The early XY B/W vector monitor.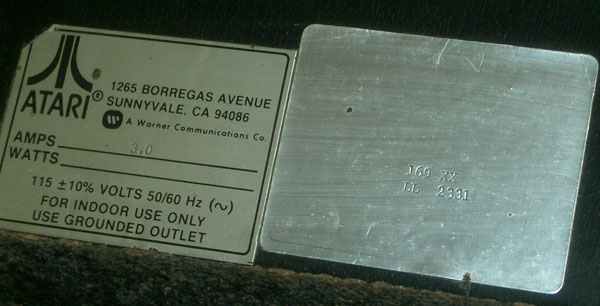 Serial tags.

Above Photos Courtesy of John Yates
---
Buy A Machine Like This Or Parts

---
See Discussion of Lunar Lander rec.games.video.arcade.collecting

---
---
Free Title Strips - Pinball Instruction Cards - Jukebox Archive - Your Nostalgia Stop! - Classic Soda Advertising Pinball Pages - Drive In Theaters - My Gameroom - Ken's Resume - Links - Fortune Tellers - The Cave - View Guestbook - Sign Guestbook - Wanted To Buy - Wanted To Sell - Gameroom Chat - Ken's Poll -
I could really use a small donation to keep this site running. If you care to help click the button below to send $5.
Back To Kens Homepage