---
---
Visit My Other Dedicated Arcade Video Game Pages Here
---
Atari Crystal Castles Video Game of 1983 at www.pinballrebel.com
---
A very good game similar to Pac-Man except your bear gathers gems while
avoiding enimies. You can wear a magic hat to protect yourself.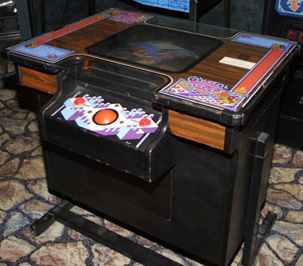 This is the cocktail or table top version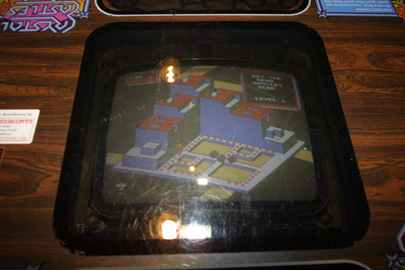 The control panel has a trackball for movement and two buttons to "jump"


Screen Shot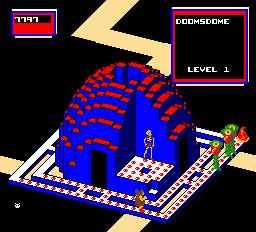 Screen Shot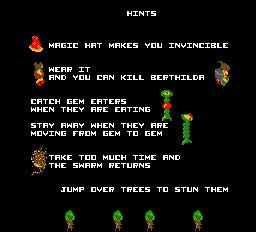 Avove Photos Courtesy of MuseumOfMythology.

---
---
---
Buy A Machine Like This Or Parts

---
See Discussion of Crystal Castles on rec.games.video.arcade.collecting

---
---
Free Title Strips - Pinball Instruction Cards - Jukebox Archive - Your Nostalgia Stop! - Classic Soda Advertising Pinball Pages - Drive In Theaters - My Gameroom - Ken's Resume - Links - Fortune Tellers - The Cave - View Guestbook - Sign Guestbook - Wanted To Buy - Wanted To Sell - Gameroom Chat - Ken's Poll -
I could really use a small donation to keep this site running. If you care to help click the button below to send $5.
Back To Kens Homepage