---
---
Visit My Other Dedicated Arcade Video Game Pages Here
---
Atari Battlezone Vector Video Game of 1980 at www.pinballrebel.com
---
A very good game which was a first person shooter tank simulation. It was a vector game and had two
joysticks for the controls much like the old B/W tank games did. Although the game appeared to be in color
this was a trick accomplished by the use of colored gel sheets.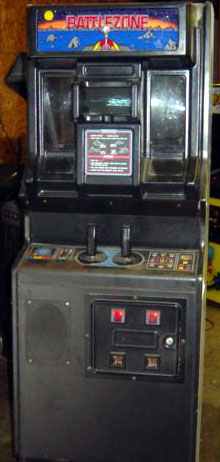 This game is very tall and very heavy as are most Atari Games.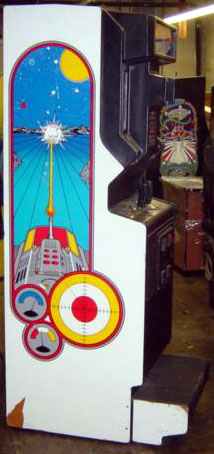 Here you see the optional step which let younger kids play.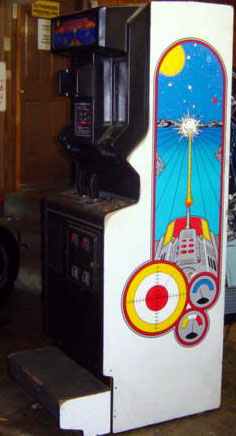 Side view of the classic artwork.

Avove Photos Courtesy of Andy K of www.HomeGameRoom.com

---
---
Buy A Machine Like This Or Parts

---
See Discussion of Battlezone on rec.games.video.arcade.collecting

---
---
Free Title Strips - Pinball Instruction Cards - Jukebox Archive - Your Nostalgia Stop! - Classic Soda Advertising Pinball Pages - Drive In Theaters - My Gameroom - Ken's Resume - Links - Fortune Tellers - The Cave - View Guestbook - Sign Guestbook - Wanted To Buy - Wanted To Sell - Gameroom Chat - Ken's Poll -
I could really use a small donation to keep this site running. If you care to help click the button below to send $5.
Back To Kens Homepage

---