---
---
Visit My Other Dedicated Arcade Video Game Pages Here
---
Atari Asteroids Deluxe Vector Arcade Video Game of 1980 at www.pinballrebel.com
---
A very good game with great sound and classic gameplay.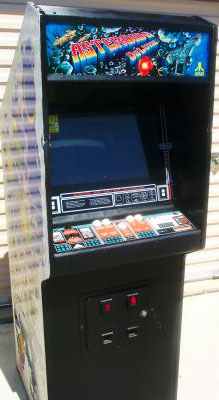 Classic art draws the player so he will spend his quarters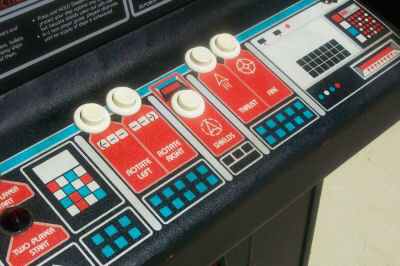 The object of the game was to destroy asteroids before they ran into your ship. Easy enough but one must also watch
out for flying saucers which will try to hunt you down. This game also has a death asteroid which once shot turn into little ships
that chase you down to kill you.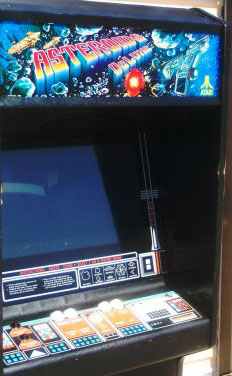 Great side art that was even featured on some school supplies at the time.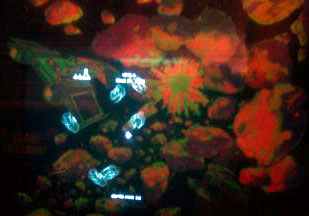 Behind the monitor bezel is a 3D asteroid field lit up with black light.
Above Photos Courtesy of Lake Cities Arcade
---
Buy A Machine Like This Or Parts

---
See Discussion of Asteroids Deluxe on rec.games.video.arcade.collecting

---
---
Free Title Strips - Pinball Instruction Cards - Jukebox Archive - Your Nostalgia Stop! - Classic Soda Advertising Pinball Pages - Drive In Theaters - My Gameroom - Ken's Resume - Links - Fortune Tellers - The Cave - View Guestbook - Sign Guestbook - Wanted To Buy - Wanted To Sell - Gameroom Chat - Ken's Poll -
I could really use a small donation to keep this site running. If you care to help click the button below to send $5.
Back To Kens Homepage

---