---
---
Visit My Other Dedicated Arcade Video Game Pages Here
---
Atari Asteroids Arcade Video Game of 1979 at www.pinballrebel.com
---
A very good game with great sound and classic gameplay.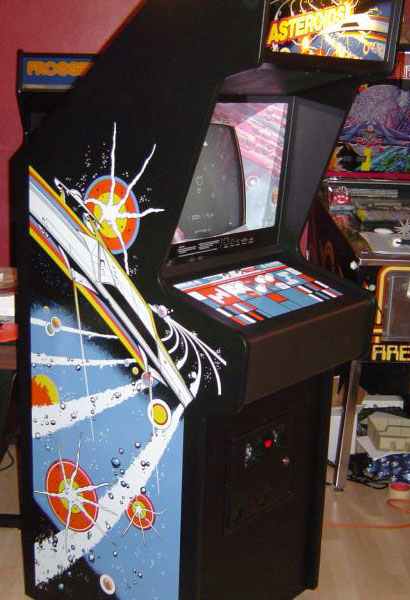 Classic art draws the player so he will spend his quarters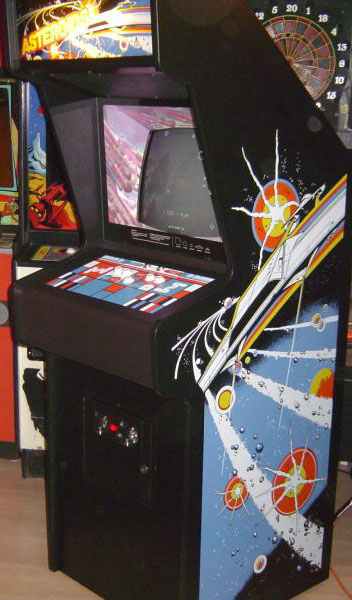 The object of the game was to destroy asteroids before they ran into your ship. Easy enough but one must also watch
out for flying saucers which will try to hunt you down.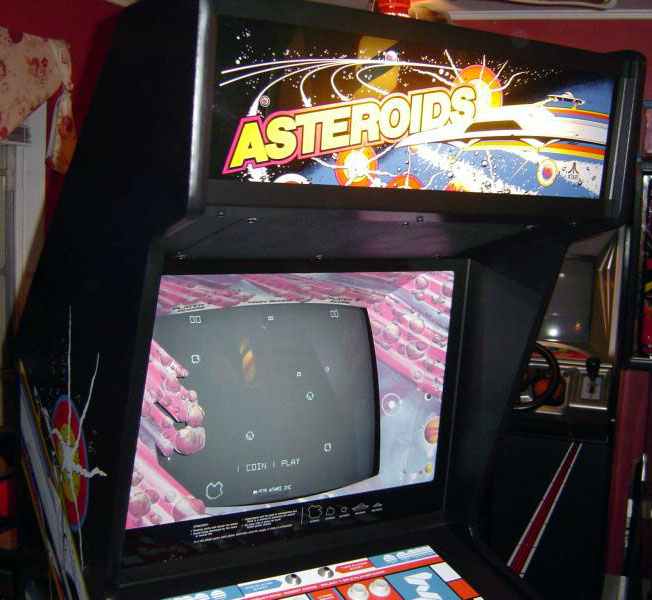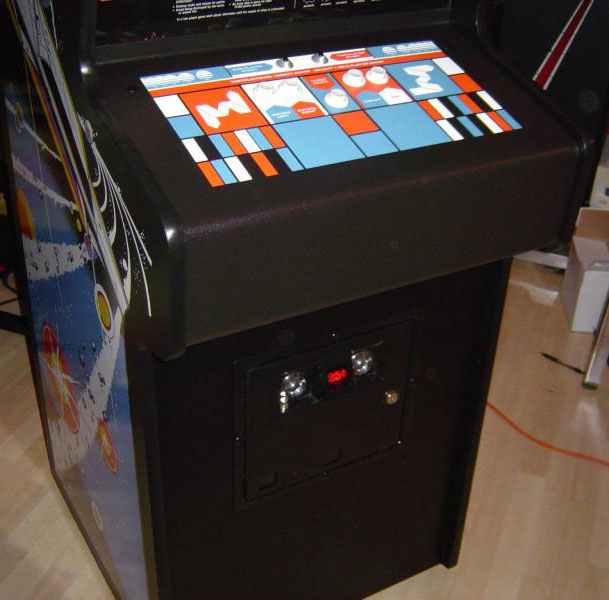 Simple control panel layout with all button control.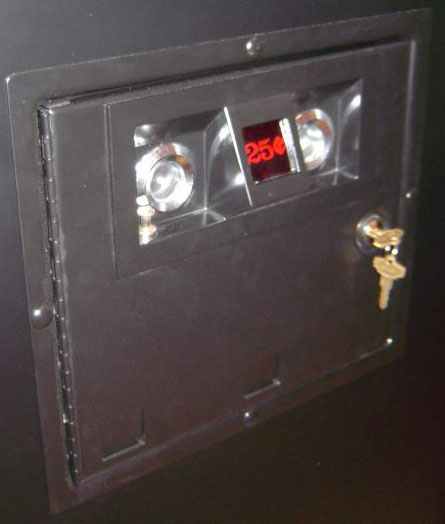 This is an early production game which has the round type coin slots.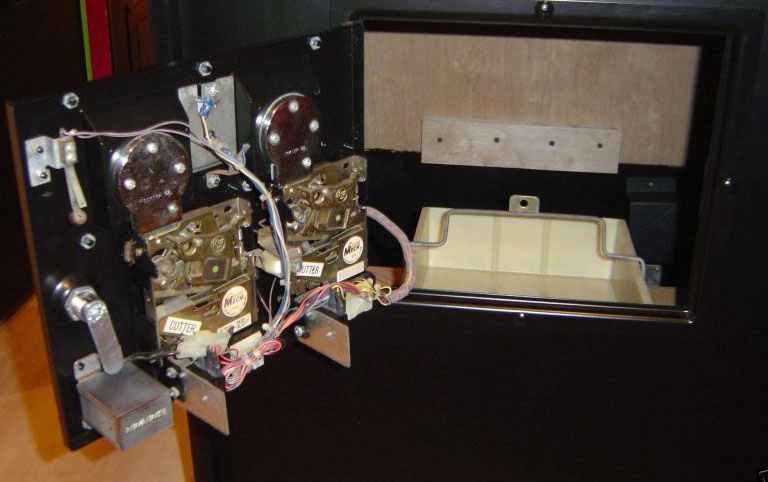 This is the back of the coin door showing the coin mechs which attach to the coin slots.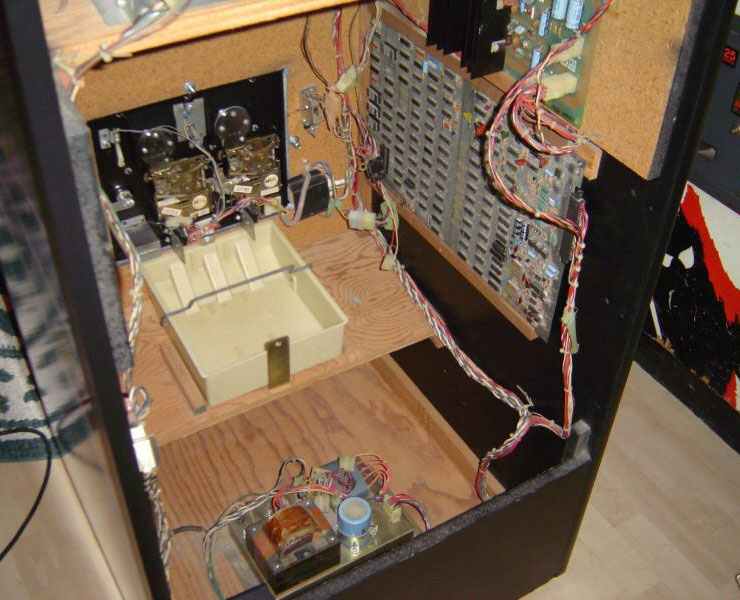 Here we see the logic board which holds the roms on the right and power supply on the bottom.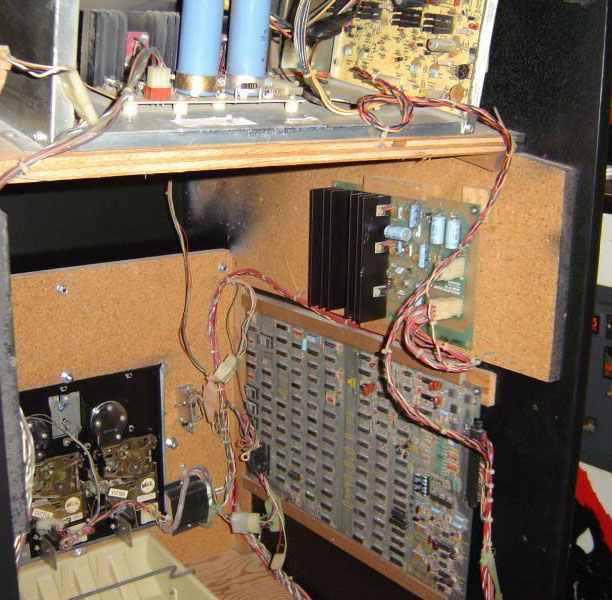 Above the logic board is the audio regulator board.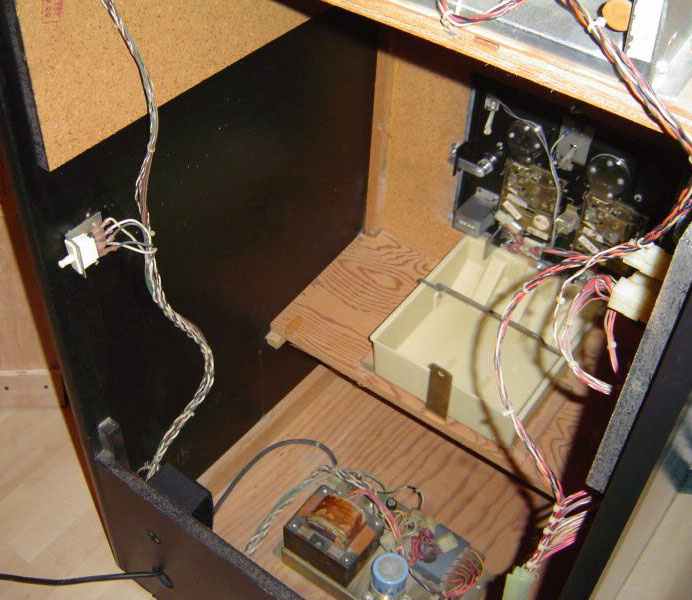 A very clean example of the classic game.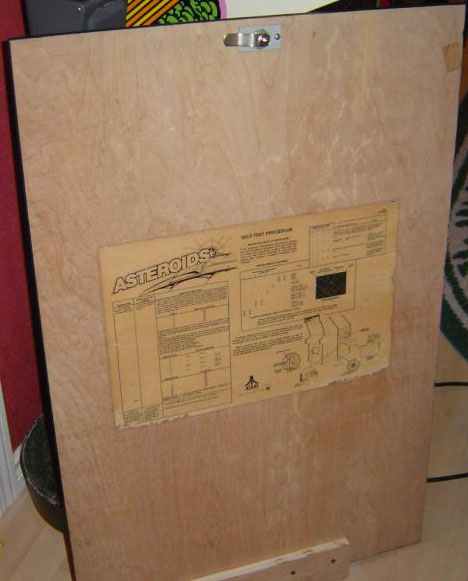 Back door of the game include a chart with dipswitch settings.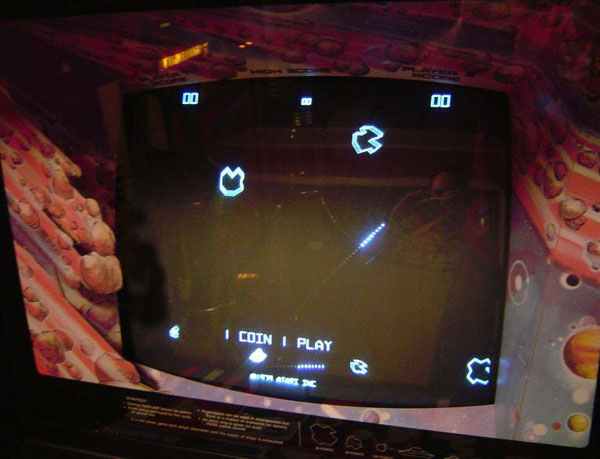 Here you can see the colorful monitor bezel with artwork. In later years these would become just plain black.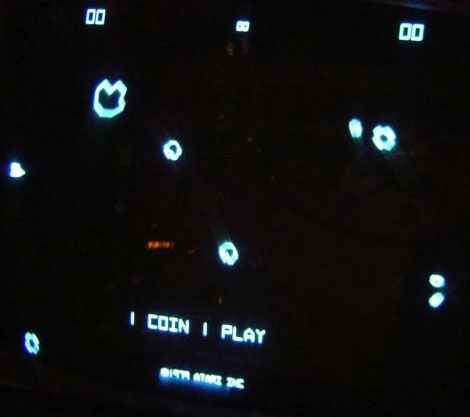 Screen shot of the game over attract mode.

Above Photos Courtesy of Garry R



Buy A Machine Like This Or Parts

---
See Discussion of Asteroids rec.games.video.arcade.collecting

---
---
Free Title Strips - Pinball Instruction Cards - Jukebox Archive - Your Nostalgia Stop! - Classic Soda Advertising Pinball Pages - Drive In Theaters - My Gameroom - Ken's Resume - Links - Fortune Tellers - The Cave - View Guestbook - Sign Guestbook - Wanted To Buy - Wanted To Sell - Gameroom Chat - Ken's Poll -
I could really use a small donation to keep this site running. If you care to help click the button below to send $5.
Back To Kens Homepage

---